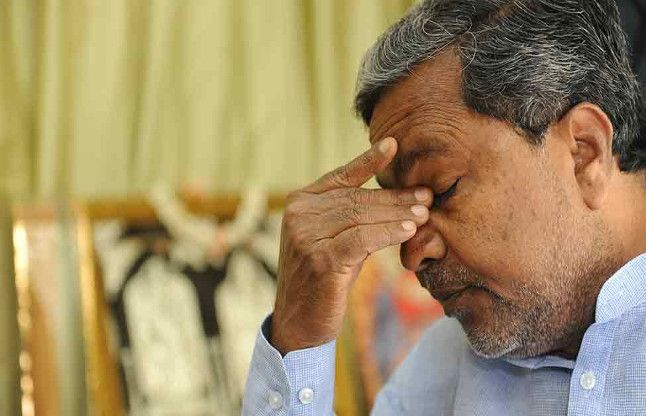 Siddaramaiah couldn't control his emotions this morning in the Congress legislature meeting when he literally wept following the party's debacle in the recently concluded general elections in spite of giving a good governance.
The incident took place when the outgoing chief minister was chatting with his close associates much before the legislature party meeting.He's said to have suddenly become emotional over the severe drubbing the party received at the hustings.
Once the chief minister started weeping Dharmasena,party MLC and many others also started crying.The chief minister is said to have complained that in spite of traveling the length and breadth of the state for campaigning the party lost miserably.
The chief minister is also said to have lamented that the party failed to fair well even after giving a good government and launching innumerable welfare measures for the poor and downtrodden people.
He's also reported to be upset with some party men who have been gunning him for the poor performance.
However R Ramalingareddy,former Home minister has denied reports that the chief minister wept in the CLP meeting.
Hindusthan Samachar/Manohar Yadavatti