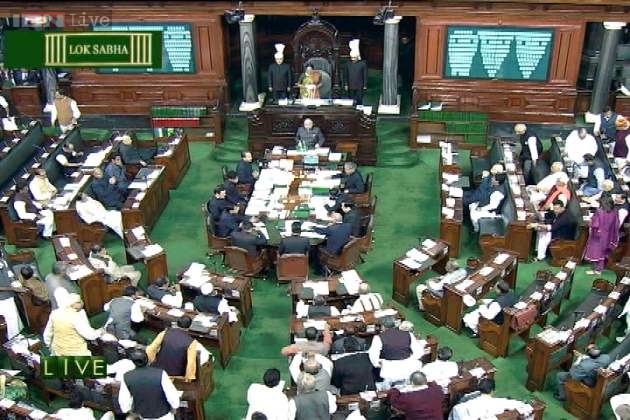 New Delhi: Lok Sabha Speaker today referred the issue of some TMC members allegedly accepting bribe, as shown in a purported sting operation, to the Ethics Committee, asking the L K Advani-headed panel to examine and investigate the charges.
Speaker Sumitra Mahajan made the announcement immediately after the Question Hour, a day after BJP, Congress and CPI-M came together in Parliament to attack the accused TMC members and demanding a probe into the matter.
An ethics committee in 2005 had terminated the membership of 11 MPs, 10 from the Lok Sabha and one from the Rajya Sabha, after finding them guilty after a sting operation allegedly showing them accepting bribes to help fictitious private firms.
Saugata Roy (TMC) strongly protested the Speaker's decision, saying it was a "unilateral decision" and if it becomes a practice, then anybody will do a sting against members and inquiry would be ordered on such "unverified" contents.
However, he also said he had full respect for Advani and added that the veteran BJP member will be fair.
The Speaker, however, brushed aside his objections, saying such a reference to the 15-member Ethics Committee had been made earlier too.
(PTI)