BJP national president, Amit Shah, who has set the victory target of 20 to 25 seats in Lok Sabha election for the state BJP leaders, has given a list of 23 guidelines to be followed to maximize the party's tally in the next year's election.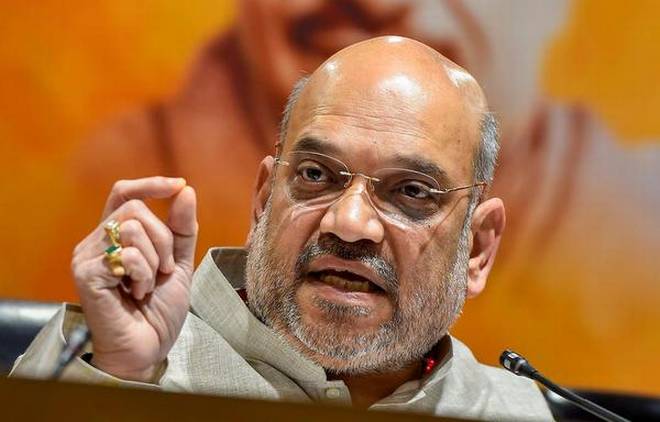 Amit Shah had set 19-point guideline in the state for the assembly election. Now he has added four more points to the list. He has issued directions to appoint MLAs, state office bearers and core committee members as in-charge for every Lok Sabha constituency in the state. The guidelines include listing out failures of Congress and JD(S) leaders in the constituencies currently represented by them, presenting before the people the chargesheet of failures of the coalition government backed by figures and statistics, holding workshops for those who manage social websites of the party to make it more effective, spreading information about manifesto of the party, programmes and projects implemented by the central government etc are some of the points contained therein.
Formation of WhatsApp groups, exchanging of information with electoral Vistaraks (extension officers), entrusting additional responsibilities to Page Pramukhs, formation of core committee with important leaders for each assembly constituency, giving more responsibility to booth level committees, compulsory organizing of Navashakti meets, arranging of stay in constituencies on two days every week and two-day tours of the constituencies for those appointed as in-charge, appointment of Shakthi Kendra Pramukhs for every booth, holding of meetings on a regular basis, preparing of list of directors of cooperative societies and self-help societies falling under each of the booths, are among the list of guidelines.
Although Shah was expected to tour the state on July 28, the same has been cancelled in view of Lok Sabha session. A meeting of all the MPs has also been organized on that date at New Delhi. Therefore, Shah's proposed tour is expected to be deferred, sources said.