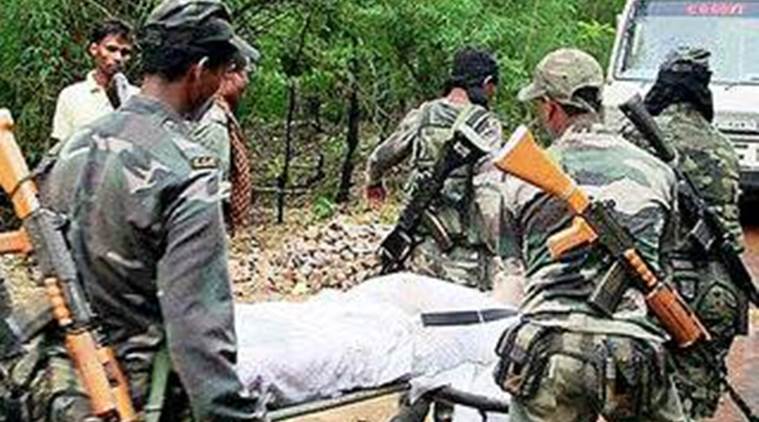 After at least 25 CRPF personnel were killed in ambush, Maoists based in the Bastar region of Chhattisgarh have claimed responsibility for the attack in an audio message.
Claiming the responsibility for the deadly attack, Maoist said that the attack was a response to 'rape of tribal women' and 'murder of villagers', reported news18.com.
Vikalp, who identified himself as a spokesperson of the banned Communist Party of India (Maoist) hailed the attack by the outfit's military arm People's Liberation Guerrilla Army (PLGA) in the 16-minute audio clip.
"Our 'fight' was not with the paramilitary personnel, said Vikalp speaking in Hindi. The outfit also warned central forces against standing in the way of "revolution", saying attack was in retaliation to Operation Green Hunt launched by the government against Naxals.
The report said that the spokesperson also appealed to them and to the police personnel to leave the forces, which he said were targeting activists and journalists.
"In 2016, the government killed nine of our people in Chhattisgarh and 21 in Odisha. The ambush is a reaction to these killings and sexual violence against our women," Vikalp is heard saying in the clip.
The 25 CRPF jawans who were killed in a deadly Naxal ambush in Chhattisgarh's Sukma, were having lunch when a hail of bullets and grenades hit them fatally.
A party of about 36 troops, out of the total 99, came under the first assault after they had ventured out from Burkapal to sanitise and provide protection to a 5.5-km long road construction work connecting Chitagufa in the said district
According to officer, a huge assortment of 22 smart arms, including 13 AK series assault rifles and 5 INSAS rifles, 3,420 live rounds of various rifles, 75 magazines of AK rifles, 31 of INSAS, 67 live UBGL rounds, 22 bullet proof jackets, two binoculars, five wireless sets and a deep search metal detector were also looted by Naxals.
(Agencies)