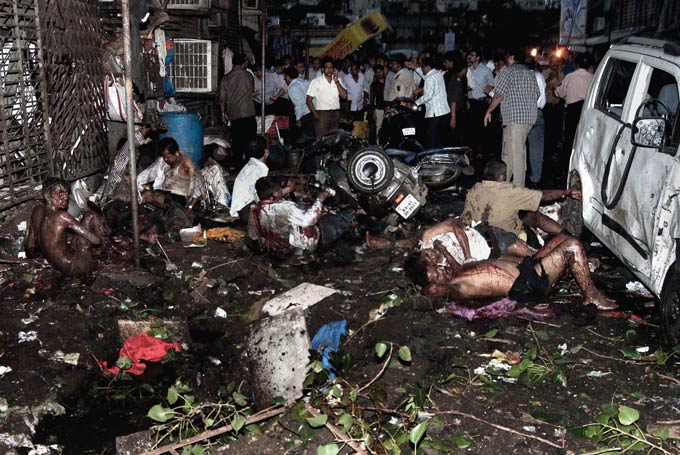 Mumbai: Five convicts in the 2006 Mumbai local train bombings, which killed 188 people and injured over 800, were on Wednesday sentenced to death by a Mumbai special court.
Pronouncing the verdict, the special Maharashtra Control of Organised Crime Act (MCOCA) court judge Yatin Shinde sentenced to death Faisal Sheikh, Asif Khan, Kamal Ansari, Ehtesham Sidduqui and Naveed Khan who planted the bombs in various trains.
The other seven accused — Mohammed Sajid Ansari, who prepared the electrical circuits for the bombs, Mohammed Ali, who provided his Govandi residence to make the bombs, Dr Tanveer Ansari, one of the conspirators, and Majid Shafi, Muzzammil Shaikh, Sohail Shaikh and Zamir Shaikh who provided logistical support – were sentenced to life.
On July 11, 2006, seven blasts tore through the first-class compartments of crowded local trains in a span of 11 minutes during the evening rush hour as millions of office-goers were heading home. The blast occurred between Khar Road-Santacruz, Bandra-Khar Road, Jogeshwari-Mahim Junction, Mira Road- Bhayander, Matunga- Mahim Junction and Borivali.
According to investigators, around 20kg of RDX were packed into pressure cookers, placed in bags and hidden under newspapers and umbrellas.
Police said the suspects targeted local trains as they were crowded and the security was not as tight as the other surveyed sites. They divided themselves into seven teams, each consisting of a Pakistani national and an Indian national, and the bombs were taken to Churchgate station on July 11 by taxis.
The anti-terrorism squad (ATS) said the suspects were linked to the banned Students Islamic Movement of India and were helped by Pakistan-based terrorist group Lashkar-e-Taiba (LeT) to hatch the conspiracy that prompted New Delhi to freeze peace talks with Islamabad.
A charge sheet filed by the ATS in November 2006 named 30 people but four Indian suspects and all 13 Pakistani accused, including key conspirator and LeT commander Azam Cheema, are on the run.
(Agencies)