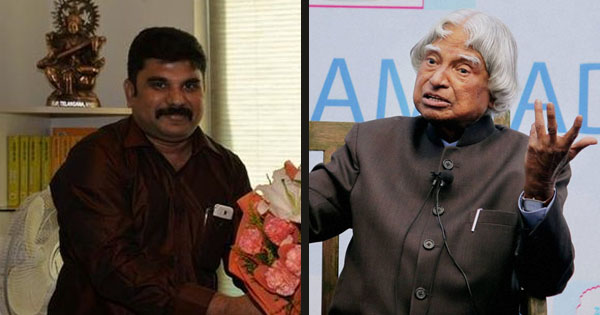 New Delhi: APJ Abdul Kalam's grand nephew APJ Sheikh Salim on Monday quit BJP as he was reportedly upset with the government for not making the former president's Delhi bungalow a memorial.
The Central government had recently allotted the bungalow at 10 Rajaji Marg to Union Tourism and Culture Minister Mahesh Sharma after Kalam's family members vacated it on October 18.
Urban Development Minister M Venkaiah Naidu had said that the allocation was made as per "rules and procedures" of the government.
"All our ministers have been allocated government accommodation one after another. Only Mahesh Sharma could not be allocated," he said.
Ex-president Abdul Kalam died due to a cardio attack on July 27, 2015 at the age of 84.
Salim had joined the BJP in 2012 in New Delhi.
"Our family and the Indian public requested the government of India to convert the house in Delhi where Dr Kalam lived to a National Knowledge Centre, but it rejected the request," Salim said in his resignation letter to the state BJP chief.
"The ruling party which I took part in serving the public failed to fulfill the overall demand of the people of India. This act of the BJP government is disheartening to the public, and hence I am has forced to resign from the leadership position and basic membership of BJP," CNN-IBN quoted him as saying in the letter.
(Agencies)