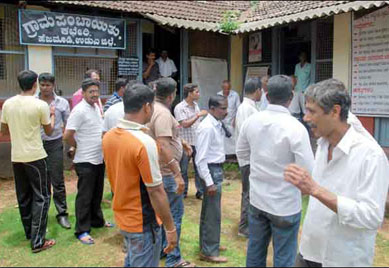 Bangalore: As many as 439 new Gram Panchayats may be formed in Karnataka by the time the government will hold elections Gram Panchayat election in the state in May 2015. With this the number of Gram Panchayats in Karnataka will go up to 6,068 from 5,629.
A committee appointed by the government to study the relevance of the Karnataka Panchayat Raj Act, 1993, headed by S.G. Nanjayyanamath, in its report submitted on Tuesday recommended for the formation of 439 new GPs. Each one of these will have an approximate population of 6,175.
Accepting the report, Chief Minister Siddaramaiah said the recommendations would be implemented by the next elections to GPs, which is due in May 2015.
Another committee, headed by K. Narasimhamurty, identified over 3,351 Lambani and Banjara tandas (settlements) in the State, against 1,334 in revenue records, and recommended for converting them into revenue villages.