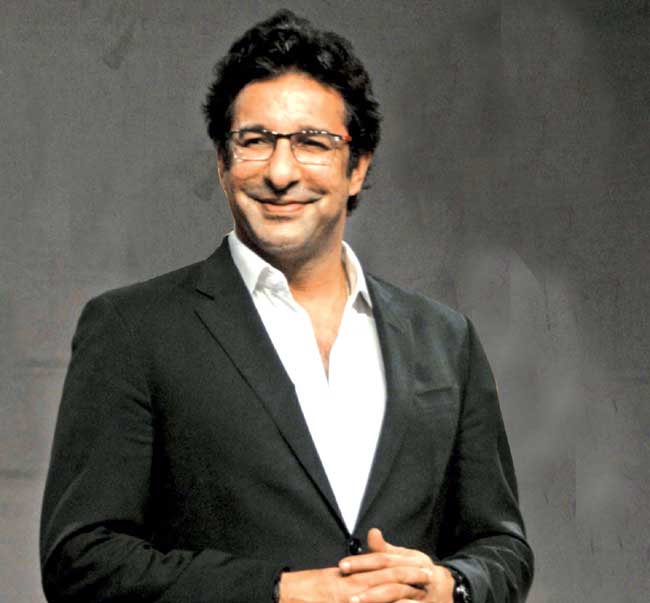 New Delhi: Former Pakistan skipper Wasim Akram escaped unhurt on Wednesday in a bullet attack in Karsaz, Karachi.
Unidentified gunmen opened fire at his car, while he was going to the National Stadium for a bowling camp.
Confirming the incident, Wasim said that a vehicle rammed into his car from behind.
He added that some guards and the owner of the other vehicle came out and shot at me.
"The bullet hit my car's tires but I remained safe ," said Wasim immediately after the incident.
While speaking to to Geo News, Wasim later added: "I was not facing any particular threats. I have noted the registration number of the other vehicle and gave it to the police. The other car appeared to be government vehicle.
However, according to the Dawn, Akram's car found itself in the middle of a traffic accident. And per the police reports, the two parties involved in the incident exchanged verbals before one of them pulled out a gun and fired a shot which hit Akram's car tyre.
Police officials present at the scene said that the Pakistan legend was not the intended target and was extremely unlucky to have found himself in what could have been a tragic situation.
Pakistan's World Cup winning skipper, Imran Khan, condemned the attack on Sultan of Swing.
I strongly condemn the firing on Wasim Akram's car in Karachi.
I strongly condemn the firing on Wasim Akram's car in Karachi.

— Imran Khan (@ImranKhanPTI) August 5, 2015
I am glad to know Wasim Akram is safe.

— Imran Khan (@ImranKhanPTI) August 5, 2015