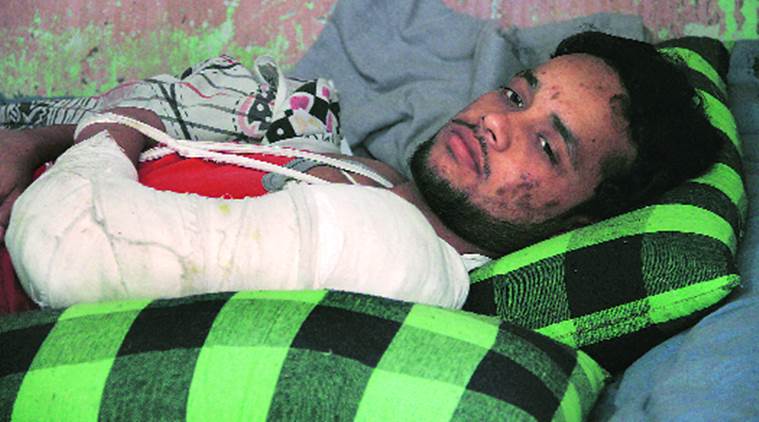 New Delhi: In another heinous incident that has ashamed humanity, three students of a madrasa were brutally assaulted by a group of saffron extremists in Delhi's Begumpur area over a trivial issue.
As per reports, Dilkash and his friends, Ajmal and Naeem were strolling in a park when they were thrashed for not saying 'Jai Mata Di'.
"My friends and I had gone to Bans Wala park, some 300 metres from the madrasa, when we were attacked by a group of young men. They spotted us because we were wearing caps and asked us to say Jai Mata Di," Dikash was quoted as saying by a news paper.
Meanwhile, some reports claim that the Delhi Police has arrested three people in the incident.
The police registered FIR three days after the incident on charges of assault and wrongful restraint.
"We were waiting for the medico-legal report. The case was registered on the basis of Dilkash's complaint as he had suffered a fracture. In their complaint, he mentioned that he and his friends were forced to say Jai Mata Di," the report quoted Deputy Commissioner of Police Vikramjit Singh.
All three victims hail from Bihar's Purnia district and had come to Delhi in 2015 to study at the Faiz-ul-uloom Ghausia madrasa in Ramesh Enclave's Mohammadi Masjid.
Violence over petty issues has become rampant in the city. A few days ago a dentist in west Delhi was mercilessly beaten to death by some anti-social elements over a road rage incident.
(Agencies)