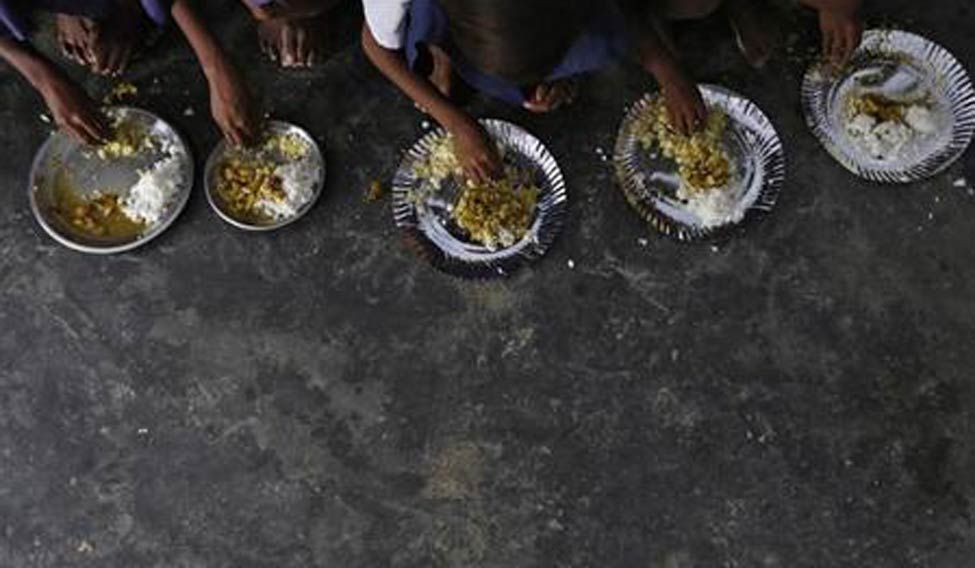 Jodhpur: A 10-year-old Dalit student of a government school in Osian tehsil in Jodhpur district sustained minor injuries after his teacher allegedly thrashed him for touching utensil when the mid-day meal was being served inside the school premises, the police said on Saturday.
A Class 4 student at the government secondary school in Osian tehsil, 50 km from Jodhpur, Dinesh Meghwa was admitted to the Ummed hospital in Jodhpur on Friday night with minor bruises.
The boy's father approached the police after the alleged incident took place on Thursday. Police have lodged a case under the Scheduled Castes and Scheduled Tribes (Prevention of Atrocities) Act in this connection. Osian deputy superintendent of police Narendra Choudhary is handling the case.
Manaram Meghwal told the police that his son's mistake was touching the serving plate when the mid-day meal was being served on Thursday. He said the mid-day meal in-charge and school teacher, Hemaram Chaudhary, got furious when he learnt about this. A furious Chaudhary summoned his son at the spot and beat him for touching the utensil, Meghwal added.
Further, Meghwal alleged that when he approached the school authorities to complain about the episode involving his son, the angry teacher misbehaved with him and even tried to manhandle him. The school principal was not present when Chaudhary tried to brow beat him, Mehwal added.
The Osian deputy superintendent of police confirmed that Meghwal has lodged a case against the teacher in this connection.
Meanwhile, the teacher also lodged a counter complaint against Meghwal for obstructing him from performing his official work. On his part, the teacher alleged that the student's father misbehaved with him and prevented him from carrying out his duties.
(Agencies)