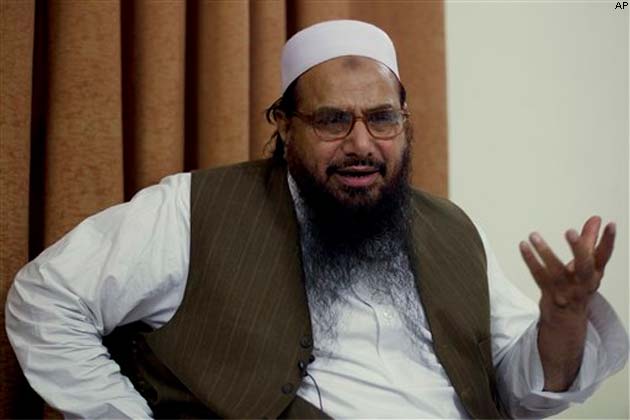 New Delhi: Hafiz Saeed, has released a video saying that he has nothing to do with the JNU protest. According to ANI, he said in a video: "I felt very odd when I heard that the Indian home minister had said that I or my tweet was behind the JNU slogans. This is a fake twitter account. I have not said anything via a tweet."
Home Minister Rajnath Singh had brought in Hafiz Saeed into the public debate on the 'anti-India' JNU protests, suggesting that those speaking in support of the JNU students were on the same side as Saeed.
"The incident at JNU has received support from Hafiz Saeed . This is a truth that the nation needs to understand," Singh told reporters in Allahabad on Sunday. The home minister's comments had come days after a tweet, on a fake twitter handle, appeared under a hashtag asking Pakistanis to support the JNU protests.
The opposition reacted sharply to the home minister's remarks.
The Congress and the Left parties slammed the home minister and asked him to provide proof of what he had claimed. The CPM's top leader, Sitaram Yechury, accused the government of "scaring us off" and crushing dissent, after protesters attacked the CPM party office.
(Agencies)