Hundreds rally in Salt Lake City to demonstrate against the shooting, which left 17-year-old in critical condition.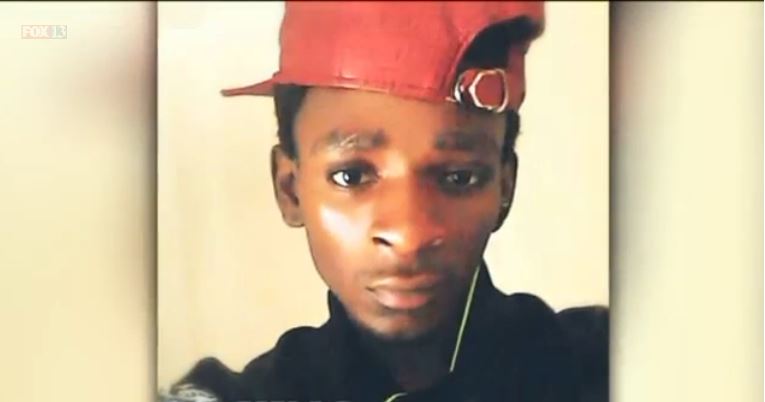 by Al Jazeera
Hundreds of people have rallied in Salt Lake City in the US state of Utah to protest against a police shooting that left a 17-year-old Somali refugee critically wounded.
The Monday night protest in Utah – where speakers urged people to stand up to police and demand accountability – highlighted the latest flashpoint in the national discussion about police use of force, especially with minority victims.
The teenager, Abdi Mohamed, was shot twice in the torso by police on Saturday night. Officers say the incident occurred in downtown Salt Lake City when Mohamed and another person attacked somebody with metal sticks, the AP news agency reported.
Citing his family, local media reported that Mohamed is now out of a coma.
On Monday night, protesters held signs saying "Stop killer cops" as they questioned why the police had to use lethal force to combat the teenager and his offsider.
Despite calls for police to release the video from body cameras worn by the officers involved in the incident, authorities have so far withheld the footage, saying it would be prejudicial to the ongoing investigation.
"While there is body camera footage, there is currently an active and open investigation into this matter, and release of the body camera recordings could reasonably be expected to interfere with that investigation," police said in a statement.
Family, friends of Abdi Mohamed speak at rally. They say the 17-yr-old is now out or coma. #kutv2news pic.twitter.com/fEzBoTGyUk

— Daniel Woodruff (@danielmwoodruff) March 1, 2016
Civil rights groups, however, say police must release the tapes for transparency.
"Because of past unfortunate incidents of controversial police shootings nationwide, the release of the body camera video could help allay community concerns about transparency and accountability," said Nihad Awad, the national executive director of the Council on American-Islamic Relations.
Aden Batar of Catholic Community Services in Salt Lake City says Mohamed's family fled Somalia and lived for an unknown amount of time in Kenya before coming to the US in 2004.