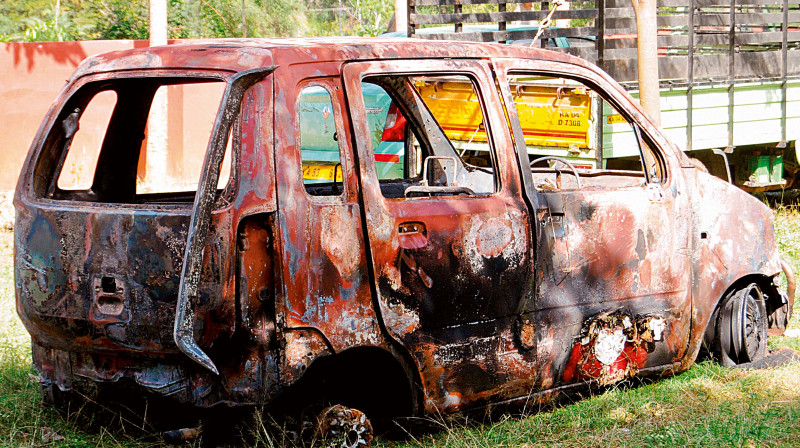 Bengaluru: In a shocking incident, a 21-year-old Tanzanian girl was repeatedly beaten and then stripped of all her clothes and made to parade around the streets of the city naked by an angry mob.
She is a second year BBA student of Acharya College in the city.
The incident occurred on Sunday night after a 35-year-old woman was killed in a road accident in Hesaraghatta. The mob that was angered after a car driven by a Sudanese youth ran over and killed a local resident, waylaid the second car that arrived on the scene a full 30 minutes later, in which the girl was travelling.
She had absolutely nothing to do with the car that ran over the local woman. The angry mob dragged her out of the car and stripped her after she was surrounded and stopped by the mob.
The mob also assaulted a concerned bystander who tried to cover her with a T-shirt.
When the girl tried to escape by getting into a bus, the passengers of the bus threw her back into the arms of the mob, it has been reported.
The four others who were travelling in the car were also beaten and the car was set ablaze.
Meanwhile, when the girl went to the police station to file a complaint, the cops were unsympathetic and refused to register the case and also reportedly asked her to bring in the driver who ran over the 35-year-old woman.
(Agencies)