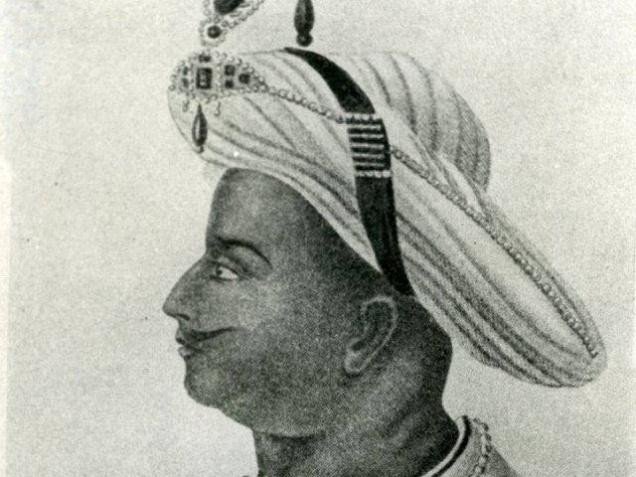 Kolkata: A historic notebook belonging to Tipu Sultan, the legendary ruler of Mysuru and India's foremost freedom fighter will soon be displayed for the first time at Victoria Memorial Hall, here.
The notebook written in Persian (Shikasta) touches on a variety of subjects but is mainly a treatise on the art of artillery. It is divided into eight chapters with introduction dealing with certain tenets of Islam and chapters dedicated to rules for horsemen and piyada (foot soldiers) of his army.
Each page of the notebook consists of nine lines of script. Some pages bear the stamp of the three royal seals while ten sketches explain the use of muskets with details on how to load and hold them.
Sahebzada Ghulam Mohammad, one of Tipu Sultan descendants, had donated the notebook to the trustees of Victoria Memorial in 1904.
"The notebook reflects his keen interest and the first hand information on the use of arms and artillery along with the fact that he was introducing modern equipment in his armoury. In fact Tipu Sultan was one of the few great kings who died fighting," Gholam Nabi, head of VMH documentation and photography unit said.
Mr. Nabi said the King of Mysore who wrote in Kannada, had dictated the contents of the note book to his calligrapher who wrote it in Persian. Historians believe that Tipu Sultan was one of the first kings to have made use of rockets in war as early as 1790s.
"The artefact is going to be part of an exhibition on 'Life and Times of Tipu Sultan' which we have been planning for quite some time. The exhibition is likely to be held at the end of this year," Jayanta Sengupta, the secretary and curator of VMH said.
(Agencies)