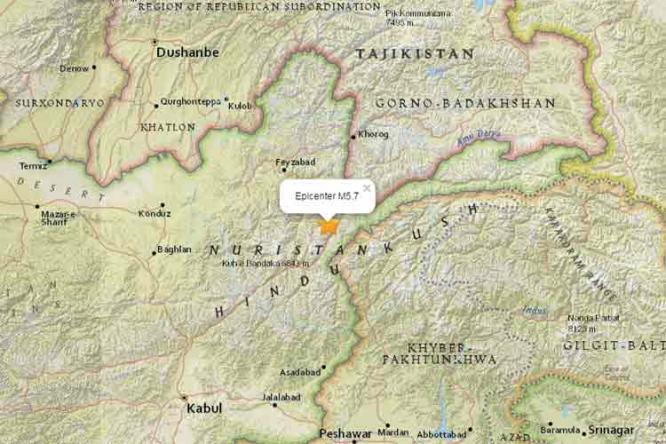 New Delhi: Earthquake shook buildings in New Delhi on Monday afternoon.
People were seen coming out of buildings in Delhi.
Tremors were also felt in Kashmir valley and other parts of north India.
Panic-stricken people ran out of homes and offices as buildings swayed in Kashmir.
The epicenter of the magnitude 6 quake was 88 kilometers (54.68 miles) from Feyzabad in Afghanistan, at a depth of 209 kilometers (129.87 miles), the US Geological Survey said.
The tremor was also felt in various parts of Pakistan including Islamabad, Faisalabad, Mianwali, Peshawar and Sargodah.
So far, there was no report of any loss to life or property.
(Agencies)