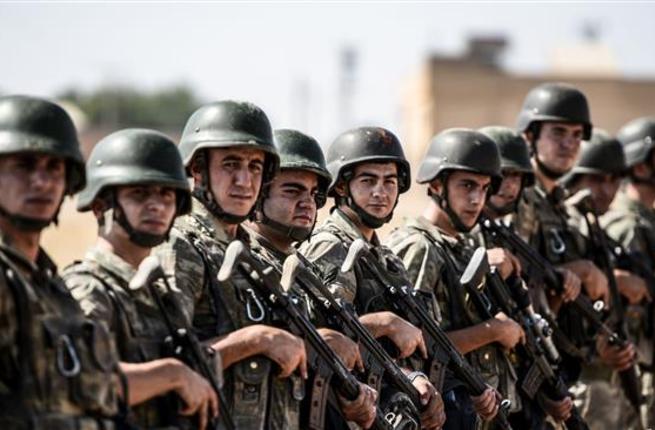 by Al Bawaba
Turkey has announced it is in favor of a military deployment on the ground in Syria but on the condition that its allies participate in the operation, according to a statement released by a senior Turkish official said on Tuesday.
"We want a ground operation with our international allies," the official told reporters in Istanbul.
"There is not going to be a unilateral military operation from Turkey to Syria," the official remarked, before adding that: "Without a ground operation it is impossible to stop the fighting in Syria."
Turkey considers the removal of Syrian President Bashar al-Assad as essential to ending the protracted war in Syria which is currently in its fifth year. The Turkish state is also highly critical of the involvment of Iran and Russia and their support for the Assad regime.
"We are asking the coalition partners that there should be a ground operation," the official said.
Turkey has attacked Kurdish militia targets in Syria over the past few days, a move which has strained relations between Ankara and Washington. The United States has been supportive of Syrian Kurds fighting Daesh, but Turkey fears this will embolden Kurds living within Turkish borders to push for independence.
Defense Minister Ismet Yilmaz previously stated on Sunday that Turkey had no plans of intervening on the gound in Syria.