People in the city had gleefully been munching on a variety of snacks from their favourite bakeries until a video footage of the miserable conditions of an eatery's godown went viral.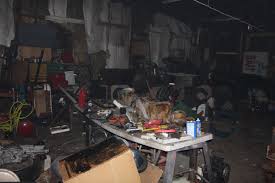 On Wednesday, National Environment Care Federation state secretary Shashidhar Shetty stumbled upon water leakage from a latrine in a multi-storeyed building. Shetty sought to know where the water was being collected. To his dismay, the environmentalist realised that the toilet water was getting accumulated near the godown of a popular bakery. The video shows food kept uncovered in this tiny godown.
Notwithstanding this, Shetty entered the kitchen and filmed the filthy conditions in which the godown was being operated. The video shows dye used in garment factories and grease being used to make the snacks look colourful and attractive.
The video has garnered around 5,000 shares and 1.30 lakh views in 48 hours on a social networking site.
Shetty alleged the situation is similar in several bakeries and eateries across the city. Despite apprising the government officials concerned of the situation immediately, the latter seemed reluctant to address the issue.
After two days, when they finally visited the godown on Friday, the shopkeepers had already shifted their commodities out and left no traces of evidence there. It appears that they may have vacated the godown after having accessed the video.
"The Food Safety and Standards Authority of India is a sham," Shetty alleged.
Dr Manjayya Shetty, health officer, Mangaluru City Corporation, however said he had acted upon the complaint lodged verbally by Shetty. However, he could not take immediate action as he did not know the exact location of the godown.
"I visited the godown along with the food and safety officer and others. They have cleaned the godown and shifted all items out. We have taken samples of food items which we will be sending to a food laboratory in Mysuru. The report may be out in 15 days. We have locked the godown," Dr Shetty said.