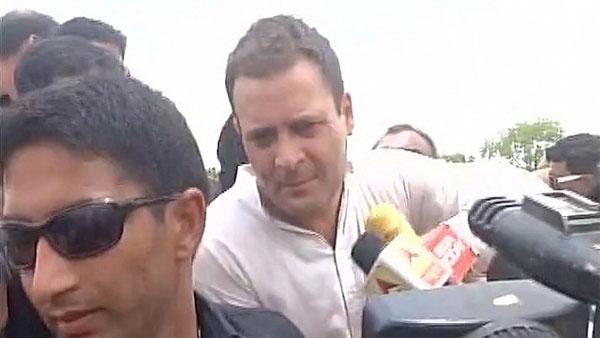 The BJP's shocking performance in the three Lok Sabha by-elections in Uttar Pradesh and Bihar prove the "electorate is very angry against the BJP and will vote for the non-BJP candidate most likely to win".
"Congratulations to the winning candidates in today's by-election," Gandhi tweeted, as it became clear that the Samajwadi Party was set to defeat the BJP in the Gorakhpur and Phulpur Lok Sabha seats in Uttar Pradesh. The RJD won the Araria Lok Sabha seat in Bihar.
"The Congress will look forward to 'Navnirman' in Uttar Pradesh, it won't happen overnight," he added.
(IANS)