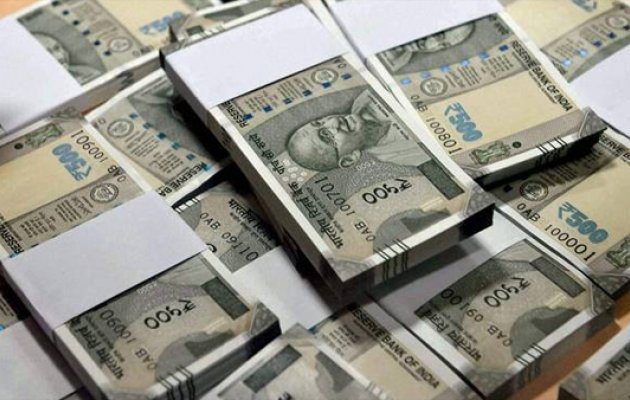 Mumbai: As the 50-day deadline of the demonetisation exercise announced by Prime Minister Narendra Modi on November 8 ended on Friday, the Reserve Bank of India (RBI) partially eased the restriction on withdrawal of cash from ATMs by raising the daily withdrawal limit from Rs 2,500 to Rs 4,500 on each debit card.
However, with a cash crunch and only close to 40 per cent of 2.2 lakh ATMs dispensing cash, there is no change in the weekly withdrawal limit of Rs 24,000. Such disbursals should predominantly be in the denomination of Rs 500 notes, the RBI said in a late night notification.
Earlier in the day, the RBI sent out circulars to all banks asking them to report information on collection of scrapped Rs 500 and Rs 1,000 bank notes on Friday itself.
"With the closure of the facility of exchange of SBNs (specified bank notes) at the close of business on December 30, 2016, all banks should report information on collection of SBNs on December 30, 2016 itself by email. Banks should make arrangements to gather the information from all its branches accordingly," the RBI said.
The RBI further directed all bank branches, which have accumulated demonetised notes till December 30, 2016, to deposit the notes in any Issue Office of the Reserve Bank or a currency chest on December 31 itself.
The RBI had set a daily withdrawal limit of Rs 2,500 from ATMs and Rs 24,000 from bank accounts per day. However, bankers said they are for retaining the restrictions on cash withdrawals till there is adequate supply of notes. "These restrictions will only go away when there's sufficient amount of bank notes in the system. Until and unless that happens, they cannot take away the restrictions. The moment they take away the restrictions, everybody will want to go and draw out a lot. That becomes a problem," SBI chairman Arundhati Bhattacharya had told this paper recently.
As on November 8, there were 1,716.50 crore pieces of Rs 500 and 685.80 crore Rs 1,000 notes in circulation. The notes withdrawn from the system accounted for 86 per cent of the cash in circulation.
In order to prevent people from using others' bank accounts to convert black money, the Lok Sabha on Tuesday passed amendments to the Income Tax Act, enabling the government to impose a higher penalty and tax rate on assessees of unexplained deposits, totalling up to 85 per cent.
On December 28, two days before the deadline for depositing old Rs 500 and Rs 1,000 notes expired, the Cabinet approved promulgation of an Ordinance to make possession of a large number of scrapped bank notes a penal offence that will attract monetary fine. The Specified Bank Notes Cessation of Liabilities Ordinance makes holding of old Rs 1,000 and Rs 500 notes after March 31 beyond a threshold amount a criminal offence that will attract a monetary fine of Rs 10,000 or five times the cash held, whichever is higher. Furnishing wrong information while depositing the old currency between January 1 and March 31 will attract a fine of Rs 5,000 or five times the amount.
However, it is not clear if the penal provisions will apply to those holding the junked currency after the 50-day window to deposit them at banks ends on December 30, or after March 31, till which time deposit of old currency notes at specified Reserve Bank branches is open.
(Agencies)