by Rizwan Asad
A first-of-its-kind T-10 league was launched in Dubai on Tuesday (October 3), which would be a 10-overs-per-side club cricket tournament. Various international cricketers — including Shahid Afridi and Chris Gayle — would be participating in the star-studded spectacle.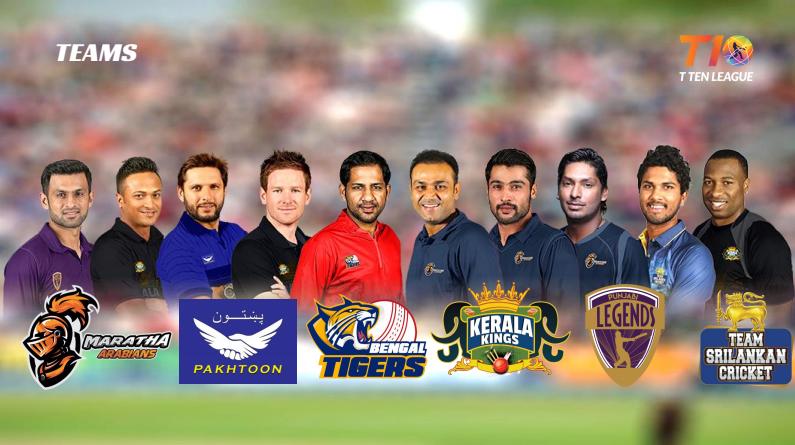 T10 Cricket League will start on 14th December and to be held at Sharjah International Cricket Stadium, UAE.
Shaji Ul Mulk, the T10 Cricket League's chairman and competition founder, hopes the new initiative, with matches being completed inside 90 minutes, will be a success similar to that of T20 cricket.
Approximately 120 players would be pooled for a players' draft on October 25 after which the final squads of each of the four teams would be finalized.
The league is sponsored by:
T TEN SPORTS MANAGEMENT FZE IS A GROUP COMPANY OF THE MULTI NATIONAL AND DIVERSIFIED CONGLOMERATE MULK HOLDINGS.
EMIRATES CRICKET BOARD, UAE IS THE OFFICIAL GOVERNING BODY OF THE SPORT OF CRICKET IN UAE. ECB IS AN ASSOCIATE MEMBER OF INTERNATIONAL CRICKET COUNCIL AND HAS BEEN A MEMBER OF THAT BODY SINCE 1990. IT IS ALSO A MEMBER OF THE ASIAN CRICKET COUNCIL.
THE ARY GROUP IS A DUBAI-BASED HOLDING COMPANY FOUNDED BY PAKISTANI BUSINESSMAN, THE LATE HAJI ABDUL RAZZAK YAQOOB. ARY DIGITAL WAS LAUNCHED, IN THE UNITED KINGDOM IN DECEMBER 2000 TO CATER TO THE GROWING DEMANDS OF SOUTH ASIAN ENTERTAINMENT IN THE REGION. WITHIN A SHORT SPAN OF THREE YEARS, THE UNIQUE PROPOSITION AND THE CONTENT OF THE CHANNEL RESULTED IN MASSIVE POPULARITY AND IN ORDER TO ENABLE GREATER EXPANSION AND BROADCAST INTO OTHER COUNTRIES.
LEAGUE CHAIRMAN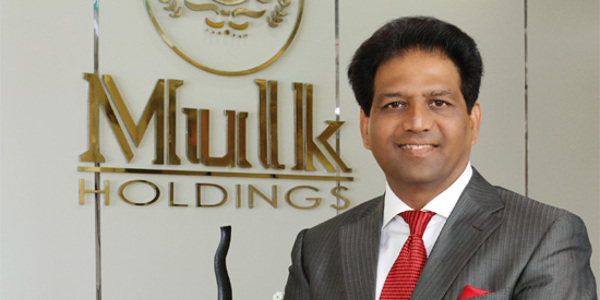 SHAJI UL MULK
CHAIRMAN, MULK HOLDINGS GROUP OF COMPANIES
CHAIRMAN – MULK HOLDINGS, DIVERSIFIED
MULTINATIONAL COMPANY WITH THE PRESENCE IN 90
COUNTRIES.
RANKED #9 IN FORBES' TOP 100 INDIAN LEADERS IN
THE ARAB WORLD -2017.
MRM AWARD WINNER FOR THE LARGEST
MANUFACTURER IN UAE.
WINNER OF SHARJAH EXCELLENCE AWARD FOR
LARGEST MANUFACTURER IN LARGE SCALE INDUSTRY.
RANKED #7 IN ARABIAN BUSINESS' RICHEST INDIAN IN
GCC.
BRAND OWNER OF ALUBOND USA, #8 MOST ADMIRED
COMPANY IN GCC WITH MANUFACTURING BASES IN 7
COUNTRIES.
BOARD MEMBER OF EMIRATES CRICKET BOARD.
LEAGUE PRESIDENT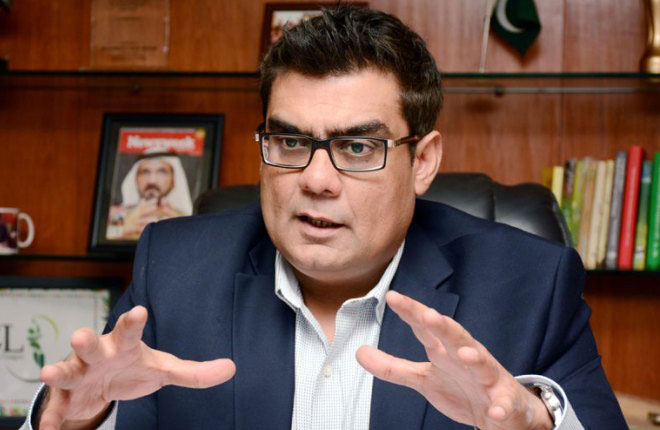 SALMAN IQBAL
CHAIRMAN, ARY DIGITAL
SALMAN IQBAL IS ONE OF THE PAKISTAN'S MOST SUCCESSFUL ENTREPRENEUR, HE FOUNDED A MEDIA GROUP ARY DIGITAL UNDER THE NAME OF HIS UNCLE'S MOST SUCCESSFUL BUSINESS EMPIRE ARY GROUP. SALMAN IQBAL IS THE OWNER OF KARACHI KINGS IN PAKISTAN SUPER LEAGUE WITH ARY MEDIA GROUP AS THE MAIN SPONSOR OF KARACHI KINGS FOR THE 2017 SEASON OF PSL.
SALMAN IQBAL IS ONE OF THE MOST WEALTHIEST AND INFLUENTIAL PERSONS IN PAKISTAN RELATED TO THE MEDIA INDUSTRY, HE IS BASICALLY A FILM PRODUCER, CEO OF ARY FILMS, SALMAN'S TEAM PRODUCED THREE MOVIES LAHORE SE AAGEY, 3 BAHADUR, AND DOBARA PHIR SE IN 2016.