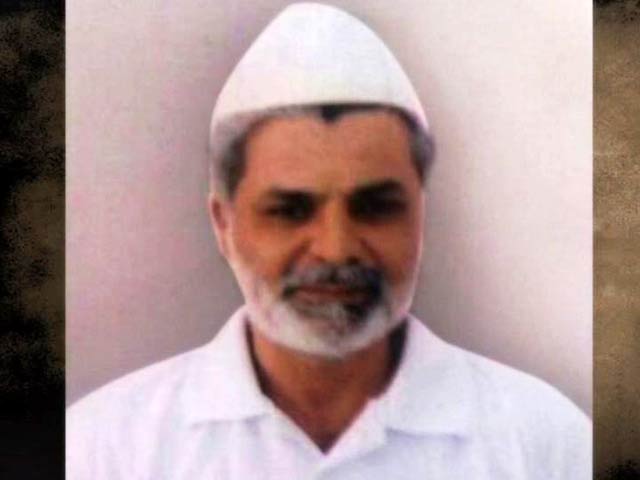 Nagpur: Yakub Abdul Razzak Memon, "convicted" in the March 12, 1993 Mumbai bomb blasts, was hanged till death at the Nagpur Central Jail on Thursday morning, officials said.
He was sent to the gallows — on his 54th birthday on Thursday — after several of his court appeals and clemency petitions were rejected by various courts, including the Bombay High Court, the Supreme Court, the Maharashtra governor and the president of India.
Memon was hanged at 6.35 a.m. A medical team at the jail pronounced him dead a short while later. His body was sent for an autopsy by a medical team from a Nagpur government hospital, before being cleared for the last rites.
The last of the legal procedures continued till barely a couple of hours before the execution this morning before sunrise. Memon was the first — and only convict out of 100 in the 1993 Mumbai bomb blasts case — whose hanging was upheld by the Supreme Court.
The death sentence of 11 others was commuted to life. A Mumbai Special Court had sentenced him to death in July 2007. The death warrant was issued by a Special TADA Court judge on April 29, scheduling the execution for July 30.
Maharashtra had started preparations for the noose for Memon almost three weeks ago.
Memon filed a fresh appeal in the Supreme Court, followed by a clemency plea with the Maharashtra governor, again a fresh plea in the apex court and a final appeal with the president of India.
He got no relief from any quarters, paving the way for his execution. The Supreme Court on early Thursday rejected a last ditch attempt by 1993 Mumbai serial blasts convict Yakub Memon to stall his execution.
Memon had challenged the rejection of his mercy petition by the president. Past midnight on Thursday, the apex court bench comprising Justice Dipak Misra, Justice Prafulla C. Pant and Justice Amitava Roy rejected Memon's plea seeking 14 days' time before the execution of his death sentence is carried out.
Here is the timeline of the major events that took place in the last 24 hours:
10.35am (July 29): Three-judge bench of the SC starts hearing Memon's plea after two judges gave a split order on Tuesday
11am: Memon submits a 14-page mercy petition to President Pranab Mukherjee's office
4pm: SC dismisses Memon's plea against his death warrant
4pm: Maharashtra governor rejects Memon's mercy plea
4pm: President sends Memon's mercy petition to home ministry for advice
8.30pm: Home minister Rajnath Singh drives to Rashtrapati Bhawan, conveys government's decision to reject Memon's mercy petition
9.15pm: Union home secretary LC Goyal and solicitor general Ranjit Kumar arrive at Rashtrapati Bhawan
10.45pm: President rejects mercy petition of Memon
10.50pm: Senior lawyers Prashant Bhushan and Anand Grover reach Chief Justice of India Justice HL Dattu's residence with a fresh petition seeking stay of death warrant for the next 14 days
1am (July 30): Scene shifts to residence of senior SC judge justice Dipak Misra's residence as senior lawyers Grover and Yug Mohit Chaudhry reach his residence
1.35am: Three judges – justice Misra, justice Pant and justice Roy – agree to meet at the Supreme Court at 2.30am.
2.30am: Judges arrive at the apex court. Hearing deferred over attorney general Mukul Rohtagi's delay in arrival
3.20am: Hearing on Memon's plea begins
4.50am: SC rejects Memon's plea for a stay on the death warrant
5.30am: Memon is provided information as to why he is being hanged by a magistrate in the jail
7am: Memon hanged at Nagpur jail in Maharashtra around 7am. A medical team pronounced him dead a short while later.
9.30am: After doing all formalities by 9.30 am, Yakub's elder brother, Suleiman and cousin, Usman Memon take the custody of the body and leave for the Nagpur airport by 9.45 am. The body would be taken to Mumbai for burial by a service flight.
(Agencies)