Toronto Premiere Of 'Bulbul Can Sing' Held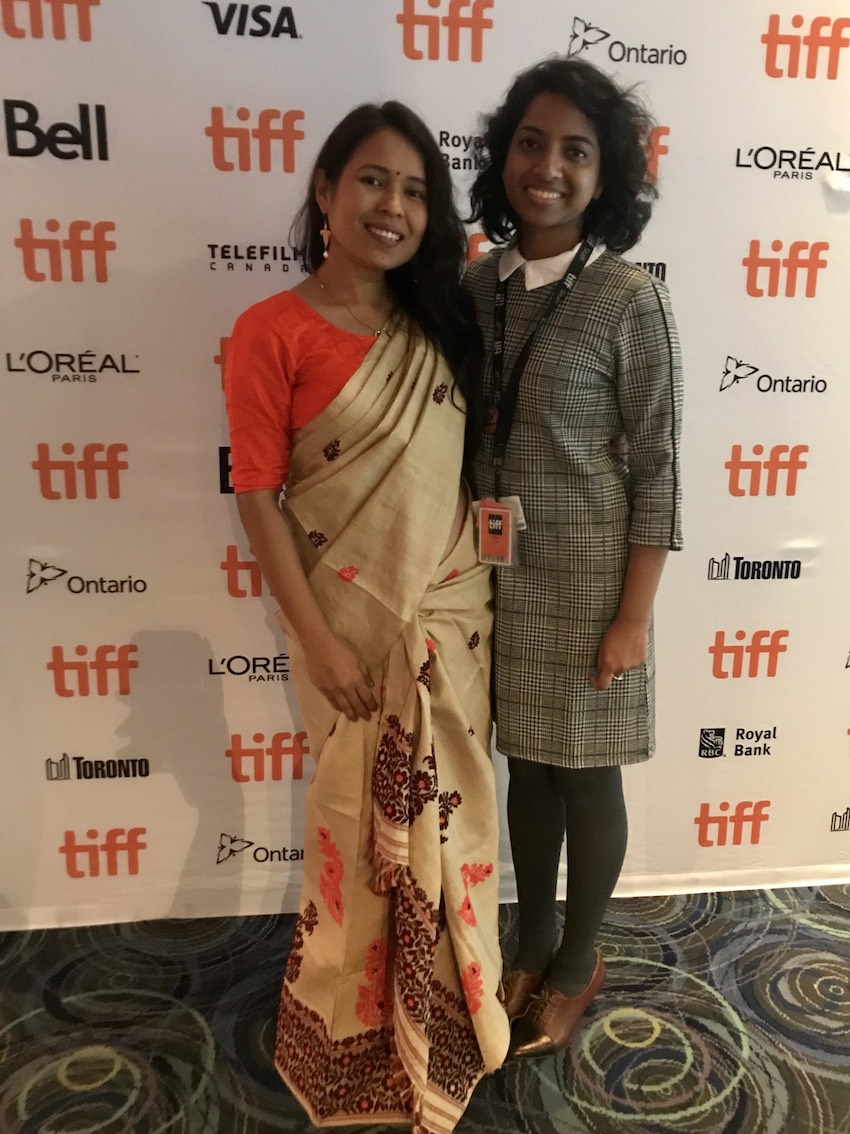 National Award -winning filmmaker Rima Das' next feature, Bulbul Can Sing
which premiered recently at Toronto International Film Fest 2018 (TIFF) screened to a packed house of audiences.
Rima Das' 3rd independent feature in Assamese language made its World Premiere at Toronto International Film Fest (TIFF) 2018 in competition segment, "Contemporary World Cinema."
Cameron Bailey, Artistic Director of Toronto International Film Fest (TIFF) says, "Last year Rima Das came to the Fest with Village Rockstars, her delightful drama about a girl with a dream. After its premiere here, it went on to sweep India's National Film Awards & played in dozens of festivals around the world.
Rima Das is now back with another breath of fresh air, once again shot amidst the timeless beauty of her home village in India's Assam state. As in the earlier film, Rima Das imbues every frame with insight & respect, and this time there's a growing exploration of adolescence. Bulbul Can Sing is no simple rural idyll.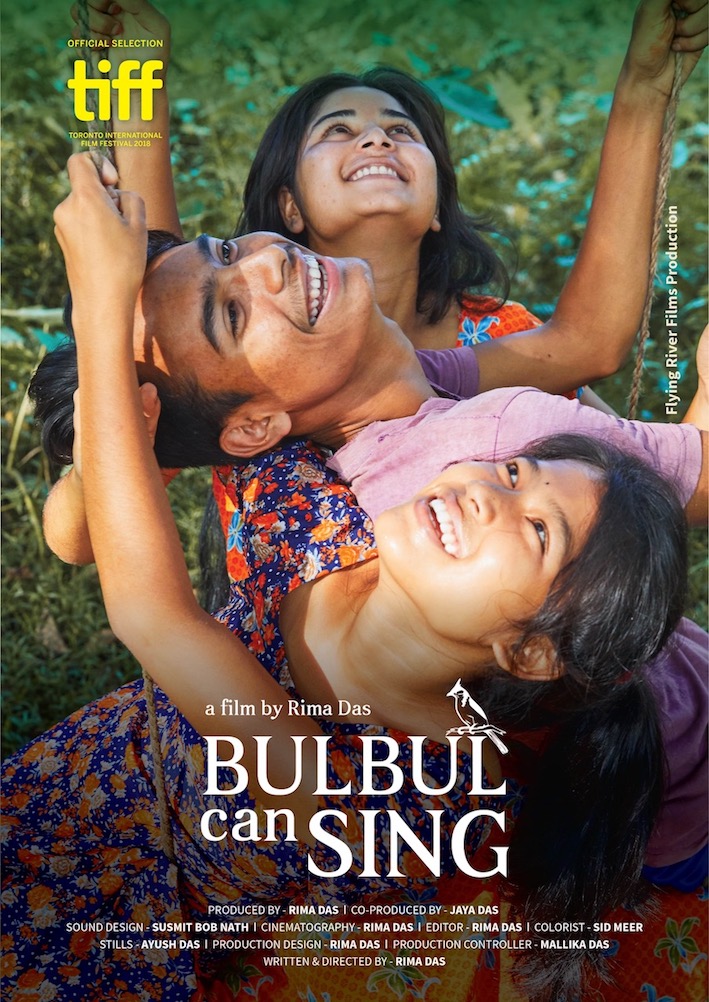 Bulbul Can Sing is an exuberant young woman, most happy when she's hanging out in the fields with her friends Bonny & Sumu. As these 3 teenagers, 2 girls & a boy, begin to define their own identities, they find themselves increasingly clashing with the age – old rules set down by village. Bulbul is attracted to a boy for 1st time ever, but her mother advises that "Girls should be modest. Girls should behave well." Sumu is bullied for not conforming to what his peers expect of a young man. For Bonny, the pressures of community become unbearable.
Rima Das recounts her story in the pure language of cinema. The camera finds moments, in a music class, by a lake, or on landscape of Bulbul's face, that suddenly illuminate this girl's coming to womanhood & self – awareness. A villager's stray remark compresses centuries of tradition & offers guidance to Bulbul, but also a constraint. And as she learns to walk with both love & death in her life, countless variations of natural light give her whole world an immersive glow."
The writer – director – producer made the film independently, in the same way as her earlier film, Village Rockstars. Sharing her joy, Rima says, "It's a huge honor to present Bulbul Can Sing to such a lovely audiences at Toronto International Film Fest (TIFF), I am completely thrilled & overwhelmed by their response. Thank you, Toronto International Film Fest (TIFF) & my team back home. I missed my team a lot."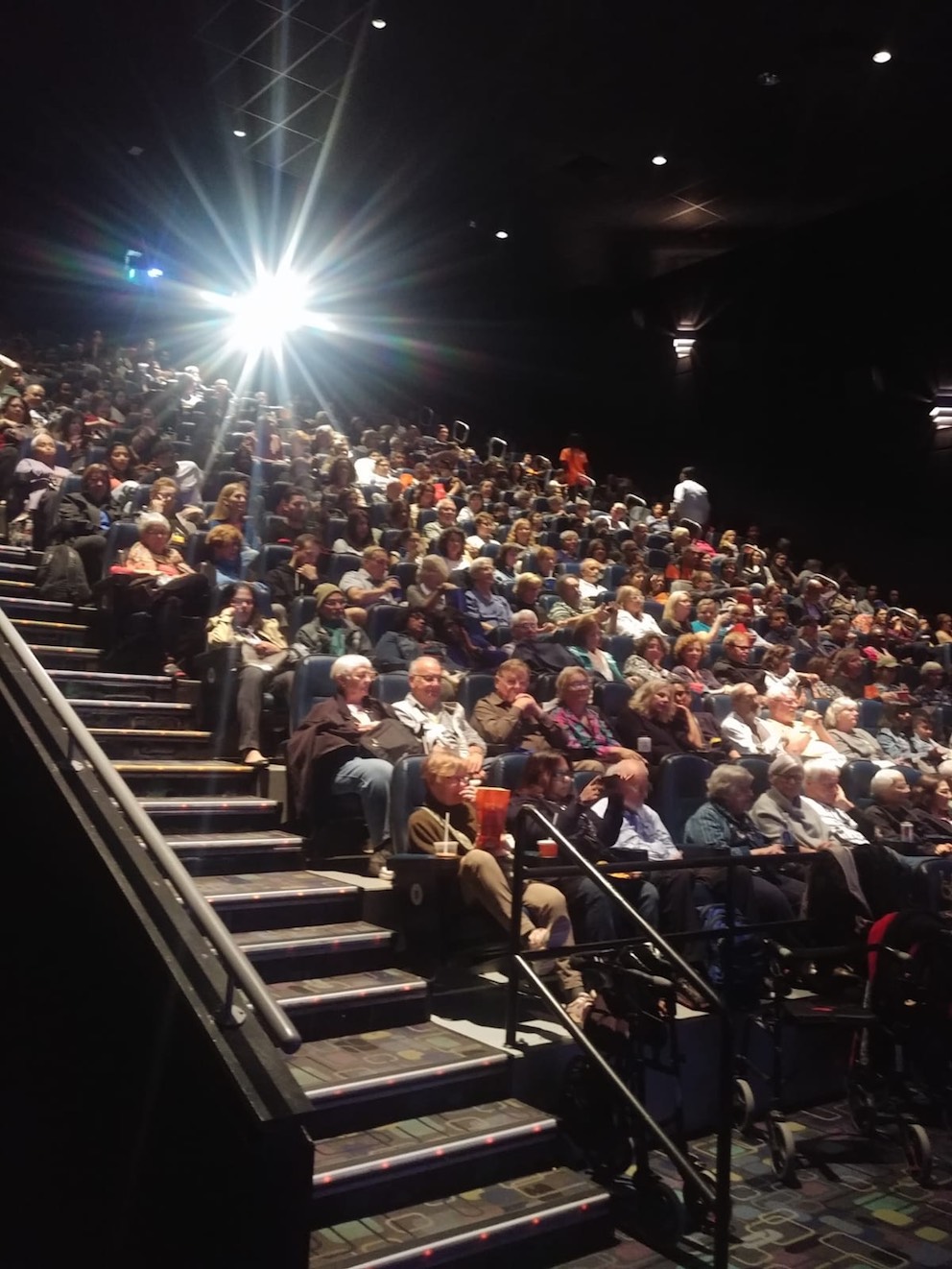 Bulbul Can Sing is a visceral coming – of – age drama about a teenage girl, Bulbul, living in a village in Assam, fighting her way through love & loss as she figures out who she really is.
Rima Das's debut film as a writer –director – producer, Man with Binoculars (Antardrishti) premiered at Tallinn Black Nights Film Fest in the year 2016. Village Rockstars, her 2nd feature film, premiered at Toronto International Film Fest (TIFF) in the year last 2017 under Discovery Section. The film has screened at more than 70 renowned film fest's and has won 44 awards including 4 National Awards ("Best Feature", "Best Editing", Best Audiography" & "Best Child Artiste respecrively).