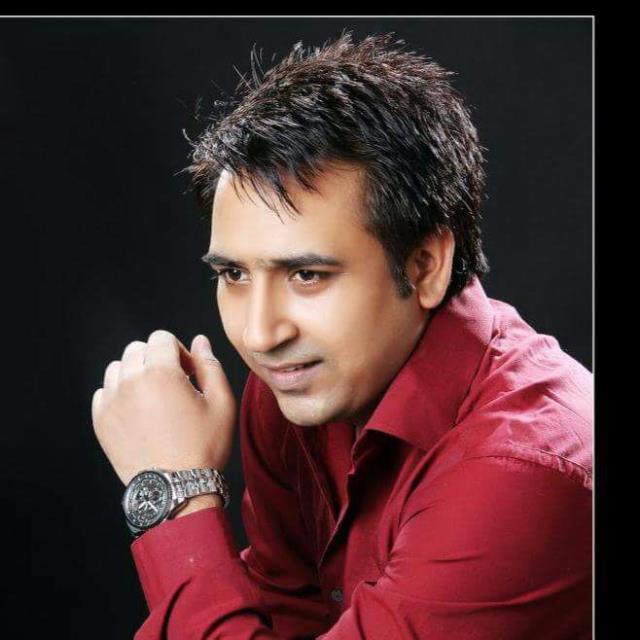 To start off with, Bollywood's youngest writer & director Amit Shri Yadav avers, "My upcoming film Kutumb is a family oriented social movie which will certainly refresh the viewer's memory of the yesteryears Rajshree Movies and definitely take them down the nostalgic memory lanes. It will 100% remind the audiences of the family values, love and even life's each & every emotions including the smallest & the tiniest ingredients of culture. As everyone knows that Rajshree Movies no doubt represented all the above mentioned qualities and much more."  Incidentally speaking Amit Shri Yadav has not only directed Kutumb but has also penned the story of this beautiful & the entertainingly refreshing story of Kutumb.
Basically speaking Amit Shri Yadav hails from a small Kelta village situated in the district of Aliganj which in turn is located in the Eata Janpad which happens to be a part of Uttar Pradesh. Amit Shri Yadav further avers, "To make life much better & much more fulfilling a family (Kutumb) obviously requires true & undying love. A true & good family is one which showcases its refined culture & love for one & all. A family is incomplete without all these qualities. One should always be with one's family and that too with complete togetherness and forever be a part of all the happy as well as the sad occasions. So my upcoming movie Kutumb is based on all the happy & the sad, the ups & the downs, the highs & the lows and above all the trials & the tribulations which befalls in every family that too time & again. And Kutumb is all set to light up the darkened aisles of the darkened celluloid silver screen on 3rd Nov, 2017. So mark your cine viewing calendar for this day to see Kutmb with your entire family."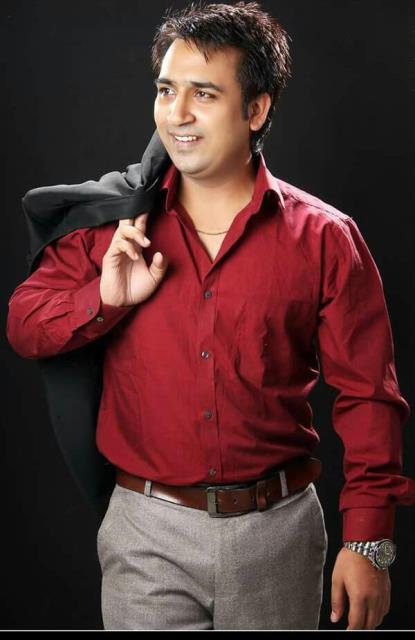 A point to be noted at this juncture is that since he was that high Amit Shri Yadav had been committed albeit totally & completely dedicated to his extreme love for all forms of art. Besides it is also noteworthy that Amit Shri Yadav was born in a simple farmer & head of the family Shri. Anar Singh Yadav's family. Amit Shri Yadav is the 3rd child amongst the 4 sons. Amit Shri Yadav completed his schooling in Aliganj and also happens to be a degree holder from Allahabad University.  Later on Amit Shri Yadav joined the Theater and continued to act & direct plays for almost a decade thereby also picking up & deeply understanding all the intricacies of acting as well as direction. By the way Amit Shri Yadav began his initial directorial innings as an assistant director with movies like Omkara & Aata Pata Laapata.
Amit Shri Yadav is now all set to make his independent directorial debut with his 1st ever movie namely Kutumb especially made for his prospective Cine Fans. In the upcoming movie Kutumb comedian Rajpal Yadav enacts the pivotal role. Kutumb also stars Rajpal Yadav's younger brother Indrapal along with other debutante actors. The title song of the movie Kutumb has been interestingly & beautifully composed by music composer Aryan Jaiin & soulfully rendered by none other than the erstwhile singer Kumar Sanu which has already become quite popular. After quite a long gap music lovers are getting a golden chance to listen to the melodious & the meliflous songs of Kutumb which indeed refreshes the 90's era of golden & unforgettable sound tracks. And no doubt that Kutumb is totally & entirely based on the background of the sweet as well as the bitter occurrences in each & every family's life.
In conclusion Amit Shri Yadav finally opines, "Every person's happiness in life is dependent on the golden rays which is born out of our own near & dear ones which are the creations of our own family's cultures. All the successes of one's life is incomplete without the presence of our near & dear ones. And it is only our near & dear ones which creates our very own family, our very own Kutumb.