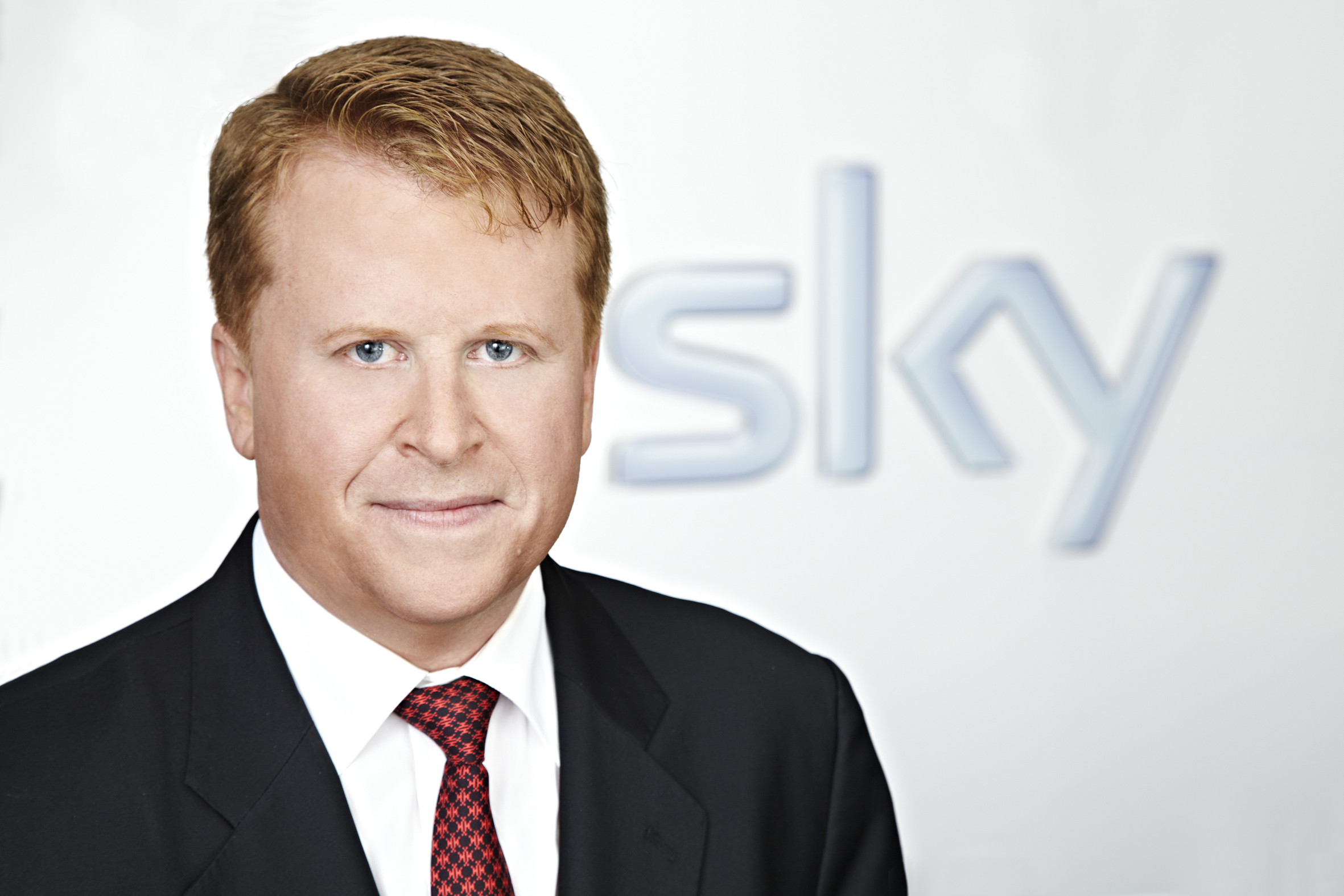 Fox Networks Group has promoted Brian Sullivan to the president, COO. Randy Freer who had that role had earlier left to be Hulu CEO. This announcement comes at a time when 21st Century Fox is said to be talking to Disney for a sale. Brian Sullivan will oversee ad sales, distribution of several assets including National Geographic Partners.
Zee News Jumps To #2
Zee News has jumped to the #2 position in urban + rural HSM in week 48 of BARC India ratings. India TV & News18 India has fallen by a rank while ABP News has moved up. In urban HSM, Zee News & India TV exchanged positions. In rural HSM, Zee News replaced News18 India at #4 while News Nation entered the top 5.
Munna Michael Premiere Notches 5.92 Million Impressions
The world television premiere of the Tiger Shroff starrer Munna Michael on &pictures has garnered 5.92 million impressions in urban + rural HSM, as per BARC India data for week 48. The premiere Hindi dubbed Telugu action movie Lie on Rishtey Cineplex garnered 7.01 million impressions. In U+R HSM, Sony Wah jumped to #2 pushing Rishtey Cineplex to #3. Zee Cinema fell to # 4.
Disney To Premiere Hindi Dubbed Version Of Tangled: Before Ever After
Disney Channel will premiere the Hindi dubbed version of its original TV movie Tangled: Before Ever After on 9th Dec, 2017. The movie will air as a 1 hour TV special @ 11 am. Popular Bollywood singer Neeti Mohan has lent her voice to Rapunzel in the Hindi version. Produced by Disney Television Animation, Tangled: Before Ever After a 2D animated musical fantasy television film serves as a sequel to its original film Tangle as well as the pilot for the Tangled animated series.
Movies Now & Discovery Grab Top Positions
Movies Now has dethroned Sony Pix to take the #1 position week 48 of BARC India ratings. Sony Pix has dropped to the 3rd position. Zee Studio has replaced HBO at #5. Movies Now's Fast And Furious 7 was the most watched film of the week. Movies Now had #1 movies on the table while Sony Pix & MNX had 1 each. Discovery Channel replaced History TV18 at #1 position. History TV18 dropped to #2 while Sony BBC Earth replaced Nat Geo Wild @ #5.
Zee TV Takes Leadership Position
Zee TV has grabbed the top spot in urban + rural HSM in week 48, as per BARC India date. Zee Anmol has fallen to #4 position while Star Bharat has jumped to #2. Colors has also moved a rank up. Sony Entertainment Television (SET) & SAB TV swapped positions. Zee TV's Kundali Bhagya & Kumkum Bhagya lead the chart followed by Star Bharat's Kya Haal Mr Panchaal, Sony Pal's Baalveer & Colors' Tu Aashiqui.
MCA Partners Probability Sports
The Mumbai Cricket Association (MCA) has partnered with Probability Sports, a consortium led by IIFL Investment Managers & Wizcraft Group, to launch its own franchise based league called T20 Mumbai League. A consortium led by IIFL Investment Managers & Wizcraft Group will plan & execute the league in its entirety. The consortium will be represented under the banner Probability Sports.
Planetcast Achieves Provisional Certification
Planetcast has achieved the provisional certification of its Noida Teleport (India) under the World Teleport Association's (WTA) Teleport Certification Program. To achieve Provisional Certification, a teleport operator completes a +170 – item questionnaire & submits it to WTA. The Association analyses the data based on standards established by its Certification Committee and issues the Provisional Certification based on the self – reported information. The teleport then has 6 months to achieve Full Certification.
ITW Playworx Forms Music Talent Management Company
ITW Playworx, the Entertainment, Media & Communication arm of ITW Consulting, has joined hands with singer Sonu Nigam to launch a music talent management company called Playworx Music. Playworx Music will not only scout & nurture new talent but also manage existing talent in terms of a complete 360 – degree approach with respect to handling their assignments related to movies, live shows, branded content, digital extension, IP's, et el.
Zenith Retains Nestlé Account
Nestlé India, the country's leading food & beverage conglomerate has retained Zenith as the AOR (agency of record) for its media business. Recently, Nestle also consolidated its Nutrition digital marketing business with Zenith & DigitasLBi. The FMCG major called for a review after 5 years in Nov, 2017 which saw some leading media groups from across the country participate.
Zee Cinema To Air Jab Harry Met Sejal
Hindi movie channel Zee Cinema will air Jab Harry Met Sejal on 10th Dec, 2017 @ 8 pm. The film features Shah Rukh Khan & Anushka Sharma in yet another tale of a romantic journey, directed by Imtiaz Ali. Jab Harry Met Sejal is a hunt for a lost engagement ring that Sejal has misplaced during a holiday with her family, whilst in Europe.
Hooq Makes US Shows
Asian premium video – on – demand service Hooq has announced the availability of new shows on the same day & date as in United States. The titles include some of the biggest & the most popular series from Warner Bros. International Television Distribution, such as The Big Bang Theory, Gotham, Supergirl, Lucifer, The Flash & Arrow. With the company's recently announced revamped strategy in India to focus purely on Hollywood, consumers will be able to stream & download movies & TV shows at an introductory price of Rs. 89 for 1 month with the 30 day complimentary trial.
Gracenote Enables Real – Time Monitoring
While India has moved forward with TV digitisation cable operators can still add, remove or change the position of channels at their discretion without informing broadcasters. This can have an impact on the visibility of the channel and hence the ratings as well. To help broadcasters avoid loss of revenue & identify new opportunities, Gracenote has launched TV Street Maps 2.0 solution which automates the task of TV channel monitoring. The latest solution empowers Indian broadcasters with an accurate picture of TV channel distribution & delivery to preserve program ratings, address technical challenges in near real – time & improve monetisation from cable operators.
Suparna Singh Appointed
News broadcaster NTDV has appointed Suparna Singh as CEO of the company. She replaces KVL Narayan Rao, who passed away last month. Suparna Singh currently serves as the CEO of NDTV Convergence.
Prasar Bharati To Shut Analogue Terrestrial Transmission
As part of its plan to migrate to digital mode completely, public broadcaster Prasar Bharati will shut down its existing analogue system of terrestrial transmission in 19 cities in Dec, 2017. In the 2nd phase, Prasar Bharati plans to move another 44 cities to digital terrestrial transmission in a couple of years. The capacity of transmission through the digital system will also increase from 7 to 12 terrestrial channels as compared to just 1 in the analogue system.
Videocon D2h To Remove Shubh TV
Direct to home (DTH) service provider Videocon D2h has issued a notice stating that it will remove spiritual channel Shubh TV (LCN 496) from its platform with effect from 27th Dec, 2017. Shubh TV, which is owned by Pittie Group's Shubh Media, was launched in Mar, 2016. It is a 24/7 Hindu religious spiritual television channel in India, dedicated to Hindi devotional songs, Indian culture & philosophy.
Zee Tamil To Launch Comedy Reality Show
Tamil GEC Zee Tamil has unveiled its new reality show Comedy Khiladies. The audition for the new show has also been kicked – off. The reality show seeks to handpick the best comic talent from across Tamil Nadu through the auditions held across 5 cities. The final 30 contestants will be presented with varied unique challenges such as solo acts & combination skits every week.
Zee Telugu To Launch A Fiction Show
Telugu GEC Zee Telugu is launching a new fiction show Evare Nuvvu Mohini on 11th Dec, 2017. The show will air every Mon through Fri @ 8.30 pm. Evare Nuvvu Mohini is a story of emotions & clashing ideologies, and it revolves around Vasu & his conniving stepmother, Raja Rajeshwari.
Epic To Launch New Series
Infotainment channel Epic will launch a new series Sharanam on 12th Dec, 2017 @ 8 pm. The show will mark the return of actor Juhi Chawla on the small screen as a narrator of the show. Sharanam will take viewers on a poignant journey to some of the most revered pilgrimage sites in India & highlights people's faith, experiences & connections with God along with their reasons to worship.
China & India To Account For Half The Global Pay – TV Subscribers
Covering 138 countries, pay – TV revenues (subscriptions & PPV) & OTT revenues (AVod, SVod, TVod & DTO) combined will reach $283 billion by 2022; up by 18% from $239 billion in 2016, according to the 'OTT & Pay TV Forecasts' report by Digital TV Research. Pay TV is not dead, with more than 1 billion subscribers forecast by 2022. North America will lose subscribers, & Europe will be virtually flat. However, the Asia Pacific region will increase by 92 million subscribers between 2016 & 2022.
&Privé HD To Premiere Find Me Guilty
&Privé HD, the destination for nuanced English cinema, is all set to bring the Indian television premiere of the movie, Find Me Guilty on 10th Dec, 2017 @ 1 pm & 9 pm. The film is directed by Sidney Lumet and stars Vin Diesel as an enigmatic mobster.
Sony YAY! Celebrates A Dec Month!
Holiday season is all about celebrations & spending quality time with the family. Staying true to its philosophy of spreading happiness while consistently inspiring young ones, Sony YAY! boosts up the enthusiasm quotient by partnering with the most iconic initiatives in the country, Mumbai Juniorthon, Windmill Festival, Streetphoria & Hitex Kids Fair 2017. Starting with Mumbai Juniorthon, on 10th Dec, 2017, is an annual running event for children & junior athletes.
Sony To Telecast Season 4 Of Formula E Race
Sony Pictures Networks India (SPN) will telecast all the races, along with a dedicated highlights program from each round of the FIA Formula E Championship Season 4 on its sports channels. The sports channels of SPN will be keeping fans up – to -date with the latest electrifying action both on – & -off the track, including the official magazine show, Street Racers. Taking an exclusive look behind – the – scenes and getting a driver's eye – view, Street Racers brings all the latest gossip & news against the backdrop of the world's most stunning cities.
Star Free To Disconnect Signals
The Telecom Disputes Settlement & Appellate Tribunal (TDSAT) has refused to grant further interim protection to multi – system operator (MSO) Tirupati Communication, which had filed petition against Star India's disconnection notice. The tribunal had earlier granted interim protection to the MSO for 30 days on the condition that they pay the entire arrears by 30th Sept, 2017, failing which the broadcaster will be entitled to disconnect the signals.
Tata Sky Launches Platform Sampling
Direct to home (DTH) operator Tata Sky has launched a platform sampling offer for select subscribers. As part of the offer, subscribers of a package will have access to all standard definition (SD)/high definition (HD) channels & services on the platform at no additional cost. The offer is valid from 1st Dec, 2017 to 30th Dec, 2017. Existing subscription charges will continue to remain as applicable during the offer period.
NDTV Good Times Brings Back Yarri Dostii Shaadi
NDTV Good Times has brought back its wedding reality show Yarri Dostii Shaadi with Aza Fashions from 3rd Dec, 2017. The show will air every Sun @ 10 pm. Yarri Dostii Shaadi captures real weddings, real love stories & unbreakable bonds of friendship. The show popularly travels across India to showcase rich traditions & unique Indian ways of getting married. The format of the show, however, remains the same – the couples' best friends play storytellers giving the viewer an insider's perspective on the entire affair. Aza Fashions has come onboard as a style guru & show partner.
Star Bharat Extends Fiction Line – Up
Hindi GEC Star Bharat is all set to extend its fiction programming line – up to 6 days a week from 9th Dec, 2017. As a result, the channel's weekly programming hours will jump to 25 hours from the existing 22.5 hours. The increase in programming will help the channel to grow its viewership share. Star Bharat, the erstwhile Life OK, has been on an upswing ever since the channel was launched on 28th Aug, 2017.
Dailyhunt Launches Live TV Service
News aggregation platform Dailyhunt has launched a live TV service & has also partnered with over the top (OTT) platform YuppTV to power the new service. As part of the association, YuppTV's South -Asian & regional content will be accessible via Live TV to Dailyhunt customers. The Live TV service is going to provide over 130 channels in 9 languages across varied genres.
Dish TV's Consolidated Q2 Net Loss Widens
Direct to home (DTH) operator Dish TV's consolidated net loss for the quarter ended 30th Sept, 2017 has widened to Rs 17.9 crore compared to Rs 3.9 crore in the trailing quarter ended 30th Jun, 2017. The company's EBITDA fell to Rs 216.1 crore compared to Rs 201.2 crore a quarter ago. The company's EBITDA margin saw an improvement at 28.9% compared to 27.2% in the Jun, quarter. Dish TV attributed the improvement in EBITDA margin to operational efficiencies along with some revenue expansion resulting from an improved customer sentiment led to a margin expansion of 170 bps. Subscription revenue remained almost flat @ Rs 704.9 crore as against Rs 691.7 crore. Operating revenue stood at Rs 748.6 crore compared to Rs 738.9 crore.