'Sarkaar Hazir Ho' All Set To Release On 22nd June 2018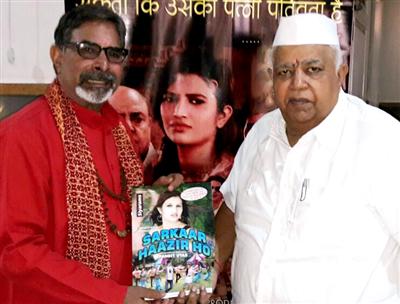 In the past few days due to the use of Prime Minister's name & controversial title, the film SarkaarHazir Ho has cleared all the obstacles & gets the censor certificate. The film is all set to hit the theatre all over the country on 22nd Jun, 2018. Under the banner of Pandit Vyas, the producer & director of the film is Pandit Vyas. Sarkaar Hazir Ho is a courtroom drama and is starring Karishma Kunwar, Amit Kumar, Aarti Joshi, Manoj Malhotra, Prithvi Jutsi, Anupama Sharma & Hemant Sharma. The leading industrialist & social worker of Mumbai, M M Gupta is the film's presenter.
'Mridang' All Set To Hit The Theatres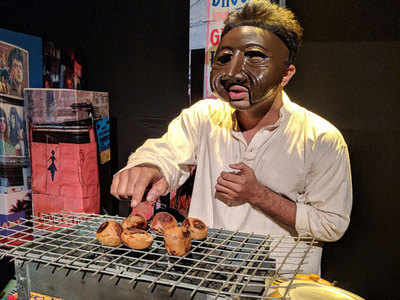 The upcoming Hindi drama movie Mridang is all set to hit the theatre on 27th Jul, 2018. Under the banner of the Director's cut, Mridang is inspired from a true story of belief & superstition. The film is written, produced & directed by Ritesh S Kumar, music by Chunmum Pandit, Manoj Negi & Ram Vijay Chandran, camera by Navin V Mishra, editing by Aanand A Ram, background score by Manoj Negi, lyrics by Chunmumn Pandit, A B Mohan & Navin V Mishra & dance by Devendra Chaturwedi & Mahes The entire film is shot at Bihar, Jharkhand & Mumbai and set to hit the theatre on 27th July 2018. Mridang stars Manoj Kumar Rao, Rose Laskar, Aaditya Singh, Mazhar Khan & Birendra Gupta.
Gaalib's Shooting Completed In Bhaderwah.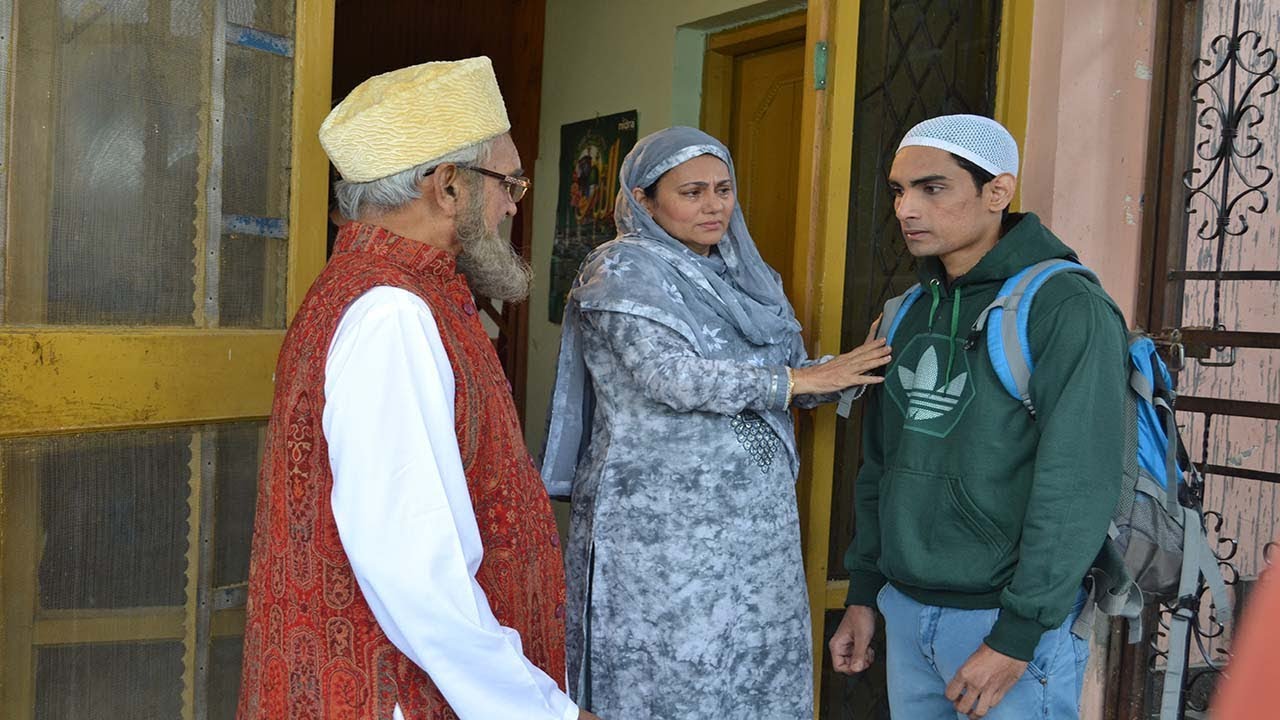 The entire shooting of Giriva Productions, Gaalib has been completed in Bhaderwah. Gaalib has been written by Dhiraj Mishra, produced by Ghanshyam Patel & directed by Manoj Giri. It has completed its 8 days long shoot in Kashmir after the Allahabad shoot. The film has been shot in the alluring locales of Bhaderwah, Kashmir. Gaalib stars Deepika Chikhalia, who rose to fame playing the role of Sita in Ramanand Sagar's hit television series Ramayan, Anil Rastogi, Nikkhil Pitaley, Hussain Khan, Ajay Arya, Megha Joshi, Soham Maiti, Mir Sarvar, Aarti Tyagi, Vivek Mishra beside the main protagonist Vishal Dubey & Avinash Kumar.
English Ki Tay Tay Fiss Ready For Release
Siddhika Cine Craft's English Kio Tay Tay Fiss is now ready for release. The credits of the film are screenplay, dialogues & direction by Shailendra Singh Rajput, produced by Sanjeet Kumar Thakur & Shivprasad Sharma, editing by Minal Mhatre Rajput, music by Sandipshree, lyrics by Raju Kokate, Manisha Chouhan, Jameel Ahmed, Ira Sharma. The film stars debutantes Rohit Kumar, Lesone Carimova (Russia), David (England) with Manoj Joshi, Govind Namdev, Mushtaq Khan, Sunil Pal, Viju Khote & Rajpal Yadav.