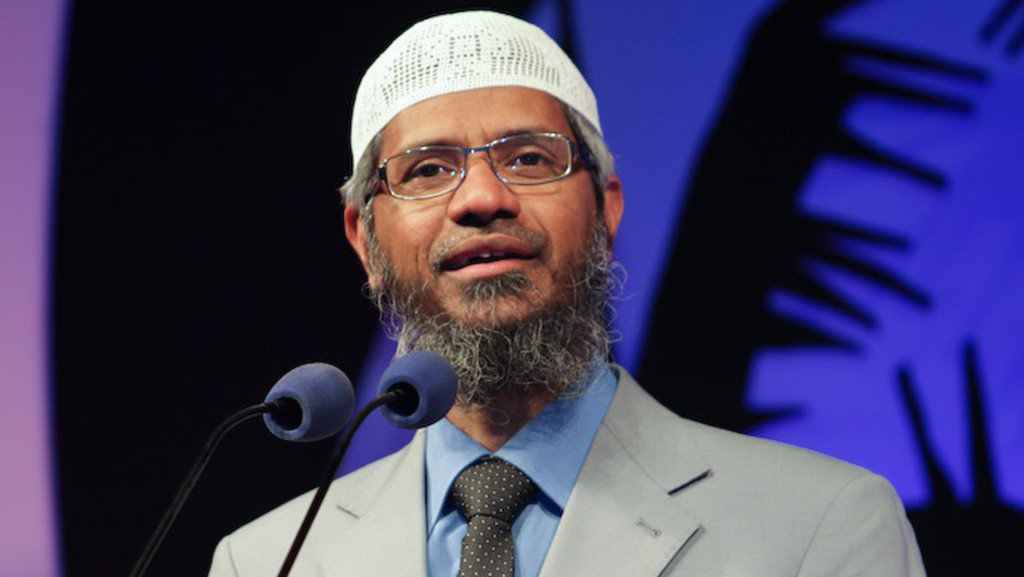 Mumbai: Rubbishing the fresh allegations made by a section of media against him that he inspired the terrorists in Bangaladesh, who killed 22 people in Dhaka recently, Islamic Research Foundation chief Dr Zakir Naik has made it clear that he never encouraged violence or terrorism.
"I totally disagree (with suggestion) that I inspired this act of killing innocent people. There is not a single talk of mine where I encouraged anyone to kill another person – Muslim or non-Muslim," said the internationally acclaimed orator.
The 50-year-old former medical practitioner and an authority on comparative religion, who was reportedly in Makkah when a section of media launched a hate campaign against him, belatedly came to know about the fresh allegations, sources said.
In videos made available through his office in Mumbai, where the police has now stationed constables, Dr Naik says he is "not shocked" that the Dhaka terrorists had cited him on social media in recent posts.
"More than 90 per cent Bangladeshis know me…," he says in English, stressing, "Every fan of mine may not follow everything I say." In the WhatsApp-ed video, he says, "I disagree that I inspired this act of killing innocent people".
Mumbai Police to probe
Meanwhile, Maharashtra government has asked Mumbai Police to conduct a probe into Dr Zakir Naik's speeches.
"I have asked the Mumbai Police Commissioner to conduct a probe (into Naik's speeches) and submit a report," Chief Minister Devendra Fadnavis told media persons today.
Everything, including Dr Naik's speeches, his social media accounts, sources of funding (of a foundation run by him in Mumbai) will be scrutinised, said Fadnavis, who also holds the Home portfolio.
The direction comes amid allegations by a section of media that one of the terrorists who attacked an upmarket restaurant in the Bangladeshi capital a few days ago, killing 22 people, was inspired by sermons Dr Naik.
(Agencies)