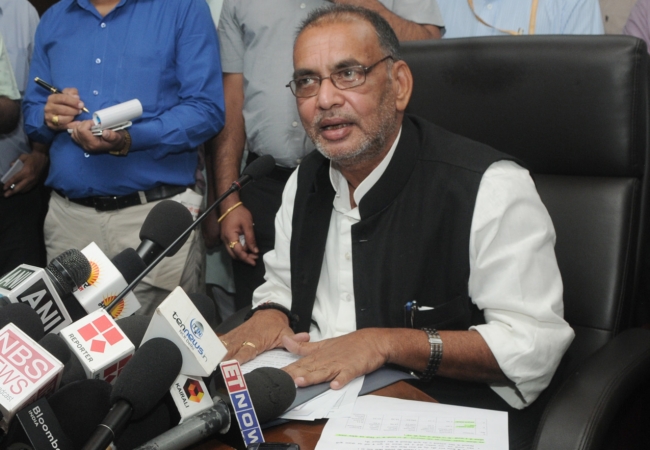 New Delhi: Dowry, love affairs and impotency were among the reasons for the deaths of over 1,400 farmers in India this year, Narendra Modi-led Union government's Agriculture Minister Radha Mohan Singh said in a written reply in Rajya Sabha on Friday.
"According to the National Crime Records Bureau, causes of (farmer) suicides include family problems, illness, drugs…dowry, love affairs and impotency," he told the Rajya Sabha in a written reply to a question as to what caused the death of so many farmers in the country.
The minister's reply, however, did not rule out debt as one of the reasons. The remarks on suicide by over 1,400 farmers in the last one year, by the government's own admission, are bound to provide fresh fodder to a belligerent opposition, which has been targeting the Narendra Modi government on the controversial land bill, dubbed as "anti-farmer and anti-poor".
A total of 5,650 farmers committed suicide in 2014, with the maximum deaths reported from Maharashtra, Telangana and Chhattisgarh, official data revealed.
According to "Accidental Deaths and Suicides in India 2014" report released by the bureau, of the 5,650 farmers who committed suicide, 5,178 were men and 472 were women. "The highest incidents of 2,568 suicides of farmers were in Maharashtra (45.5%), followed by 898 suicides in Telangana (15.9%) and 826 in Madhya Pradesh (14.6%)," the data revealed.
(Agencies)