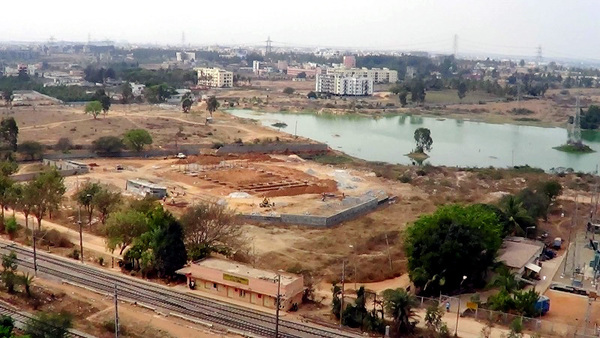 Bengaluru: About 97 residential apartments have been constructed on lake lands in Bengaluru, said Revenue Minister V Srinivas Prasad on Wednesday.
In a written reply to a question by put forth by V S Ugrappa in the Council, the minister said that stringent action would be taken against those responsible for those people behind these constructions.
The investigation into this matter is set on the recommendations of a joint House committee set up to look into encroachment on lakes in Bengaluru Urban district.
The minister also conceded that the BBMP built its waste management unit encroaching upon Haralukunte tank area in south Bengaluru. This matter too was under consideration, he said.
During the encroachment clearance drive in tank areas, 33 acres and 25 guntas of encroached land was cleared at Sarakki tank, five acre and 18 guntas at Haralukunte tank, 17 acres and 24 guntas at Banaswadi tank, and two acres at Allalsandra tank. A total of 167 unauthorised residential buildings were demolished, he said.
Minor Irrigation Minister Shivaraj Tangadagi said that the department has prepared a detailed report to implement a project to fill up lakes in Kolar and Chikkaballapur districts with waste water generated in Bengaluru. It is reported that this project is estimated to cost Rs 1,072 crore and Chief Minister Siddaramaiah has agreed to allocate funds to the project.
(Agencies)