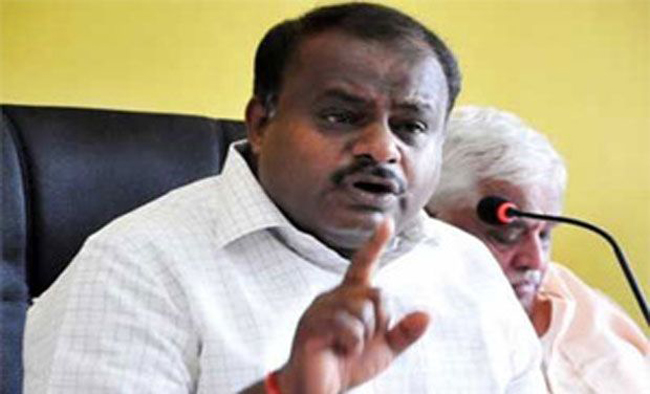 Bengaluru: The Bruhat Bengaluru Mahanagara Palike (BBMP) that was formed after the alliance between the Congress and Janata Dal (Secular) is now in a critical position as former Chief Minister HD Kumaraswamy has threatened to withdraw support after corruption charges were leveled against the new set up.
Addressing the media, Kumaraswamy said that he was fed up with the corruption in the BBMP. The Mayor should have taken initiative and seen that the BBMP was corruption-free; due to this the people suffer. However, if the trend continues, we may have to rethink our alliance with the Congress, he added.
Siddaramaiah reacting on the issue said that he had not received any official intimation about withdrawing support from the alliance; however he assured that he would speak to Kumaraswamy regarding the matter.
It should be noted that though the BJP emerged as the single largest party in the BBMP polls, an alliance was struck between the Congress and the JD(S) and they have been sharing power from the past two months.
(Agencies)