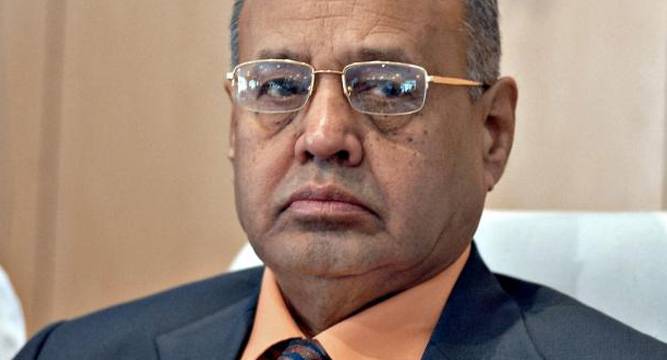 Belagavi: Keeping up pressure for removal of Lokaykuta Bhaskar Rao and a CBI probe into alleged bribery scandal in the anti-graft body, Opposition BJP and JDS members today staged a walkout from the Legislative Council, accusing the government of shielding the corrupt.
As the House proceedings began, BJP and JDS sought to move an adjournment motion on the scandal that has rocked the Lokayukta office and demanded removal of Rao, alleging his son was involved in corruption amounting to crores of rupees.
In their joint notice for adjournment motion, both parties said several social organisations, legal fraternity and its associations had expressed their dismay against the "corrupt" Lokayukta which was weakening the very institution and he should be removed.
As BJP leader K S Eshwarappa began speaking, he was interrupted frequently by the ruling Congress members which enraged his party members who staged a walkout, followed by their counterparts in JDS also.
Minister and Leader of the House S R Patil told reporters it is very unfortunate that BJP and JD(S) members walked out only because some from the ruling bench interrupted them.
"The government has no intention of protecting anyone. But government has no power for removal of Lokayukta as per the Lokayukta Act 1984," he said.
Later, Eshwarappa told reporters that the government should seek opinion from legal experts on the charges levelled against Lokayukta.
A situation had arisen where all officers are scared of Lokayukta due to threat from his son, Eshwarappa said. The was protecting a corrupt Lokayukta, he alleged.
JDS senior member Basavarj Horatti wanted to know as to why government is protecting the Lokayukta.
An FIR was filed yesterday against the Lokayukta's son in connection with the alleged scandal on the basis of a complaint that an executive engineer was asked to pay Rs 1 crore bribe to avoid a raid.
Rao, a former High Court Chief Justice, has rejected allegations that his son was involved in the scandal and said he would resign if the charge was proved correct.
The case has been handed over to a Special Investigation team by the government on the request by the Lokayukta.
(PTI)