Comedian Sidharth Sagar, who used to feature on The Kapil Sharma Show as 'selfie mausi', trended a great deal on Thursday after a friend of his uploaded photos of the actor, inquiring about his whereabouts. On Friday, there arrived a video on the young comedian's Instagram account (which is unverified), in which he says he decided to respond to his well-wishers via an Instagram message. Sidharth, who is reported to have been missing for four-six months, alleged he was mentally harassed by his family, adding that he had even registered a non-cognizable report with the police against his family but that only made things worse for him.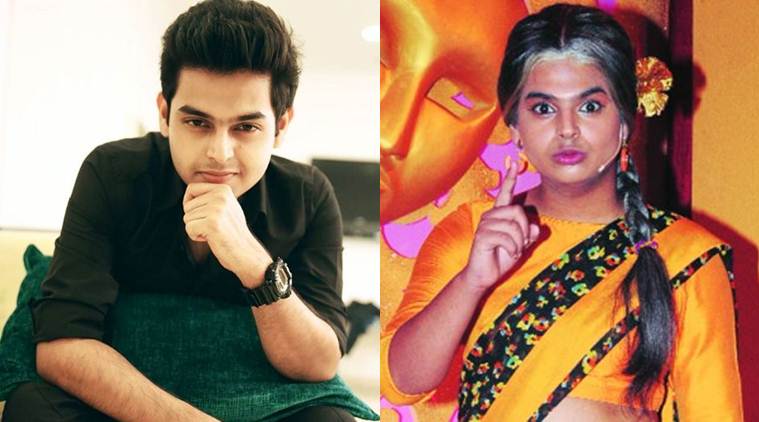 "Hi everyone, I have been getting a lot of calls from my friends and the media to ask me if I'm alright, asking where I am and how I am. I have been through a lot of difficulties recently. I had filed an NC against my family for which they created a lot of problems for me. I have been mentally harassed and been through a lot," Sidharth says in the Instagram video.
Sidharth Sagar, who reportedly had a rather troubled relation with his mother, said that he has more to share and will soon address the media. "I have received a lot of support and help from where I am right now. I will speak about my ordeal to the media in a day or two. I will share in detail of what I've been through," he adds in the video.
Earlier, a Facebook profile of Somi Saxena, who is said to be Sidharth's friend, posted this: "You guys remember him Sidharth Sagar aka Selfie Mausi or Naseer? This guy is missing since four months, last seen on 18 November, 2017." However, this post appears to have been deleted now.
If you remember, sometime in 2016, Sidharth Sagar had also made headlines for his reported romance with Comedy Classes co-star Subuhi Joshi. According to reports, the two parted ways after Sidharth's mother abused and threatened Subuhi.