ACEF Organized 7th Award Function Rewards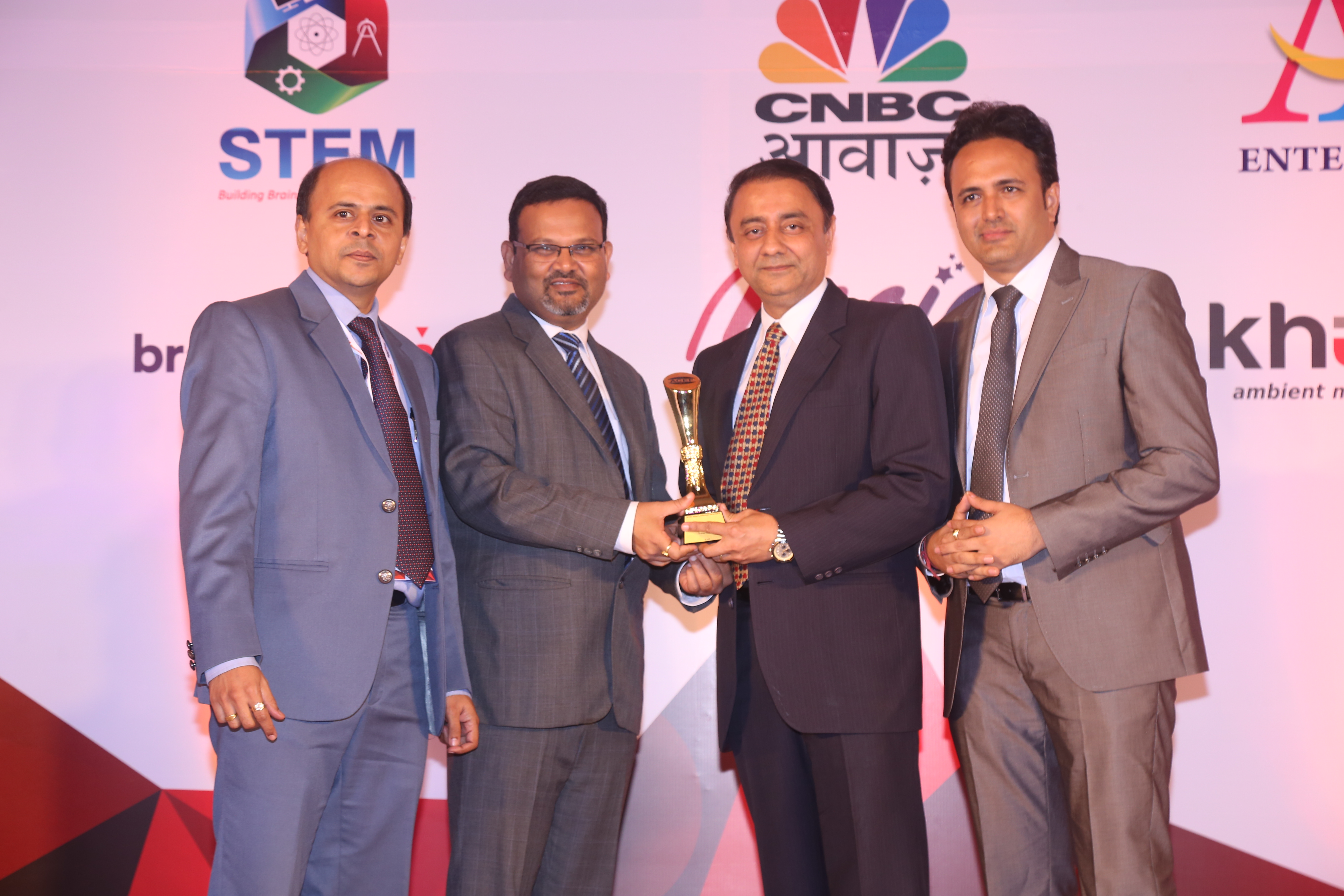 ACEF organized its 7th forum & awards for Branding, Marketing & Rural Initiatives & CSR activities. The event was held on 5th Oct, 2018 at Hotel Westin, Mumbai.
The theme for this year's happening was "Integrating advertising, Branding & Marketing Communications". More than 350 senior level professionals from marketing, branding & marketing agencies attended the event.
In the event, the speaker's KV Sridhar, Ravikanth Bank, Jayant Kshirsagar, Anamika Sirohi enlightened the participants with their knowledge & experience apart from that individuals & organizations were recognized for brilliance on branding & marketing.
The region's top companies & brand marketers redefined how to assemble & prolong great brands amidst rapid cultural & technological change. The event provided elite spectators of senior marketing executives.
Zydus health care won the gold position in the Excellence in branding for the most innovative marketing strategy. Johnson & Johnson won an award in the Excellence in CSR category.
The awards (over 350 shortlisted entries from over 90 organisations) were judged by Sr. Level industry professionals from across the globe. Companies from varied sectors were recognized for their Excellence in Branding, Marketing, Rural Activities & CSR Initiatives. To prominent names in the award winners list were: Outstanding Individual Corporate Leadership: Rana Kapoor, Founder, Managing Director & CEO, Yes Bank & Brajesh Kumar Choudhary, General Manager-CSR & Group CSR Head, Sun Pharmaceutical Industries Ltd. Outstanding Individual Community Hero: Suresh Chukkapalli, Chairman, Phoenix Group. Marketing Leader of The Year for 2018: Nikhil Rastogi, Director Marketing & Digital Business, Citibank India & Rubeena Singh, CEO, iProspect. ACEF Award for Asian Marketing Leadership 2018: Sujan Roy, Head International Business, Passenger Vehicle, Tata Motors, Navin Thakur, Head Marketing, Vascon Engineers Ltd., Karan Kumar, Head of Brand & Marketing Strategy, Fabindia Overseas Private Limited. Most Admired Business Leader 2018: Samrat Gupta – CEO – Tata Motors Finance & Amit Saxena, CEO & MD, Unimoni Financial Services Ltd. Excellence in Business Development: Umesh N. Jhawar, VP – Strategy & IR, Arihant Superstructures Ltd. Most Admired Brand Manager 2018 (Joint Winners): Abhijan Roy, Brand Manager. Emami Navratna Oil & Mandeep Singh Gulati, Deputy VP-Marketing, Aegon Life Insurance Company Limited, Young Entrepreneur of the Year 2018: Arvind Jain, Netbiz. Young Marketing Leader of the Year 2018: Siddharth Bhatia, Chief Marketing Officer, Radius Developers; Neha Gupta De, Hil Limited: Rishi Baruah, Director, Pratidin Group. Most Admired Brand of the Year: Reliance Digital. Marketing Team of the Year: Motilal Oswal Financial Services Ltd. Marketing Effective Agency of the Year: THINK XQ. Ambient Marketing Agency of the Year: Khushi Advertising. Most Admired Upcoming Agency of the Year: FreshBox Media Pvt. Ltd.
The forum helped the business with generating brand reorganization, generate sales growth, boost employee moral & obtain 3rd party endorsement.
The event was attended by the CMO's, VPs of the marketing, brand & product managers, advertising agencies, innovative brand engagement practitioners, consumer insight professionals, researches, agencies & also people related to the industry.
The main magnetism of the event structured this year was the introduction of the new categories in the award ceremony i.e. the category for Sr. level professionals & Organisation in branding & marketing categories.
This affair helped the professionals to grow & discover solutions from the information shared by the expertise. It updated them on the current topics & the recent business methods & tools. The participants also got a brief of new trends, best practices & case studies so that they can get a clear picture of practices followed in the industry.
The prominent thing that the participants learn was about their clientele & the tactic to engage with them.
Founded in 2012-2013, the ACEF program is organized by a team of professionals from India, Srilanka & UAE and is guided by the Advisory Members from Branding, Marketing & Creative Agencies based in India, US, Australia, Singapore, UAE & Srilanka.
Their programs are focused on Customer Engagement Activities, Branding, Marketing, CSR, Rural Marketing, Properties (Hospitality & Real Estate), HR and are planned for India, Srilanka, GCC Continent & Asia Pacific Regions.
In April 2019, ACEF is coming up with Forum & Awards for AI (Artificial Intelligence) for Enterprises & Global Customer Engagement Awards.