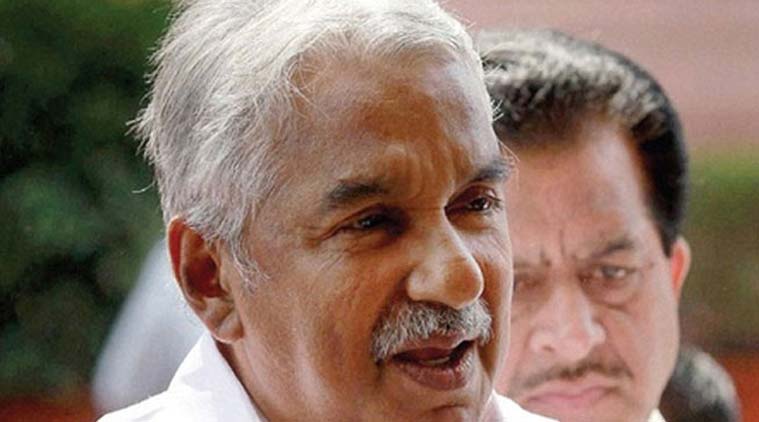 Thiruvananthapuram: A bribe of Rs. 1.1 crore was paid to the personal staff of Chief Minister Oommen Chandy for the politician, testified a woman accused, along with her partner, of engineering Kerala's "solar scam."
Saritha Nair, who was arrested for the swindle in 2013 and then granted bail, made her disclosure today before a retired high court judge appointed to investigate the solar scam, which has pummelled the government ahead of state elections this year.
Nair said today that the Chief Minister's staff sought a bribe of Rs. seven crore for him, of which she paid Rs. 1.1 crore in cash, a claim Chandy has denounced as baseless.
Nair's allegations come after Chandy, who belongs to the Congress, spent nearly 11 hours being questioned on Monday about his alleged links to the con job, which was centred on industrialists being promised solar panels at cheap rates by Nair and Biju Radhakrishnan, who she was romantically involved with. Radhakrishnan is still in jail for the alleged murder of his wife.
"Saritha Nair could have said all these things several times before the (judicial commission). But she never did that. Suddenly what happened?" asked the Chief Minister, reiterating that he has not committed any wrongdoing. Chandy has revealed that he refused to take a lie detector test on Monday, as requested by a lawyer for Radhakrishnan.
The couple has earlier said that they used Chandy's name and his aides' political connections to land valuable contracts, and that the Chief Minister had promised them a large plot of government land in exchange for 40 per cent of the profits from a clean energy plant they had proposed. Chandy was forced to suspend three aides whose close links to Nair and Radhakrishnan were established.
With assembly elections due in Kerala this year, Chandy is seen as making a strong political statement by deposing; he had requested an early hearing.
(Agencies)