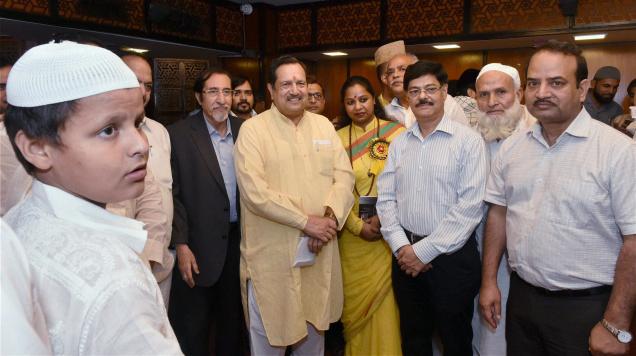 New Delhi: The hardline Rashtriya Swamsevak Sangh (RSS) 'Muslim wing' the 'Muslim Rashtriya Manch' held an iftar gathering Saturday evening in the parliament annexe building.
The RSS has a barely-known wing called Muslim Rashtriya Manch. Its chief patron, Indresh Kumar, said at the gathering that people of one faith should respect other religions and not criticise them.
Kumar quoted from the Quran, the holy book of Muslims, that mutual peace and harmony was the message of god.
Ambassadors of a few countries, including Egypt, and representatives of various Muslim countries attended the event, the organisers said. Union minister Harsh Vardhan was also present.
(Agencies)