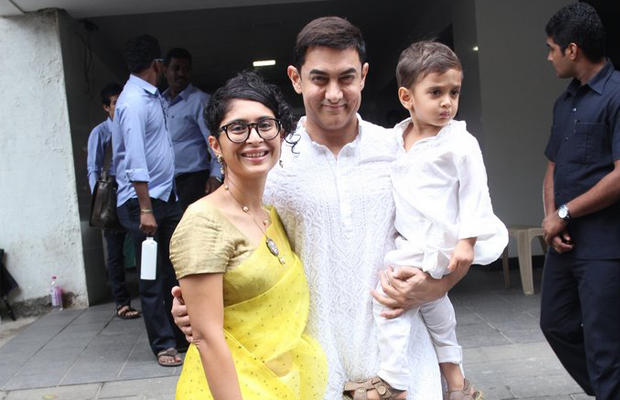 The Holy month of Ramadan is almost nearing its end. And like all other non – filmy Muslims even Bollywood Muslim Celebs celebrate the Holy month of Ramadan with complete reverence. In spite of their heavy duty busy schedules they make it a point to observe their Rozas (fast), offer Namaz (prayer), give alms (khairaat) to the poor & needy, read Koran Sharif (the Holy book), remove Zakaat & Sadka (2.5% of their income) for the poor and then after a month long fasting they gear up to celebrate Eid with complete happiness. Shaheen Raaj recently caught up with a few Bollywood Celebs to get their views on how they celebrate Ramadan and what significance does Ramadan holds for them. Tune in for their ad verbatim comments.
Salman Khan
I would say that Ramadan is the month of bountiful blessings from Allah – The Almighty. It absolves you of all your sins. It makes your heart & soul pure. In the month of Ramadan, Allah – The Most merciful gives us a chance to be a good human being. Observing all the rituals of Ramadan is a must, but that doesn't mean you should commit sins all the year round. Eid al-Fitr is the culmination of the month long fasting and celebration time with all your near & dear ones. I also celebrate it with my fans by giving them the gift of one movie release coinciding with every Ramadan. This year it will be 'Bajrangi Bhaijaan'. So enjoy the festival of Ramadan.
Sana Khan
It's the best month for me as I fast for 30 days and do my 5 times prayer, give Zakat of 2.5% out of my own savings. I am very religious in this month and it's the time we get closest to Allah – The Almighty and ask mercy from him for knowingly or unknowingly committing sins and for all our wrong doings.
Saif Ali Khan
Ramadan is considered as one of the most auspicious & Holy month of the year. In our "nawabi khandaan" Ramadan Eid is celebrated in great style. We abstain from all wrong doings, even otherwise we try to be good all the year round. We try to absorb all the rituals of Ramadan in the best possible way. We also try and see that none of our poor Muslim brethren goes empty handed during this month.
Kareena Kapoor Khan
I am more excited about celebrating Ramadan. Earlier on I used to celebrate Ramadan with most of my Muslim friends and now that I am married into the Khan family I try to follow whatever they do, but of course it will take some more time for me to adjust in Saif's family as far as the Holy month of Ramadan is concerned.
Shahrukh Khan
For me the Holy month of Ramadan holds a very important significance. As this is the month when one can ask Allah Miyan for retribution of all our sins. Besides one can also observe all the rituals with a clean & pure heart. And most of all one can take care of the poor & the needy as per the best of one's own capacity.
Aamir Khan
Of course one's own religion should be closest to one's heart. Following all the rituals should be the first priority in one's life. Wishing good of humanity should also be considered as a top priority. And of course Eid is the celebration time after the end of the month long fasting.
Emraan Hashmi
I consider Ramadan as a very devout & a very pious month. Maybe due to time constraints and certain unavoidable circumstances I may sometimes lapse in my religious duties. But I try my level best to observe all the rituals of the Holy month of Ramadan.
Arbaaz Ali Khan
Since childhood I have been brought by my parents (Salim Khan – Honey irani) as a devout & pious kid in a very religious atmosphere. So much so that our entire khandaan was known as a very, very conservative & orthodox Muslim family. In fact the daily routine of all 3 of us that is myself, bade bhaijaan Salman & Sohail was to offer our regular 5 times 'Namaaz'. After the 'fazar namaaz' we were all taken by our servants to the madarsa to learn to read & recite 'Kalaame Paak' the Holy book of every Muslim. Besides we were all also taught to be good human beings by being kind to all and more especially to our servants who were always addressed as bade miyan or with their individual names with great respect & courtesy. Even in the Holy month of Ramadan everything like the 'Saheri', the 'Iftar', the 5 times 'Namaaz' including the 'Taravi Namaaz' was seriously & strictly observed as per the perfect islamic tenets & principles. That apart the day my maulana had explained to me about the 'Zakaat' & the 'Fitra' I used to do it with my own hard earned pocket money which my father used to give me only after I had done certain work of his. And even now as far as I am concerned I observe the holy month of Ramadan with the same zest & the same fervour.
Nafe Ali
I wish that our life itself was like 'Ramzaan' and our death was like Eid. I wish that the month of Ramadan proves mubarak to all and Eid becomes very special for them. Ramadan is the only month "jab hum Allah Taalah ko mana sakte hain" as during this period he is closest to all his bandas (Disciple). Besides I wish everyone a happy Eid. Mashaallah after fasting for one whole month celebrating 'Ramadan, Eid has its own charming fun.
Arshad Warsi
To be very honest the real time and fun to observe the fast and more especially to celebrate Ramadan Eid is when you are a small child. I would like to recount my first 'Roza' incident. So it was time to keep my 1st 'Roza'. The entire Warsi khandaan had turned up for the 'Saheri' session. You bet I enjoyed hogging all the delicacies especially prepared for me or so they made me believe it. Any way it was a hot summer month and the heat was really getting me. I was hell bent on popping something in my mouth. The whole khandaan was standing guard to prevent me from doing so. Finally before the 'Iftar' time I managed to escape, went to a shop bought a chocolate and was about to gobble it when I saw a whole army of the Warsi khandaan chasing me all over the 'naakhuda' mohalla the place where we were staying in then. People were shocked at this whole draamebaazi but then my family members saw to it that I observed my complete 'Roza'.
Javed Jaffri
No matter what people think but I am proud to be a Muslim belonging to the 'Shia' community. And I strictly follow all the religious rituals as per the way my dad and my dada par dada "aur phir unke bhi dada aur par dada follow karte aa rahe hain aur ab zaahir hai ki us paanchvin peedi ko yeh majhabi hidayaten 'Allah' ki wahi ke roop mein aur Huzoor Sallalahussalam (Prophet Mohammed S.A.W May peace be upon him} ke jariye 'Koran Sharif' se mili hogi". No this is no laughing matter as my entire Jafri khandaan is known for its mock fights regarding this issue. But all these fights used to take place in each individual members of the family in his infancy stage.
Shabana Azmi
You see like a true blue Muslim I have "Khuda ka khauf" in my heart. And I will never betray my 'Allah Miyan'. So it's but natural that I will always be true to my faith & to my religion. No doubt I offer my 'Namaaz', observe my 'Roza', take care of my 'Zakaat' & 'Fitra'. A real Muslim will never avoid the 5 basic principles of Islam. And in this regard my entire Kaifi family & myself included have never neglected our religious duties right since our Azamgarh days. No matter whether it is the month of Ramzaan or not."
Zayed Khan
Right since childhood my parents had inculcated the finest traditions of Islam which were deeply ingrained in me. So at that stage of life I was a very pious, a devout Muslim. I used to regularly read the 'Koran Sharif', offer my 'Namaaz', keep my 'Rozas'. But of course at that point of time I didn't know much about the 'Zakaat', the 'Fitra', the 'Hajj' & the 'Umra'. Yet the one thing that really comes to my mind is that during the month of Ramzan I used to get good pocket money which I would spend on the street urchins by arranging for their 'iftari' in the park near my house. Of course at that point of time I also did not discourage the Hindu kids too, to join us in our very own chhotasa 'iftar' party. This was started by me when I think I was just in my 5th standard. And then from the next year I also started sneaking out of my house during 'Saheri' time. As I used to think that "agar un bachon ko main 'Roza' khulwata hoon to unko 'Saheri' karane ka farz bhi mera hi banta hai".
Shahid Kapoor
Before I speak about my way of observing the Holy month of Ramzaan I would like to state that in my childhood when my mom & the maulavi (Priest), who used to come every day to teach me to read & recite 'The Koran', failed to do so I was myself deeply troubled as to why I could not pick up the flow of at least reading the Arabic & the Urdu language? But try as I might I too failed. Even my friends were fed up of me when I used pester them to teach me to read 'The Koran'. Finally I spoke to my 'Allah' directly through my 'Duas' (Prayers) at night, tendered my apology and from next day onwards I started reading & reciting 'The Koran' in English language. It really helped me a lot. And now I am proud to admit that I know all the most important 'Suras' & 'Aayats' (Koranic Verses) by heart. Then I also learnt to say my 'Namaaz' (Prayers) in the same way. Coming to this month of the Holy Ramzan, I am not allowing myself to neglect my religious duties & responsibilities. I don't find it difficult at all to observe all my 5 times 'Farz Namaaz' (a prayer which a Muslim person should obey). I am also keeping all my fasts, 'Allamhodolillah' (God Bless) till today I have not missed a single fast. That apart since my mom has left (She got married again) us I am also looking after my younger brother Sameer. Yeah! He is a bit lazy so I have to literally be after him. But this has also enlightened me with the fact that religion should always be practiced out of one's own choice and never be forced upon anyone.