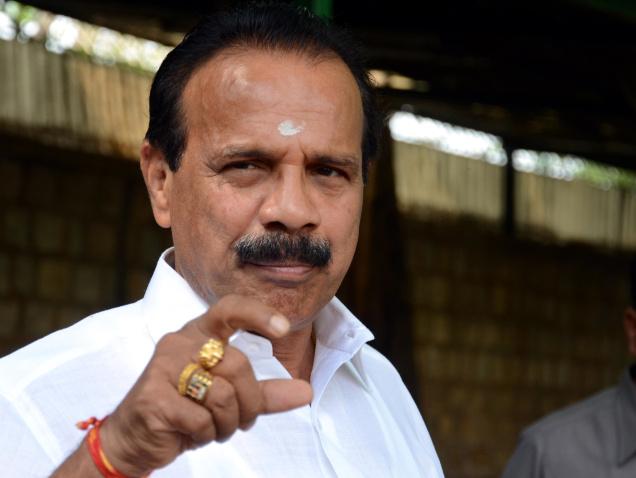 New Delhi: Union Law Minister DV Sadananda Gowda on Tuesday apparently termed Vyapam scam a "silly issue" and slammed the Opposition parties for make it an issue and demanding answer from the Prime Minister.
The shocking statement was given by Mr Gowda in response to the Opposition's continuous demand that Mr Modi should break his silence on India's worst ever recruitment scam, which has not only claimed the dozens of lives but also murdered the dreams of a complete generation of youth.
"The state has initiated probe. The deaths are a matter of concern, but law and order is state subject. See, the Prime Minister need not answer on silly issues," Mr Gowda said.
"The concerned ministers and party president have answered. For each silly issue asking the Prime Minister to answer is not fair," he added.
The central government had on Monday rejected calls for a CBI probe into this mega scam involving several prominent BJP politicians, bureaucrats and other influential persons.
The Congress, the AAP and the CPI-M, meanwhile, stepped up attacks on the central and Madhya Pradesh governments over the rising number of deaths in the recruitment scandal.
They demanded a CBI probe, but union Home Minister Rajnath Singh said there was no need for a CBI inquiry as the Special Investigation Team probing the scam reported to the Madhya Pradesh High Court, and not the state government.
Meanwhile, the Supreme Court on Tuesday agreed to hear on July 9 a petition filed by senior Congress leader Digvijay Singh seeking a court-monitored CBI probe into Madhya Pradesh's multi-crore Vyapam scam, in which more than two dozen accused and witnesses have died under mysterious circumstances.
Singh had earlier alleged complicity of Chief Minister Shivraj Singh Chouhan in the MPPEB scam.
More than 40 people associated with the admission and recruitment racket in Vyapam have died since 2013 — either in mysterious circumstances or have committed suicide.
(Agencies)