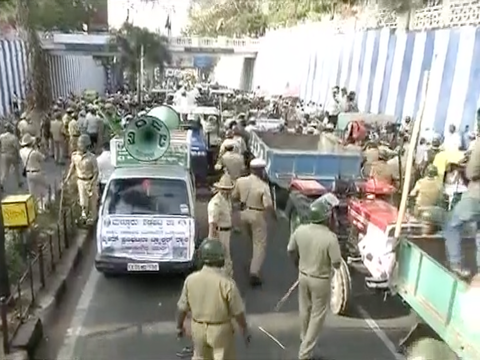 Bengaluru: Traffic movement on the busy Kempegowda International Airport Road had come to stand still when thousands of farmers driving tractors marched into the city to lay siege to the Vidhana Soudha, demanding permanent water solution for Kolar and Chickballapur districts.
Although the situation is under control now, earlier, farmers got agitated when the police tried to barricade their entry into the city. The police also lathi-charged to disperse the agitating farmers after the latter tried to break the barricades.
The police agreed to their demands and allowed them to park their tractors at Palace Grounds. The protestors, then, marched to Freedom Park.
(Agencies)