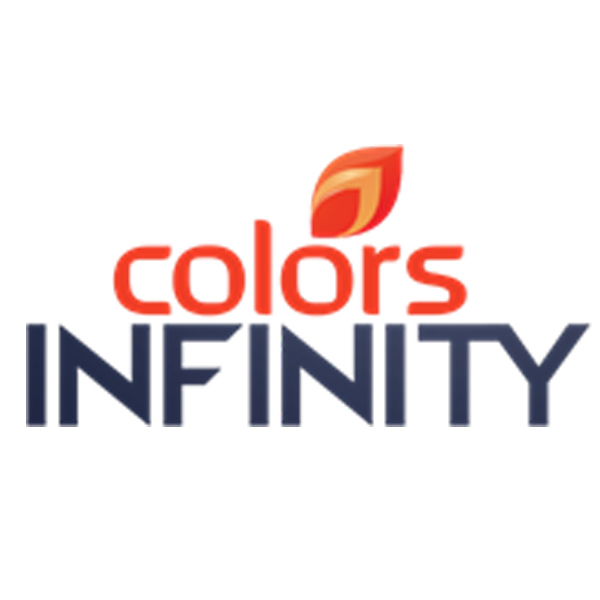 Colors Infinity Brings New Seasons
Colors Infinity is all set to premiere the latest seasons of 2 of the most critically acclaimed TV shows of recent times. After the gripping season finale, the channel is all set to showcase Season 3 of Better Call Saul along with the latest Season of Fargo, adding to the library of Instant Premieres.
The 2nd season of Better Call Saul allowed fans into a new world of complexity by deepening one of the shows pivotal relationships. Colors Infinity lawyers up this Apr to showcase Season 3, as it kicks off with Jimmy & Kim dealing with Chuck & the fallout of their Mesa Verde scheme. The all new season is set to premiere within 12 hours of its US premiere.
Keshet Asia establishes office In India
Keshet Asia, the Hong Kong – based subsidiary of Keshet International (KI), has expanded its footprint in India with 2 major hires & establishing an office in Mumbai.
Arpit Agarwal will lead the Indian operation on the ground as director, India & SAARC (South Asian Association for Regional Cooperation) reporting to Gary Pudney, head of Asia. Mihir Karlekar joins Arpit Agarwal as the senior sales manager, India & SAARC.
Together, they will seek to increase the volume of KI's scripted & non – scripted formats being adapted for the Indian audiences, and uncover local IP for international distribution. They will also co -develop with Indian creators and begin to lay the foundations for an eventual local production business.
Arre Appoints Viacom18's Jaideep Singh As Director
Entertainment business veteran & former Viacom18 Integrated Network Solutions head, Jaideep Singh has been roped in by Arré as a director on its management team. Jaideep Singh will guide the platform's monetisation drive / strategy, launch Arré's music vertical & contribute his experience towards expanding other content verticals as well. He will be working closely with founders B. Saikumar, Ajay Chacko & Ray C as Arré expands its content footprint as India's fastest growing original content brand on digital. Arré has built a distinct voice by its unique take on culture & society using stories, doodles & audio besides video. It is one of the country's fastest growing digital brands on social media besides being widely distributed across a range of domestic & international platforms like SonyLIV, YuppTV, Vodafone Play, Ola Prime Play, TF1 Xtra (OTT Network in France) et al. in addition to its own website & apps on IOS & Android.
Fox Asia Appoints Mike Rich as EVP
Fox Networks Group (FNG) Asia has named media the industry veteran Mike Rich as the executive vice president, advertising sales & content partnerships for Asia Pacific and the Middle East. The company also announced that Simeon Dawes, who has been keen to focus full – time on his other business interest, will leave the group by the end of Apr, 2017. In this enhanced role, Mike Rich will lead teams across the region to identify new revenue streams for FNG Asia and its content partners, and to further strengthen FNG's position as a leader in advertising innovation. He will report to Fox Network Groups Asia president Zubin Gandevia.
Rich has more than 25 years of media & marketing experience in agency & client roles, and he brings to FNG Asia a keen understanding of the content & media industry across the US, Europe & Asia. He most recently served as Global President of Publicis Media's Content Ventures division. Prior to that, he was CEO of GroupM Asia's content business. Rich has also consulted for a multitude of major rights owners.
Zindagi All Set To Introduce Season 2
After the successful 1st ever season of Kuzey Guney, the channel is all set to introduce Kuzey Guney – Season 2 by popular demand. The 1st ever season of the Turkish show aired on Zindagi, the Premium Hindi Entertainment Channel has resonated well and won the hearts of the audiences. Kuzey Guney – the story of 2 radically opposite brothers had a huge fan following and was admired by fans for its engaging story. The previous season of the show ended with Ferhat plotting against Kuzey and later, killing his best friend Ali. The death game played by Ferhat affects Kuzey, Cemre & Zeynep so much that they are still reeling from its consequence. Shattered & broken by the incident, Kuzey sets out on a mission to seek revenge for the death of his friend. To safeguard his loved ones, he moves away from them.
Shakti Bags 5 Awards
Colors celebrated the 5th Colors Golden Petal Awards in a star – studded event. As the entire Colors family came together to toast the best performers, the power was put in the hands of the viewers to select their all – round favorites. The show on a transgender's struggle for her identity, Shakti…..Astitva Ke Ehsaas Kii bagged 5 awards at the 5th Colors Golden Petal Awards. Viewers will get a chance to witness the magnificence of the 5th Colors Golden Petal Awards on Colors Channel on 29th Apr. 2017.
Subhash Chandra Hails GST
Essel Group chairman & Rajya Sabha MP Dr. Subhash Chandra has welcomed the GST Bill while addressing the Upper House of the Parliament for the 1st time ever. Dr. Subhash Chandra is an independent RS member from Haryana. ZEE, as a brand today, has achieved a global recognition, reaching over a billion viewers in 171 countries. A compilation of his tweets on GST:Today, I gave my maiden speech in Rajya Sabha and participated in the GST Bill debate. I congratulate the Government, Prime Minister Shri @narendramodi ji & FM Shri @arunjaitley ji for bringing this historic GST bill. Since independence we've been hearing from almost everyone that we need to work for welfare of common man & uplift the poor class, he said.
DD Ad Budget Crosses Rs 33 million
Doordarshan has released an additional Rs 216,000 for advertising & publicity taking the total revised estimate to Rs 33.796 million, just as the financial year 2016 -2017 coming to a close. In an order of 30th Mar, 2017, DD Directorate General approved the release of Rs 38.8 million for 71 units against a total demand of over Rs 57.6 million. Intially allocated Rs 47.58 million for the year for advertising & publicity, the field unit had surrendered a sum of Rs 14 million earlier. However, the additional sum was given to meet exigency expenses. The amount was given against the non – plan & Internal & Extra – budgetary Resources of Prasar Bharati. Earlier, stressing that revenue generation is not the main objective of Prasar Bharati, the Parliament was told that the pubcaster is generating its revenue through Internal Extra Budgetary Resources (IEBR) to meet its operating expenses.
DD Agriculture Programmes Get Additional Budget
Just before the financial year 2016 – 2017 came to a close, the Central Production Centre of Doordarshan has been allocated an additional sum of Rs 1.9 million in a modified budget for production of agriculture programmes. The CPC, which produces programmes for DD Kisan apart from DD National, had given a budget of Rs 5.2 million at the beginning of the year. Thus, the total budget for 2016 – 2017 has risen to Rs 7.1 million. The directive was given by the Directorate General of DD after a letter was received in this connection on 28th Mar, 2017. The additional allocation has been given under Broadcasting Mode under the scheme "Mass Media Support to Agriculture Extension" assisted by other Ministries.
Earlier, in Dec, 2016, Doordarshan News & 30 regional news units (RNU) were allocated an additional Rs 100.8 million for the current year, taking the total allocation to about Rs 474 million for expenses that include payment to stringers & to the news agencies — United News of India & Press Trust of India.
&TV Ropes In Suniel Shetty
Known for its distinctive reality formats like The Voice India, So You Think You Can Dance, India Poochega Sabse Shaana Kaun & Killer Karaoke, &TV is all set out to launch a one – of – its – kind reality series – India's Asli Champion…..Hai Dum!!! Produced by Colosceum Media Pvt Ltd, the show is slated to premiere soon on &TV. The show is the ultimate test of physical & mental endurance where contestants from different walks of life will compete for the glorious title of being India's Asli Champion. The channel has roped in India's iconic action hero Suniel Shetty to take on the mantle as a host for the series!!! India's Asli Champion….. Hai Dum!!! will see contestants performing tasks designed to judge not just their physical fitness but also their grit & determination.