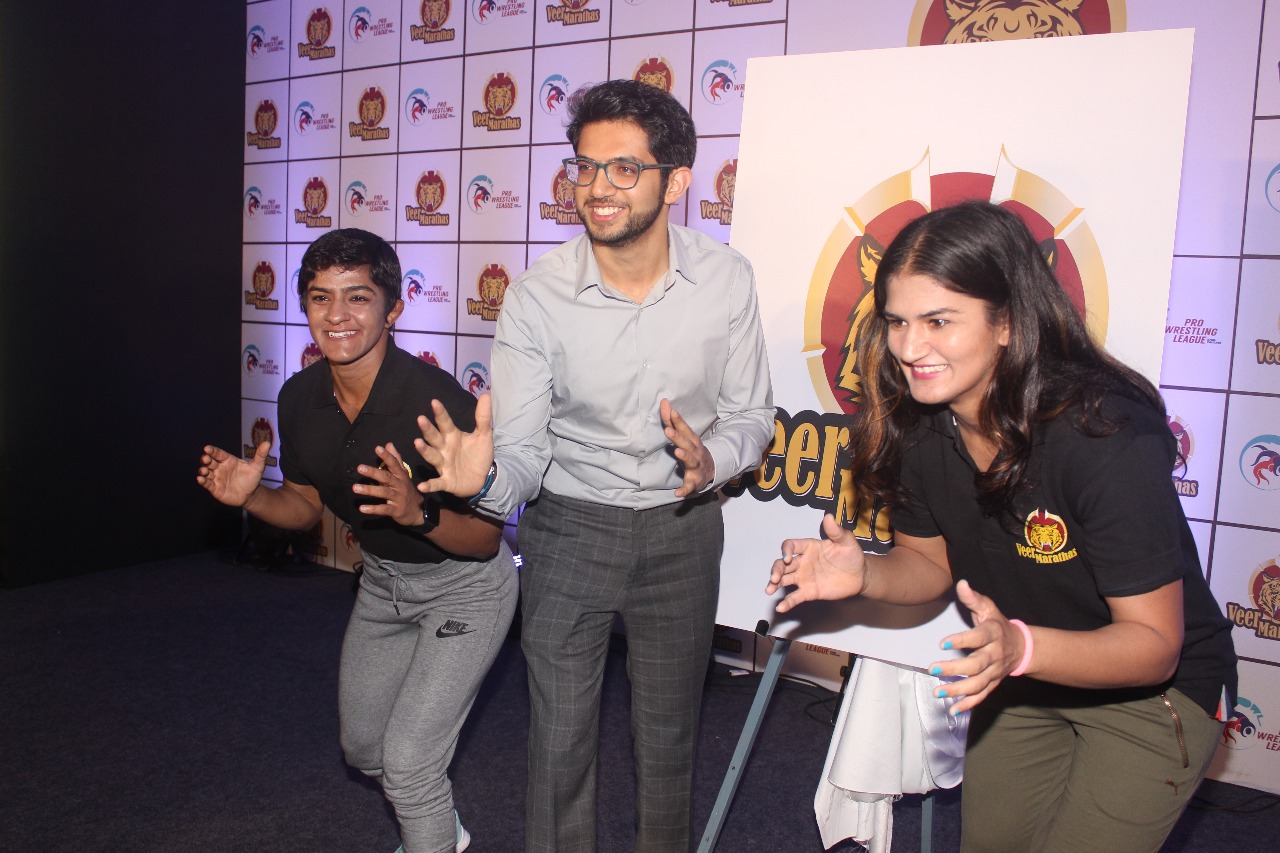 At a glittering event held at south Mumbai hotel Aditya Thackeray launched the logo & the theme track of Veer Marathas. This is the team of wrestlers and formed for Pro Wrestling League in which 6 franchisee teams are participating.
Speaking on this occasion Aditya Thackerey averred, "wrestling is a very old sport in Maharashtra. The country's 1st ever Olympian medalist in wrestling was from Maharashtra. This sport is a part of the glorious tradition of Maharashtra and the name of this team reminds one of the spirit of Maharashtra. The logo of the team has a tiger in it and our party logo too has a tiger. Seeing this I am sure this team will emerge a winner in our arena. With the arrival of franchisee sports in India it is a good sign for sports persons. Indian Premier League (IPL) gave many players to Indian cricket team so will Pro Wrestling League too provide .a platform to the budding wrestlers".
The wrestling of this particular league starts from 9th Jan, 2018 at Delhi and the wrestlers of the Veer Marathas were also present at this event of launching. Sarvan (57 kg), Amit Dhankar (65 kg), Praveen Rana (74 kg), Ritu Phogat (50 kg) & Ritu Malik (62 kg) were present and all were very happy hearing the cheering words from from none other than Aditya Thackeray himself.
Ranjeet Saxena, one of the owners of this team informed the gathering that Dronacharya Awardee Mahavir Rana is the coach of the team and expressed hope that this team will perform superbly in the tournament.