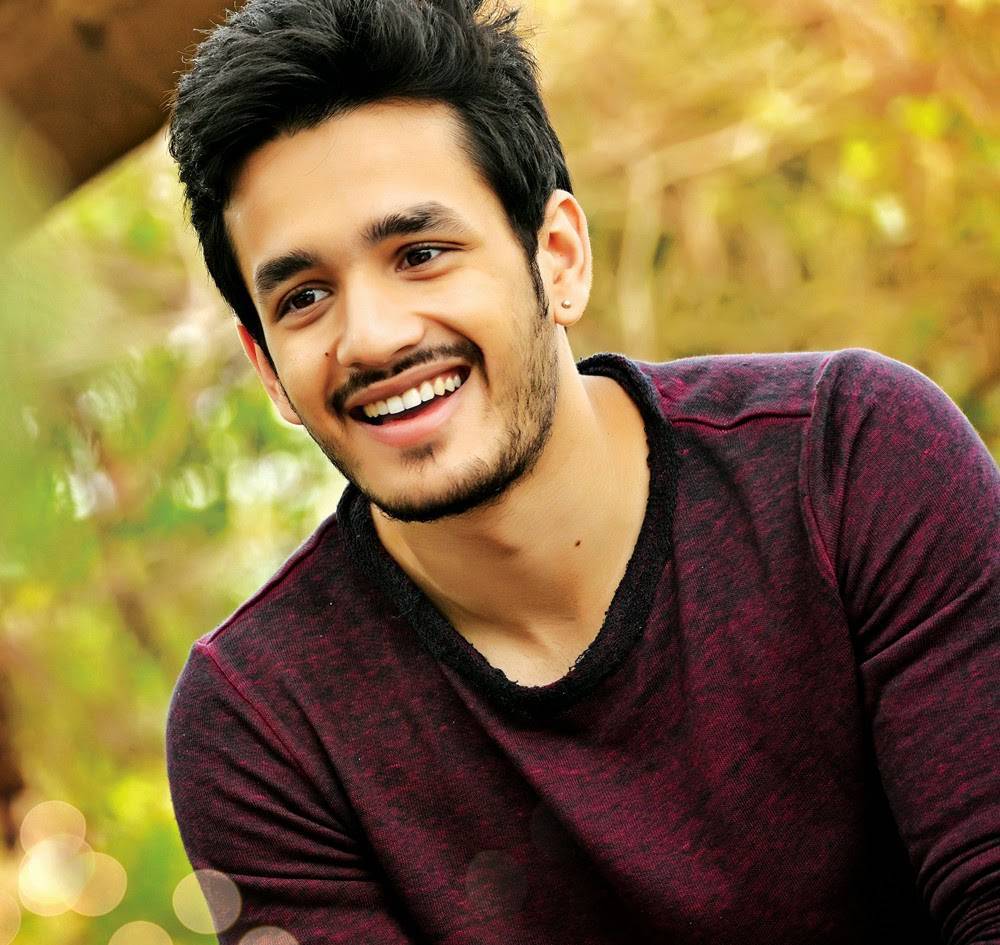 In a recent turn of events Akhil Akkineni got a rude shock that too out of the blue. So in a rude shock to Akhil Akkineni & his father Nagarjuna, the teaser of Hello was removed from Annapurna Studios Youtube channel. Youtube India has deactivated the teaser that too after it got millions of views & likes. The reason being cited is that the team has used music from the stock files that is easily available on the internet for a price. Although the movie has music by Anup Rubens, the team used the music from the stock files instead of the original composition. Hence, Youtube removed the teaser. Now Annapurna Studios has to pay the money to the original music firm for licensing or upload new file with original background score composed by Anup Rubens. This is huge jolt to this team. Somehow, this film of Akhil Akkineni has been facing one problem or the other right from the beginning.
FIR Registered Against Fahadh Faasil
An FIR was recently registered against actors like Fahadh Faasil & Amala Paul too. Reportedly, cases have been registered against actors Fahadh Faasil & Amala Paul for allegedly registering their luxury cars in Pondicherry to evade hefty taxes. The actors have registered the cars in Pondicherry giving fake address proofs. A case has been registered against the car showrooms as well as small screen's channel. The Motor Vehicles Department had conducted an enquiry following an investigative report aired by a news channel. Fahadh Faasil had re – registered his car under Kerala registration following the outbreak of the controversy. Amala Paul's Facebook posts too on the issue had attracted public attention.
Nandmuri Balakrishna's NTR Biopic Hits A Roadblock
NTR's biopic has now taken a backseat. The much – hyped biopic on the late NT Rama Rao is said to have hit a roadblock. With many makers announcing similar biopics on NTR, Nandamuri Balakrishna & his team have got irritated. He planned to launch the biopic of NTR on his father's death anniversary on 18th Jan, 2018 but now he is said to have postponed it. If his plan works out, the film may only be launched on 28th May, 2018, on NT Rama Rao's birth anniversary. Director Teja, who was given the reins to direct this biopic, will now be completing his other movie with Venkatesh in the meantime. The much – talked about biopic will star Nandamuri Balakrishna in his father's shoes. He will also be producing the film along with 2 other producers. But, he has stopped all the pre -production work at this moment.
Nagarjuna Gives A Cinematic Shock
Nagarjuna has recently given a cinematic shock to the corporate guys. The pre – release business of Hello is in full swing. Nagarjuna is negotiating for the digital, OTT & satellite rights with varied players in the market. These players were shocked when they heard the price quoted by Nagarjuna, who is said to be asking for the rates equal to that of a Ram Charan or NTR film. When shocked market players asked for the reasoning for hefty price, he told them that they were re – launching Akhil Akkineni with the film and that people would evince interest as they were branding it as Akhil Akkineni's "True First Film". However, the buyers are said to be not impressed with this reasoning. The corporate guys are smarter than filmwallahs and so the OTT & satellite rights are yet to be sold. On the other hand, the film is doing impressive pre – release business in domestic distribution market. Hello is being directed by Vikram Kumar & Nagarjuna is producing it on the Annapurna Studios banner. The film is all set for release on 22nd Dec, 2017.
Nara Rohith's Biggest Folly
Of late Nara Rohith has committed the biggest folly of his life & career. Nara Rohith's attempt to do one film in the mass genre has backfired badly. Irrespective of not delivering big hits, Nara Rohith won good will and is seen as an actor who has been backing new kind of stories. In the past Nara Rohith has given content rich movies like Rowdy Fellow, Pratinidhi, Appatlo Okadundevadu, Jyo Achyuthananda, etc. Thanks to them, he had good following amongst the niche audiences. He was not satisfied with this and tried to reach out to the larger audiences and tried doing a pucca mass entertainer. Although his intention was right, his choice of subject which was beaten to death was totally wrong. Which is why, his latest release Balakrishnudu tanked miserably at the Box – Office turnstiles. The film is amongst the major duds this year. Trade experts and filmmakers opine that Nara Rohith should take a break and think afresh to get a big hit. He should do films that are content rich which can be watched by larger audiences too. If he continues to select Balakrishnudu kind of subjects, he will soon fall in the category of Manchu Manoj or Gopichand. It is wake up time Boss!.
Sai Dharam Tej's Desperate Attempt
As a last resort Sai Dharam Teja is making a desperate attempt. Sai Dharam Teja is attempting every trick in the world to create a buzz around his upcoming film Jawaan, from doing programmes with police officers, to playing cricket in the office of a radio channel. He is not saying no to any crazy idea that media outlets are proposing. And it's all for the sake of promotion. After the massive success of Supreme, Sai Dharam Teja started throwing starry tantrums that kept many of his former journalist friends at bay. But destiny had other plans. Soon after he thought he had arrived as a star, his movies started flopping. The nephew of megastar Chiranjeevi is back to prove his mettle again. Although Jawaan was plagued with many rumors, the recent theatrical trailer offset all the bad talk. The trailer has generated good interest. Thanks to it, he increased promotions and started saying yes to any programme idea as he now needs a hit by hook or by crook. Sai Dharam Teja is also saying that he is single and that he doesn't have any romantic links with any heroine to create a good boy image. Nevertheless earlier, he was linked with actress Regina Cassandra.
Sharwanand's Three Colors
Sharwanand, the dashing and debonair Telugu hunk, has recently shown his three shades of colors. Young Sharwanand is going unstoppable with the superb script, story selection and became one of the most reliable heroes in the Southern film industry. Meanwhile, he has two diverse projects on hand. One is a pure love story with Hanu Raghavapudi launched recently which will begin the shoot from Jan, 2018 while the above look is for Sudheer Varma's action thriller to kick start in Dec, 2017 mid. This is a dual shaded role, one with thick beard & the second will be a complete contrast as Sudheer Verma designed a complete transformation in Sharwanand's look and body language. So, the young hero will manage three looks for two films to progress simultaneously.
Amala Paul's New Look Sets The Temperature Soaring
Amala Paul's new look sets the temperature soaring. Amala Paul's look from her upcoming film has set the temperature soaring. Amala Paul is surprised. The reason for this is her pictures from her upcoming film Dongodochadu, where she shows off her navel. Amala Paul is pleasantly surprised that this navel show has set the temperature soaring. "I never thought my navel would create so much buzz around the film. My navel has become a sensation," she told.
Anushka Shetty Displays Her Stamina
Anushka Shetty displays her stamina in a Tamil movie. The proof for Anushka Shetty's stamina in a Tamil movie is evident. As Anushka Shetty's upcoming crime thriller Bhagmathi, the Tamil version's rights were bagged for a whopping Rs. 10 crores. This includes a section of Tamil overseas (Singapore & Malaysia) distribution rights too. It is a huge amount for a lady oriented film. For example Nayanthara's female oriented Tamil films are usually sold for around Rs. 1.5 crores to Rs.2 crores in Telugu. The craze for Bhagmathi proves that Anushka Shetty is the biggest female superstar in the Southern Cinema at the moment. Bhagmathi's Telugu version's business would be around Rs. 30 crores according to trade circles. It will also be released in Malayalam along with the Telugu & the Tamil version. Post "Baahubali", Anushka Shetty's stardom has reached a whole new level & UV Creations is making the most of it. Bhagmathi has been under production for a longtime and the makers are pretty confident about the outcome. It is releasing during Republic Day weekend without clashing with the Sankranthi biggies. It will have a simultaneous release in Telugu & Tamil.
Anu Emmanuel Kickstarts Her Next
Anu Emmanuel recently kick started her next movie. Anu Emmanuel has been away from the Malayalam Cinema after Action Hero Biju, but the actress is showered with a handful of projects in Telugu. After her debut Telugu movie Majnu, which turned out to be a huge hit at the Box – Office turnstiles, the gorgeous actress worked with big shots like Pawan Kalyan & Gopi Chand. And now, the actress is teaming up with Tollywood's sensation Naga Chaitanya. The actor announced it on Facebook and shared the pooja stills of the movie. "Happy to start my next in Telugu," wrote Anu Emmanuel. The makers had announced the title of the film as Sailaja Reddy Alludu. Reportedly, this film could be a comedy which will have the "Baahubali" star Ramya Krishnan playing the role of Naga Chaitanya's mother – in – law.
Kajal Agarwal Bounces Back
Kajal Agarwal recently made a move to bounce back. Film industry is one place where all the actors have a shelf life. Of course, after those years, one could still continue doing films, but the best is long over. So is the case with heroes. In case of top heroes, their shelf life extends between seven to twelve years. Even if they continue doing films after that, the best is already over. And just like the heroes, the heroines too have a shelf life, albeit a shorter one. But one girl who has defied this rule is Kajal Aggarwal. Last year, everyone had predicted the end of her career. Following the release of Sardar Gabbar Singh & Brahmotsavam and her films not working in Tamil & Hindi too, it was thought that she would bid good bye to the film industry. But she said "yes" to Khaidi No 1 opposite Chiranjeevi and lo behold, her career was back on track. And this year also, saw the release of Nene Raju Nene Mantri & Mersal. Also, she is flexible about her remuneration too, depending on the project. So, she is a hit with both the senior & the junior stars. Goes without saying, it is one bounce back that is noteworthy.
Poorna Aka Shamna Kasim Lashes Out
Poorna has recently lashed out at financier Anbu Chezhiyan. Poorna aka Shamna Kasim, who will be seen in a pivotal role in Sasikumar's Kodiveeran recently blasted financier Anbu Chezhiyan on Twitter for threatening Ashok Kumar, the co – producer of the film, who committed suicide recently. "He left this world, the only thing we can do is to give the biggest punishment for that Bast*rd #AnbuCheziyan .. let's hold our hands together for it", posted Poorna aka Shamna Kasim on Twitter. Soon after the sad demise of Ashok Kumar, Poorna aka Shamna Kasim tweeted "Ashok sir….. u are the best always the best…. such a good hearted person I know….. u can't leave us and go.. u are always with us. U are the best person I have ever met …. u are there with us. Chotheirs like #Anbuchezhian should not be there in our cinema". Though her previous tweets on Anbu Chezian were acceptable, netizens say that the actress shouldn't have used unparliamentary words.
Meera Vasudevan Is Very Angry
Meera Vasudevan was very angry recently about JB Junction. The TV show JB Junction that appears on Kairali channel announced about host John Brittas' interview with actor Meera Vasudevan. The promos of the show grabbed great attention and amongst other things, Meera Vasudevan also commented about her intimate scenes with Mohanlal in the much appreciated film, Thanmathra. However, now Meera Vasudevan feels that her interview was misrepresented & some intimate clippings from the film has been added "to make it look sensational". "When I did the show I had very particularly mentioned that I have a small child back home who is watching & judging not only me…" she writes. The channel has reportedly denied the charges.
Nayanthara Fans Crosses One Million Mark
Of late the Nayanthara fan base has already crossed the 1 million mark on Twitter. In fact the star power of Lady Superstar Nayanthara is huge and she is the undisputed queen of hearts. Her recent Aramm was her most defining career choice till date. Her three P's namely perfection, poise & popularity have grown through the years. While many well – known actors are struggling to touch the one million followers on Twitter, a fan page of the reticent and elusive Nayanthara who is officially not on any social media platforms has achieved the magical mark in a royal style. What's more special about this important milestone is that the fan pages of Rajinikanth, Kamal Haasan, Ajith & Vijay are yet to reach the one million mark but Nayanthara fans stay united under the Twitter handle @NayantharaU. Another major reason for the fan page to touch the one million mark is that many celebrities believe that @NayantharaU is the official Twitter handle of the actress. If you look at the tweets of some of the actors & celebrities, they always tag her in this handle and are unaware of the fact that Nayanthara is not on Twitter & her loyal fans handle it. Monikers like Lady Superstar & highest paid actors are well – earned for this ethereal actress.