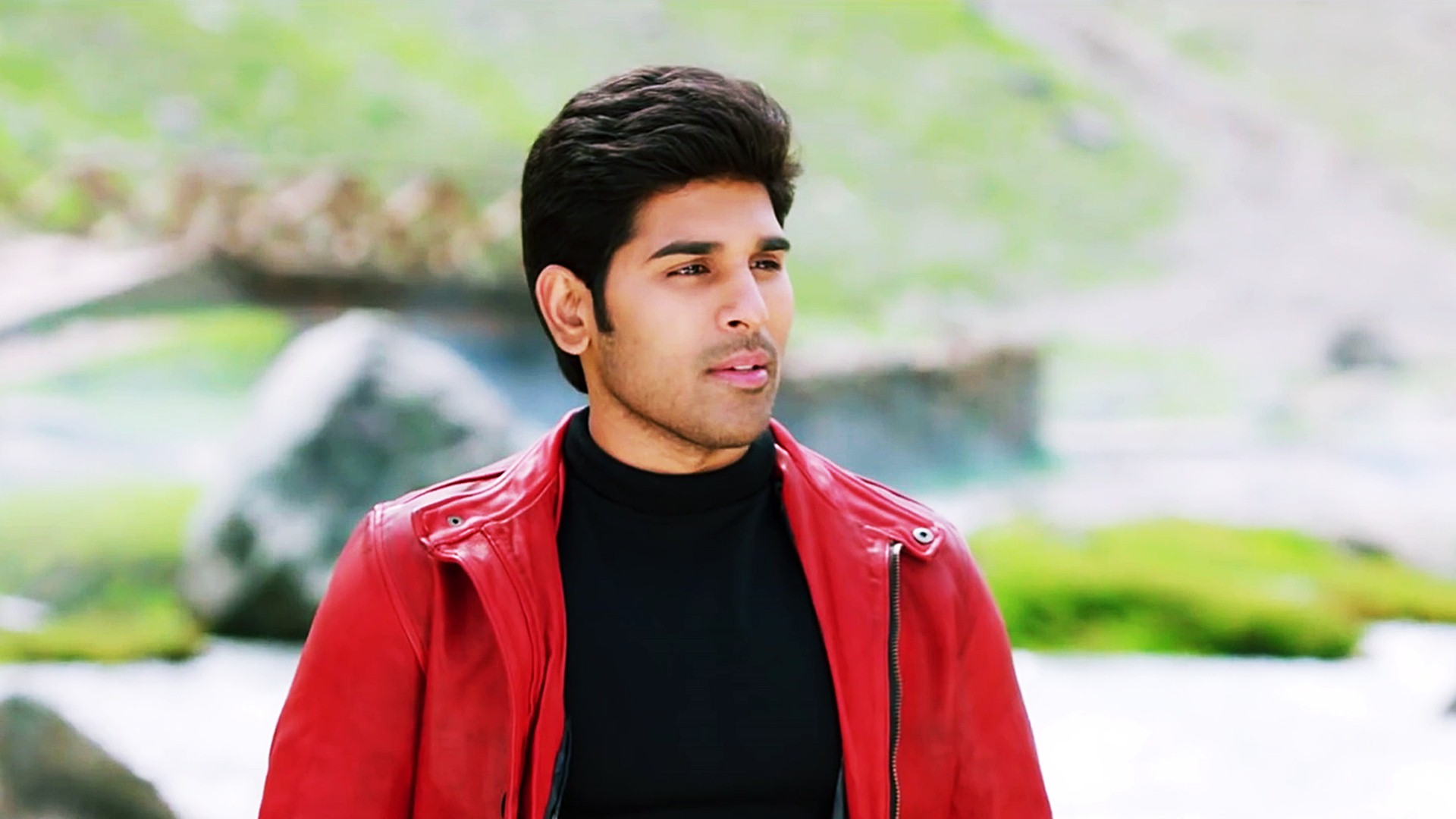 Allu Sirish was surrounded by a lot of rumors but it seems now all the rumors have died down its natural death and post the rumors, Allu Sirish has also calmed down. Allu Sirish had recently done a lot of hungama for his upcoming movie Okka Kshanam when the film's trailer hit the YouTube Channel. He claimed that the thriller will be one – of – a – kind and that it was totally original in terms of concept. Well, many fell for his claims. But it was only a matter of time when trouble began for him. His followers on Twitter started trolling him once it became clear that the film's basic concept was similar to the Korean film Parallel Life. As he was struggling to respond to the allegations, production house AK Entertainments released a trailer of their film 2 Manamiddaram and officially declared that it had bought the remake rights of the Korean movie Parallel Life. Both director VI Anand & Allu Sirish have become silent on this issue and have stopped bombarding the media as well as the audiences with promotional material. It surely looks like they have been impacted by the allegations of copying the Korean film. But one can only figure that out once the film hits the celluloid silver screens.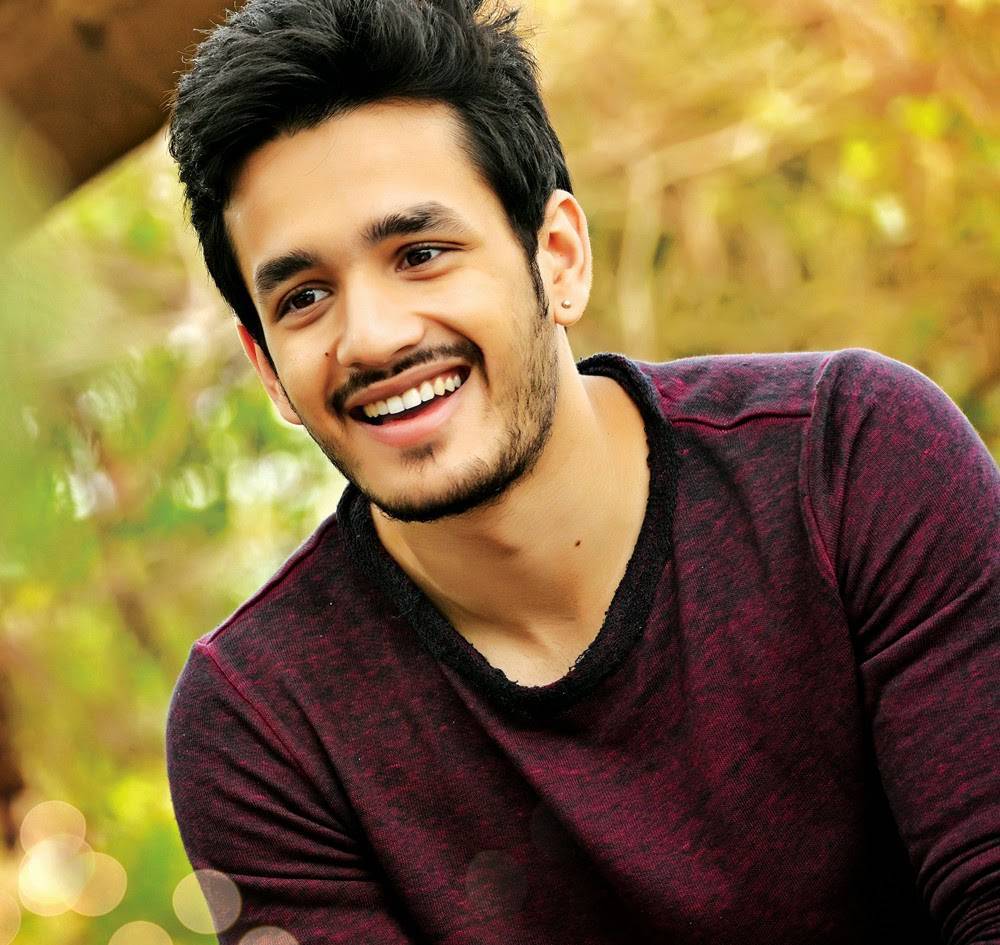 Akhil Akklineni All Set For A Surprise
Akhil Akkineni is all set for a surprise. By now, it is known that Hello is the film made by Annapurna Studios for Akhil Akkineni. The film's producer is Nagarjuna Akkineni & his younger son Akhil Akkineni is playing the lead in the film. But Akhil Akkineni hasn't been paid a penny till now for acting in the film, says Nagarjuna Akkineni. However, there is a catch here. If the film turns out to be a hit, Akhil Akkineni will be getting two crores. Well, he will not receive the amount in cash, but he will get a thoughtful gift from his doting father. Nagarjuna Akkineni is said to be planning to gift, an imported car worth two crore to his son. As of now, both Akhil Akkineni and Nagarjuna Akkineni are totally busy in promoting the film big time.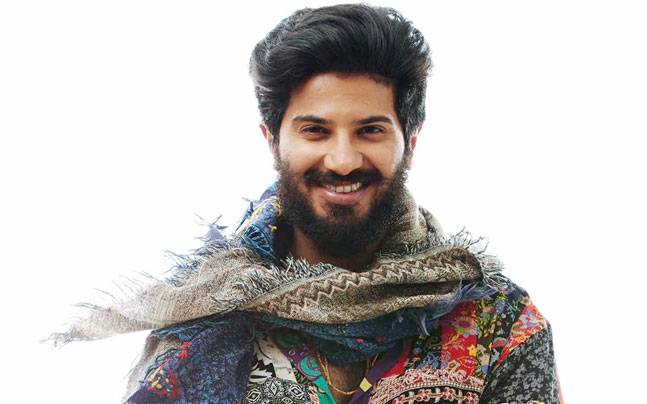 Dulquer Salmaan Not To Star In Lal Jose's Next Movie
Dulquer Salmaan will not star in Lal Jose's next movie. Dulquer Salmaan was supposed to be teaming up with director Lal Jose for an upcoming movie titled Oru Bhayankara Kamukan, the shooting of which has been postponed due to the actor's busy schedule. Now the latest update on this is that Lal Jose is planning to start his next film with multifaceted Sreenivasan. This yet to be titled movie is scripted by Unni R & is produced by Shebin Backer who was supposed to produce Oru Bhayankara Kamukan as well. This upcoming movie is being planned to go on the floors on 25th Jan, 2018. As Sreenivasan & Lal Jose together have delivered several hits, expectation from the upcoming flick is sky high!
Nani Thrashes All The Rumors
Nani is extremely pained with the rumors about his personal life. Nani, who is having the best phase of his career, doesn't seem to be entirely happy. The issue is not with his career. The rising popularity and the success have also brought him some headaches like rumors. Nani is largely a non – controversial star in Tollywood and until recently not much rumors were written about him. "I am aware that being a star we have to face criticism and also have to handle gossip. As long as they criticize or bitch about my movies or performances, my attitude is fine. But the moment they write baseless news about my personal life, it hurts deeply. I went through similar incident recently," Nani averred. He didn't elaborate much but Nani further stated that a website wrote baseless personal gossip that hurt him badly. He requested the media to maintain a dignity while writing such news. "Gossip is fine but not baseless rumors about personal lives," he asserts. Perhaps this is about his linkup with actress Nivetha Thomas.
Ravi Teja Creates Trouble
Ravi Teja has recently caused a rift between his two producers and made them to part ways. It so happened that Venkat Talari & Ram Talluri, the producer's duo that had made Chuttalabbayi together is now going solo. They have given advances to several heroes hoping to start many ventures together. However, they have now parted ways. Still Ram Talluri has stuck to movie production and he has now officially announced a movie with Ravi Teja in the direction of Kalyan Krishna. The two producer friends are now said to have parted ways due to the differences regarding the budget for this Ravi Teja movie. Ravi Teja is taking home ten crores for this film which is too high given his current market value. Venkat Talari is said to have opposed the idea of paying such huge remuneration to Ravi Teja as it would be tough to recover the production cost even if it becomes a hit. Hence, Ram Talluri is producing this as a solo producer after Venkat Talari opted out of the joint production. After modest success of recently released Raja The Great, Ravi Teja feels that he has bounced back in a big way. Hence, he has started quoting ten crores as remuneration.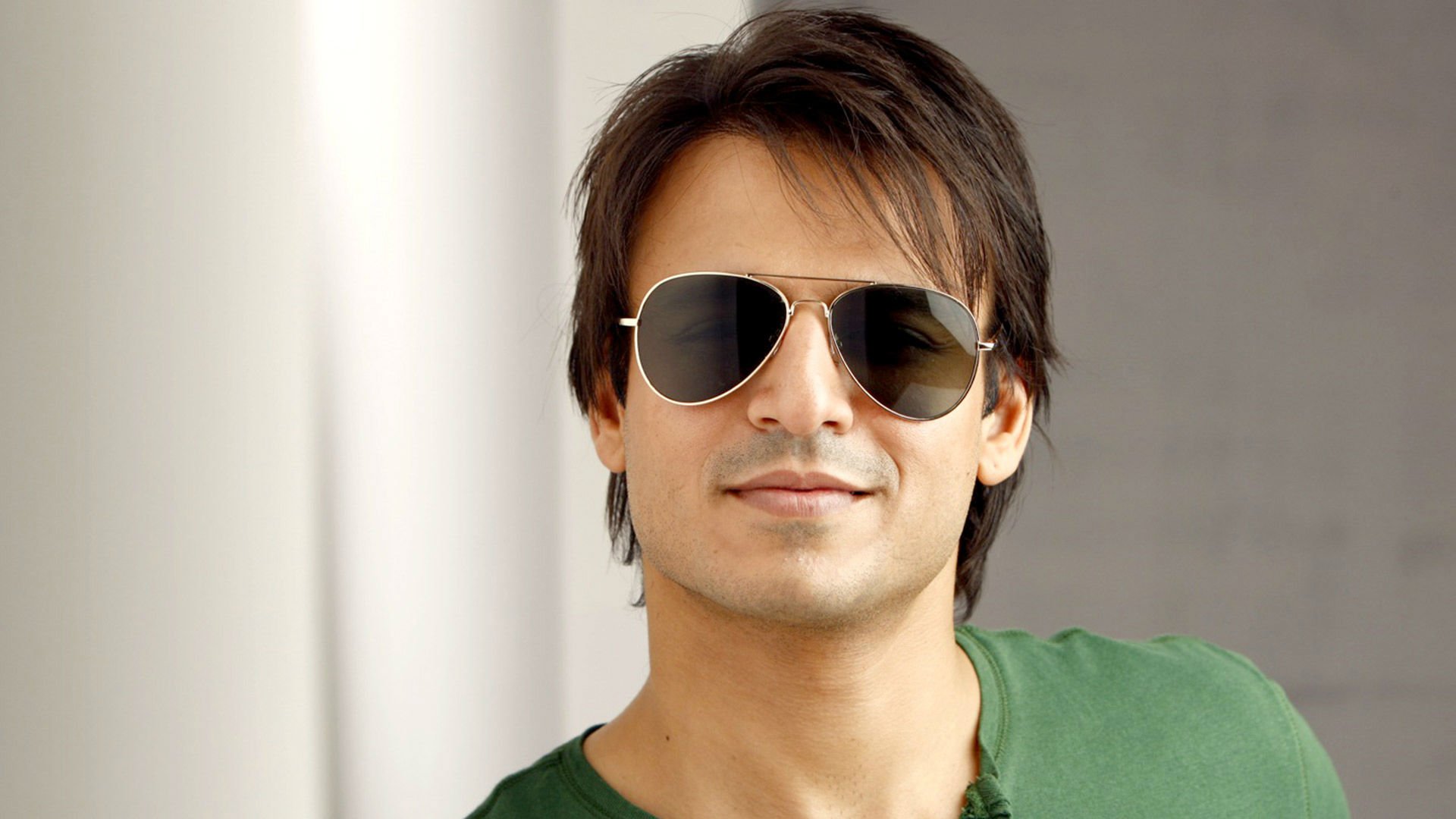 Vivek Oberoi Becomes A Talk Of The Southern Town
Vivek Oberoi, the bollywoodian actor has recently become the talk of the Southern town. He has indeed become a name to be reckoned with in the Southern film industry. Vivek Oberoi seems to have really become a name to reckon with in the Southern film industry. After playing a baddie in Ajith's Vivegam, and signing on a key role in Prabhas' forthcoming Saaho, it looks like the South Indian film industry is embracing him big time. The latest is that the actor is in consideration for a role in Ram Charan's upcoming film with Boyapati Srinu. Close sources informs, "It will be a very crucial role and Vivek Oberoi has been approached by the team, although it is to be seen what the result of their discussions will be. Vivek Oberoi has often been inclined towards Hyderabad. He's good friends with Ram Charan too and seems keen to take up the part, provided the role is to his liking." Meanwhile, a hunt is on for the film's female lead. With Ram Charan busy wrapping up Rangasthalam 1985, Boyapati Srinu and his team are keen to put the cast and the crew in place in time for him to start the shooting.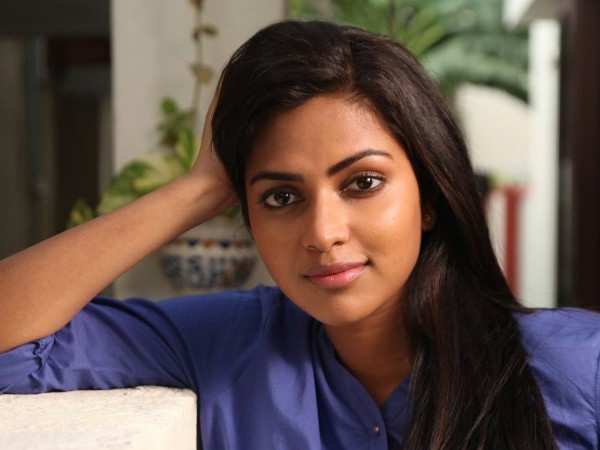 Amala Paul Skips A Date
Amala Paul recently skipped a date with Crime Branch. Amala Paul, who was summoned by the Crime Branch over a case relating to allegedly forging documents to register her high – end vehicle in Puducherry, failed to turn up recently at their office. Her advocate informed the Crime Branch that the actress needed more time due to her tight filming schedules. Crime Branch officials said that they would file a case after getting an explanation from the star. A preliminary inquiry conducted by the Crime Branch found that the insurance policies and even the fake rent contracts were raised to support the claim that the stars were living in Puducherry. The Crime Branch also received a report from the motor vehicles department, apart from the video visuals.
Anushka Shetty Stuns As Bhaagamathie
Anushka Shetty stuns as Bhaagamathie. In fact the film Bhaagamathie has thrown a stunning surprise with its first ever look – poster itself. The poster was stunningly gruesome & hard hitting. Now the teaser of Bhaagamathie shocks its viewers with "terrifying" visuals. The setup looks like it is yet another horror / thriller on the lines of Arundhati. The last shot in the teaser will leave everyone awestruck for sure. Directed by Ashok this visually rich horror film is bankrolled by UV Creations. Thaman has come up with a captivating score yet again. Unni Mukundan and Jayram play important characters in the film. It is a shockingly stunning tease that gets full attention without revealing much. It will leave everyone intrigued for the upcoming theatrical trailer cut.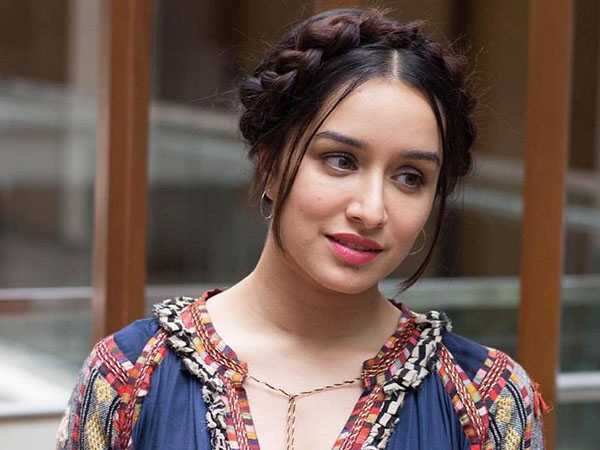 "Prabhas Is An Absolute Darling" – Shraddha Kapoor
Shraddha Kapoor recently averred that Prabhas is an absolute darling. Incidentally speaking Shraddha Kapoor, who will be seen sharing screen space with Prabhas in the upcoming film Saaho, avers that the "Baahubali" star is an "absolute darling" to work with. Shraddha Kapoor recently did a question and answer session with her fans on Twitter, where she was asked about Prabhas. "He is an absolute darling. One of the best person I have met," Shraddha Kapoor replied. Shraddha Kapoor, daughter of Shakti Kapoor, finds it hard to choose between her different talents. "It's so hard to choose! I love acting, singing and dancing. I am living my dream everyday so, I love every single thing about it," Shraddha Kapoor tweeted. During the chat, Shraddha Kapoor also expressed her desire to work with actors like Shah Rukh Khan, Salman Khan & Ranbir Kapoor.
Sai Pallavi To Star Opposite Suriya
Sai Pallavi is now all set to star opposite Suriya in a Selvaraghavan film. There is a strong rumor doing the rounds in K – Town that Sai Pallavi met director Selvaraghavan, but nothing is confirmed yet. A point to be noted is that Selvaraghavan will be starting his next project with Suriya and if Sai Pallavi is on board, this is a fresh new combo which fans of both the maverick director & actor are looking forward to. During the promotions of Theeran Adhigaara Ondru, Rakul Preet Singh had given a hint that she is likely to do the Suriya project as she has a two film deal with Dream Warrior Pictures who are the producers of this untitled project. In fact there are two heroines and Rakul Preet Singh might also be a part of the film. If Sai Pallavi agrees to do this project, it will be a coup of sorts. This role will not be a decorative piece and Sai Pallavi will have a meaty character in the movie.
Shruthi Hariharan In Mansore Film
Shruti Hariharan, with lots of grace & talent started accepting different roles from Godi Banna Sadarana Maikattu. Her role in Beautiful Manasugalu fetched the state award for her in a very small span of cinema career. Shruthi Hariharan is now doing a women centric role in Harivu of national award winning director Mansore. His latest movie is on the lines of The Separation an Iranian film. Sampath Kumar talented actor from stage and impressing from Kiragoorina Gayyaligalu & Vikas who directed Jayammana Maga are in key roles. This is a film for all classes of society with no commercial approach. Sandhya Rani is writing the dialogues. Guru will be behind camera & Nagendra as editor in the technical team. Music director for this film will be decided soon.
Roshani Prakash Moves To Tamil
Giving a punching performance as a cop in Tiger Galli Roshani Prakash got noticed from her first ever film. She is now doing her third film Kavalu Daari. Her first ever film titled Ajaramara went unnoticed. The breaking news from this heroine is her entry into Tamil films in a very early stage of her career. In Dorai's direction Yemali she is opposite Samuthirakani. She is in IT official get up. It is a suspense story. As of now Yemali's trailer is rocking and the audio will come out soon, the film is slated for release in Jan, 2018 says Roshani Prakash. Before making entry into Kannada & Tamil films this sweet looking Roshani Prakash had made her debut in a Telugu film named Sapthagiri Express. A Mysorean beauty born in Coorg district, 24 years Roshani Prakash graduated in Civil Engineering from SJCE & contested for Femina Miss India South in 2016. She is in a middle class girl's role in Kavalu Daari the most expected cinema in Hemanth Rao's direction of Power star Puneeth Rajakumar's production. She has combination in Kavalu Daari with versatile actor Ananthnag. Roshani Prakash is no doubt the heroine of the coming days with good ability, skill & looks.