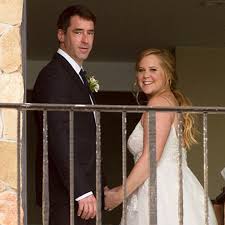 Amy Schumer recently tied the knot with none other than a Chef named Chris Fischer. The couple were married outside a rented house in Malibu that overlooks the ocean. It seems it was a very chill wedding. It was thrown together at the last minute. Most of the guest found out that the wedding was happening on this week from a text message sent out by Amy Schumer. It was like, "Hey, this is happening. If you can make it, great. If not, no worries.' People were in & out all night. It was a gorgeous day. Everyone was having a good time." The guest list included Jennifer Lawrence, Jennifer Aniston, Larry David, David Spade, Judd Apatow and many, many more.
Jessa Duggar & Ben Seewald Slammed For Putting Kids In Danger
It's been a full year since Counting On stars Jessa Duggar & Ben Seewald welcomed their 2nd child.The couple has been subjected to a non – stop torrent of criticism ever since the birth of Henry Wilberforce. The major part of the problem was that Jessa & Ben are members of the famous nay infamous Duggar clan. That alone means that their every move is likely to be dissected in search of potential controversies. But part of the issue does stem from Jessa & Ben making some questionable decisions as parents. When fans criticize Jessa's messy home, that's a case in which their just zeroing in on minor details. That's just target practice so that they'll be ready to take aim when real Duggar controversies take place. When folks are worried that Jessa's not properly homeschooling her kids, however, that might come from a place of genuine concern.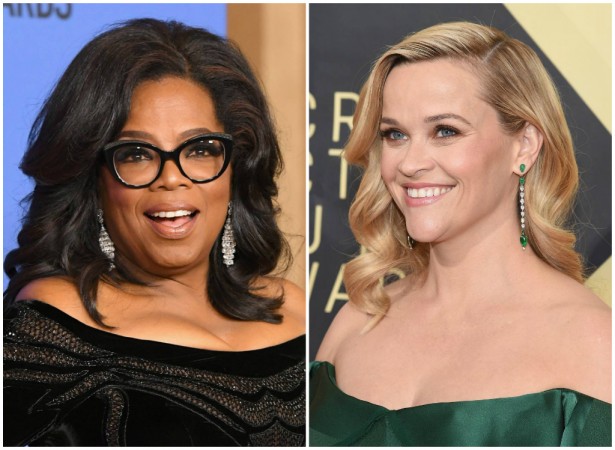 Oprah Winfrey Says That Reese Witherspoon Showed PTSD Signs
Oprah Winfrey recently stated that Reese Witherspoon showed signs of PTSD following the mention of disgraced producer Harvey Weinstein. Oprah Winfrey further stated that Reese Witherspoon displayed signs of PTSD after sexual assault allegations emerged against disgraced producer Harvey Weinstein. In fact Oprah Winfrey told Salma Hayek during her "Super Soul Sunday Conversation" special that Reese Witherspoon became very upset at the mention of Harvey Weinstein when the story broke out in Oct, 2017. Oprah Winfrey said that she was on the sets with the actress for the upcoming movie Wrinkle in Time when Reese Witherspoon revealed that she had not been able to sleep following the bombshell Accusations against Harvey Weinstein.
Why Hollywood Won't Cast Taylor Lautner Anymore
Taylor Lautner was poised to be the next big thing when The Twilight Saga was at its peak…and then he just wasn't. What went wrong? Taylor Lautner's Twilight co – stars Kristen Stewart & Robert Pattinson was clever with their careers. While still attached to the franchise, they both starred in other films, like Adventure land (2009) & Water For Elephants (2011). As a result, the duo had an easier time transitioning to other roles post – Twilight. Taylor Lautner, however, had only a bit part in Valentine's Day (2010) to tide him over until the franchise was over.
Kylie Jenner Is Secretive About Her Pregnancy
Kylie Jenner has lived her entire life in the spotlight — and now that she's pregnant, no one knows where on Earth she is or why she's hiding. An insider reveals, "She's very happy about the pregnancy but she doesn't want to share this with the world … Her not being out is strictly her own personal preference. She wants to keep this one aspect of her life private." Kylie Jenner is reportedly well aware that she's not out of the woods in terms of her privacy and the privacy of her baby's daddy, rapper Travis Scott. A source revealed, "They know it's going to be frenzy when they do come out."
Angelina Jolie Makes A Revelation
These are the things that strained Angelina Jolie & Brad Pitt's relationship. It's been the subject of so many endless rumors since they split up last year: What caused Angelina Jolie and Brad Pitt's marriage to fail? Recently Angelina Jolie candidly opened up about all the things she & Brad Pitt faced together, the ways their marriage became strained and how they tried to fix it. "Over the span of that decade, I did lose my mother," she said. "I did have my mastectomy, and I did then have an ovarian cancer scare and have that surgery as well and other things of course that happened in life that you go through." So basically, things fell apart because of, well, life. It's heartbreaking, but it's very real. Angelina Jolie also admitted that working with Pitt on their critically panned 2015 film By the Sea was kind of a last -ditch attempt to fix things.
Justin Bieber Gives His Mom A Foot Massage
Justin Bieber was recently spotted massaging his mom, Pattie Mallette's, broken foot, while on vacation with her in the Maldives, and many fans seem grossed out by it. Justin Bieber may not be a doctor, but he sure was acting like one while on vacation in the Maldives with his mom, Pattie Mallette on 22nd Jan, 2012. Pattie has been stuck in a wheelchair the last couple of days, as she unfortunately broke her foot during their mother -son vacation. And now, it looks like Justin has been trying to comfort her… starting with a foot massage. Pattie took to Instagram on Jan. 22, where she posted a "story" video of Justin giving her a massage. "You're not a doctor, don't touch it!" she joked with a caption. Then she pretended he responded back by saying, "I care! Ouch." And then she asked her followers if she should trust Justin or not, LOL!
Demi Lovato Wants To Date Rihanna
It seems Hollywood's hottest couple is now Demi Lovato and Rihanna? That would be the case if the "Cool for the Summer" singer had her pick. In an appearance on The Ellen Degeneres Show, Demi Lovato made her Hollywood crushes very clear through a game of "Who'd You Rather" (and one crush in particular). More than Harry Styles, Zac Efron, Milo Ventimiglia, Drake, Rita Ora, Chance The Rapper and Kristen Stewart (who also makes a strong showing), Demi Lovato insists the "Kiss it Better" singer is who'd she get with, given the chance. And Demi Lovato and Rihanna already have a bit of a history together, at least as far as social media is concerned. In 2011, they exchanged some serious adoration, with Rihanna posting "Demi Lovato goes so hard!!! She gangsta," before Demi replied "thank you!! Only cause I learn from the best!! Aka YOU!"
Jessica Miller Arrested For Assault
Jessica Miller is the sister of Jenelle Evans' husband, David Eason. She's never appeared on Teen Mom 2, and it seems she has little face – to-face contact with Jenelle. Still, in the world of TM2 obsessives, Jessica is something of an icon, thanks to her stunning ability to match Ms. Evans in terms of violent insanity. Jenelle & Jessica's feuds are the stuff of legend, often spilling from one social media platform to another, as each attempts to publicly throw shade without the other one knowing. It's a thrilling game of cat and mouse, in which both the cat and the mouse accuse one another of being meth addicts. Jessica accuses Jenelle of doing drugs while pregnant. Jenelle accuses Jessica of driving while high and getting fired for stealing prescription painkillers from work.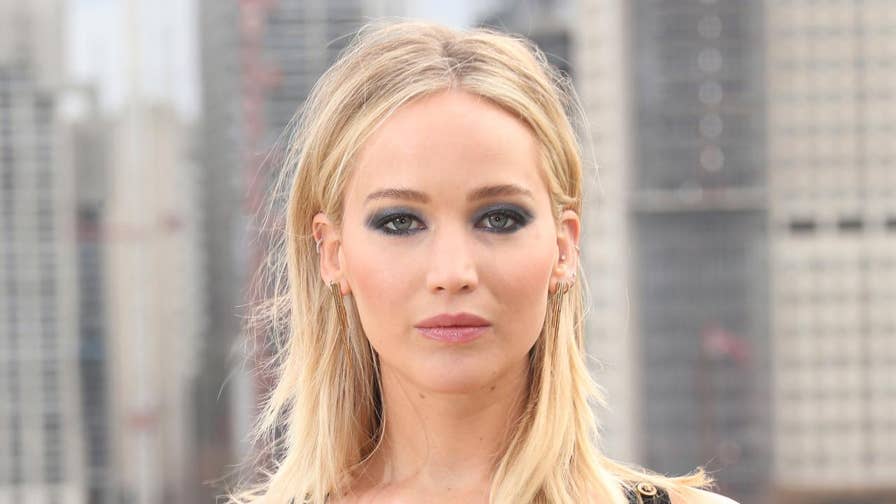 Leaking Of J – Law's Nude Photos
Jennifer Lawrence and many other celebs' phones were targeted by hackers after an iCloud leak, leading to personal, nude photos being leaked online to an online bulletin board and quickly going viral. J – Law's rep called it a "flagrant violation of privacy" and added that "the authorities have been contacted and will prosecute anyone who posts the stolen photos of Jennifer Lawrence". And Jennifer isn't the only star to have been hacked – a list of the stars allegedly affected has appeared online, and contains more than 100 names, including Ariana Grande, Kim Kardashian, Kaley Cuoco, Rihanna, Lea Michele and Selena Gomez.