Prabhas – The 'Darling' Of The Masses Post Bahubali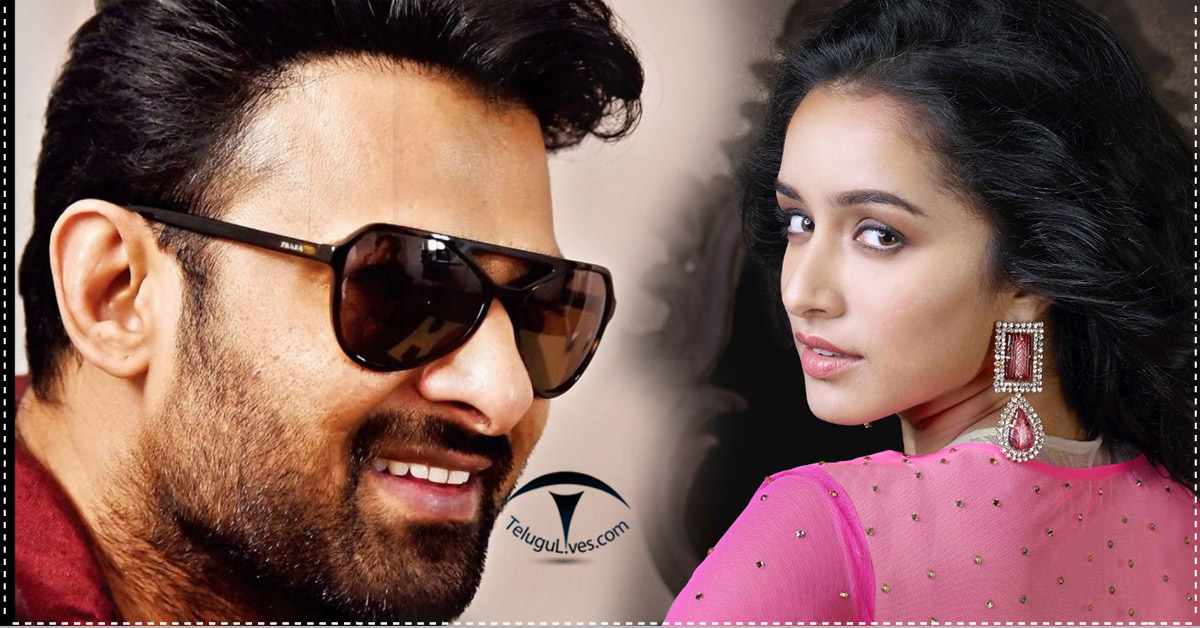 Prabhas the handsome hunk and above all the heartthrob of millions of fans of Telugu cinema is finally in the starry spotlight thanks to SS Rajamouli, the creator of the most famous franchise Bahubali. But things were not so rosy for Prabhas when he had started off in his career, even though he happened to be the son of Telugu filmmaker Uppalpati Raju and the nephew of legendary Telugu actor turned politician Krishnam Raju. So this shy & sweet boy Prabhas had to struggle hard initially to get his first ever break with a Telugu film called Eshwar. And then he was involved in seventeen other clichéd films bordering on the romantic theme of "Boy Meets Girl" before landing up roles in Bahubali: The Beginning & Bahubali: The Conclusion and the rest, as they say, is an adventurous history of Prabhas. So after being a part of Telugu Cinema for one and a half decade, Prabhas is now busy wrapping up Saaho along with his co-stars Shraddha Kapoor & Neil Nitin Mukesh.
*To begin with telling us how was life before & after the phase of being involved with the "Bahubali" franchise almost for half a decade?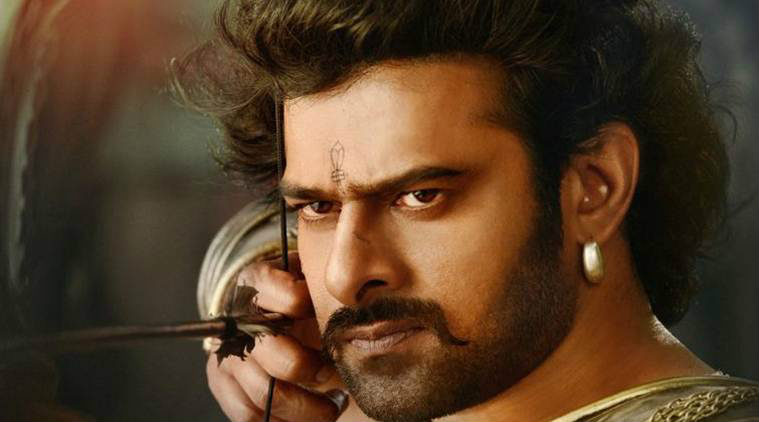 *Honestly speaking after getting involved with the "Bahubali" franchise for more than half a decade, my filmy career almost did a volte-face. Earlier I did almost seventeen Telugu films with the same clichéd themes of a "Hero meets the Heroine", "Hero encounters the Villain", "Hero fights with the Villain" and eventually, but never before a good fight, "Hero wins over the Heroine'. There was nothing to look forward to, the same old routine. One of these films I had done with SS Rajamouli too. And it was all thanks to him that I got rid of this routine cycle of my filmic career. So I have almost 5 years to SS Rajamouli for his epic creation the "Bahubali" franchise and life after this is beyond imagination. So much so that I don't have words to describe my joy. I could not achieve so much even after doing seventeen Telugu films that I have achieved with just 2 films of SS Rajamouli. Needless to say that I learned a lot. I gained a lot of enriching experience too. Another good thing that happened to me after passing through the "Bahubali" phase was that I happened to be the first ever Telugu actor to have his wax figure installed at Madam Tussad's Museum.
*In the wake of the grand success of the "Bahubali" franchise you have signed only one Telugu film Saaho? How come?
*Yes! After doing the epic franchise of "Bahubali" I could have easily signed on the dotted line of every film that was offered to me. Yes I was also offered half a dozen other films on the lines of Bahubali. But I put my foot down and refused all the offers. No sir I cannot afford to waste another half a decade on another epic film like Babhubali.
*But what made you choose Saaho was it the lure of working with a Bollywood heroine like Shraddha Kapoor and also a chance to connect with the Bollywood film industry?
*After Bahubali it was only Saaho's script that had caught my fancy. As said before I had already refused dozens of offers. In fact Saaho literally lived up to my criterion of selecting a good script. But then there was no other temptation. Shraddha Kapoor was signed on much later that is before the film went on the floors.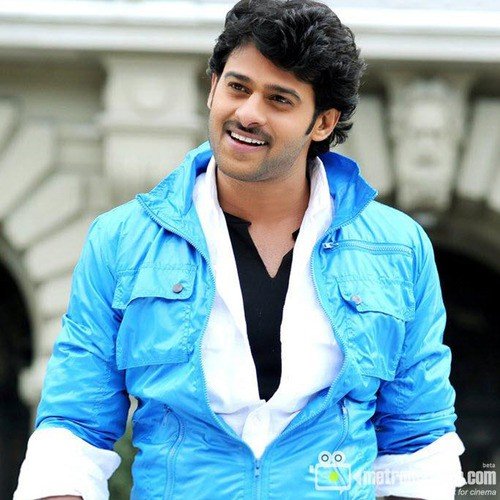 *But I am sure you are interested in connecting with the Bollywood film industry sooner or later?
*Yes! I am very keen to do Bollywood movies for sure but once again only if I like the script. It must offer me something concrete to literally sink my teeth into it. Then comes the other aspects like a good producer and his good banner, a good director and to be very frank I am not really fussy about my co-star. I may even go ahead and act opposite a rank newcomer. Maybe before Bahubali I would not have gone to such length of picking & choosing. Like my other contemporary South Indian actors and even my senior South Indian actors even I have the desire to make it big in Bollywood. So let's see which way the wind blows.
*But you also made a fleeting appearance in a Bollywood movie in actor – director Prabhudheva's Action Jackson? What say?
*That's it! Action Jackson was just that a fleeting appearance. I did it just for my good friend Prabhudheva.
*So what is Saaho all about?
*Saaho is a trilingual film that is being made in Hindi-Tamil-Telugu. It is an out an out commercial film with each and every actor having a well-defined role which has been narrated from Shraddha Kapoor's character's point of view, no it is not totally a female oriented film. But every character is very important they are just not fleeting in & out of the movie. It is a UV Creations movie being produced by V Vamshi Krishna Reddy & Pramod Uppalapati. Besides it is being directed by Sujeeth. Surprisingly many other Bollywood actors also feature in Saaho besides Shraddha Kapoor and the main antagonist Neil Nitin Mukesh. The other Bollywood actors are Jackie Shroff, Chunky Pandey, Mandira Bedi, Evelyn Sharma, Aditya Shrivastav of CID fame, Mahesh Manjrekar, Murli Sharma, Rudranil Ghosh & the late Narendra Jha in supporting roles. Saaho has been shot in Hyderabad, Mumbai, Dubai – especially in Burj Khalifa, Abu Dhabi & Romania. I don't think it will be fair to reveal anything more.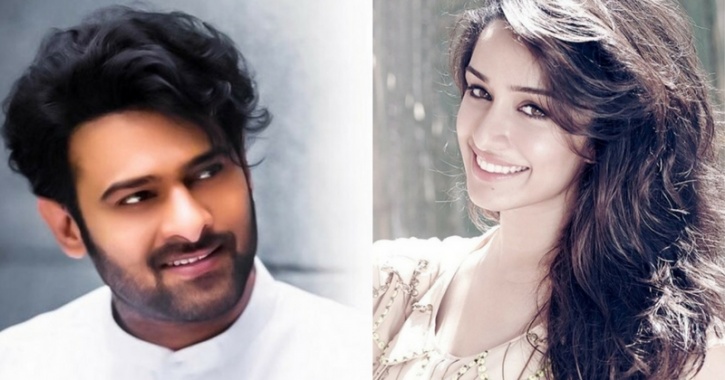 *How was Shraddha Kapoor as a co-star?
*Shraddha Kapoor is the main highlight of Saaho. She has literally put her heart & soul in her debut Telugu movie Saaho. I totally enjoyed working with her and our pair looks very good & fresh on the screen. She was not only fun to work with but our on screen chemistry too is something really good to watch out for. She is very professional, extremely dedicated and yes even a big & starry Bahubali actor like me learnt a lot from her. Next time I would really like to work with Shradhha Kapoor in a proper Bollywood movie.
*Do you remember any of the routine Telugu movies that you had ended up doing before Bahubali happened to you?
*Those films were not routine some of them were really well made but of course they could have been made even better. So even if it was the run of the mill films I have no regrets in doing them. Some of the films that I really remember are Varsham, Chatrapathi, Chakram, Billa, Darling, Mr. Perfect and how can I forget Mirchi for which I had bagged the Nandi award as a "Best Actor".
*What is the real reason for delay in doing a Bollywood movie?
*You see when Bahubali was dubbed in Hindi it was the small screen actor Sharad Kelkar who had ended up dubbing for me. So now I am trying my best to learn Hindi with its perfect nuances. And as and when I do a Hindi film, a typical Bollywoodian movie I would like to do it's dubbing all by myself. I still have the hangover of a South Indian accent whenever I try to speak or converse with someone in Hindi.
*So what next after Saaho?
*My next movie after Saaho will be a small budget movie bordering totally on a love story and to be filmed entirely in Europe. It is all set to go on the floors next month.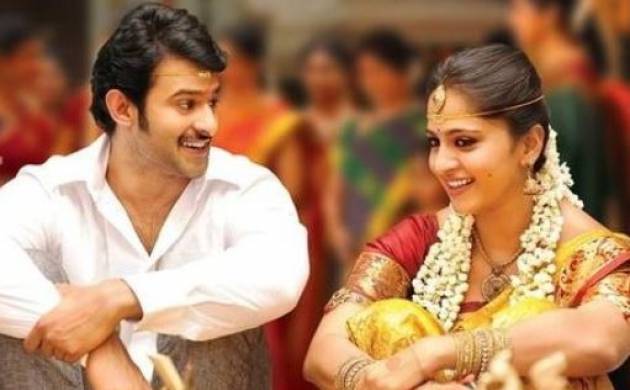 *One last question with the option of skipping it if you want? So what would you like to say about the rumors linking you with your Bahubali co-star Anushka Shetty?
*First of all I take all the rumors & gossip in my stride being a part & parcel of my profession. No I will not deny that we both are very good friends as of now or till now. You can also call us family friends but don't try to read anything more into it at least not more than what is necessary. Yes! I am even aware of the marriage rumors circulating about us. But I believe in accepting such rumors with a pinch of salt. Period!!!