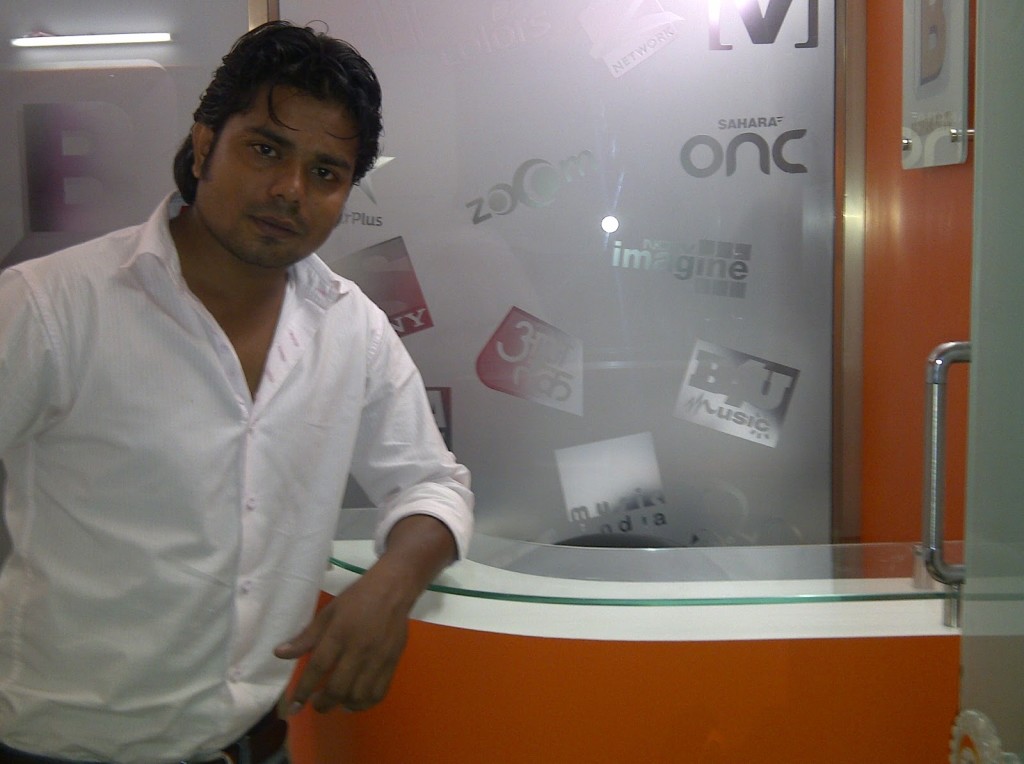 Shakeel Hashmi Of Big Curtains Media is no doubt a distributor par excellence, who certainly needs no special introduction in the distribution arena. He is already a well – known name in the distribution arena for having successfully distributed some of "The Best" films with panache. In fact he has the knack for selecting the right kind of films and then distributing it in the right chain of theatres in the right kind of territories preferred by the film makers. So it is but natural that producers queue up in his Big Curtain Media's distribution office located in the suburbs and thereby really bank heavily for Shakeel Hashmi's marketing, media partnering, promotional campaigns & distribution expertise.
First things first. How did you land up in the distribution arena and thereby firmly established your distribution firm Big Curtains Media?
My journey in Bollywood had kicked of more than half a decade ago. In that particular frame of time I was an event producer with well – known Television Channels like B4U, MTV et al. And one fine day a momentous thought struck me that why should not I start this lucrative business under my own flagship banner namely Big Curtains Media. And then I started marketing & promotion of films in my own individual capacity and gradually landed up in the distribution sphere too under the flagship banner of Big Curtains Media, which by now has firmly & deeply established its roots in Bollywood's distribution arena and it has become a most successful name to be reckoned with.
What is the exact nature of operations of Big Curtains Media?
Through my firm Big Curtains Media I carefully select movies for marketing, promotional campaigns, media partnering & distribution too.
And then?
And then I function as per the needs & desires of the film maker, and the moment my film maker client is satisfied beyond imagination, I succeed in building up a strong rapport with them. I have a strong connections with at least more than a 1000 media websites for the promotional campaigns of my clients movies. Then I also have a good understanding with varied political, movies & musical Televison Channels and then market & promote my clients films according to the genre of their films. But distribution of a film is an altogether a different ball game and even reams & reams of papier mache would not be suffice to explain the varied tactics & strategies of a perfect nuance oriented distribution of a film.
How many films has Big Curtains media marketed in tow with its promotional campaigns, media partnering & distribution till this date?
I have performed different activities for different films as per their needs as mentioned above and till this date Big Curtains Media has been involved with films like Chutki Baja Ke – Drama, Siyaah – Horror, Jeet Lenge Jahan – Social, Chehra (The Unknown Mask) – Suspense Thriller, Wake Up India – Social, 18.11 – Romantic Drama, Guardians – Social Drama, Last Bencher's -Social & Romantic (Hindi & English bilingual), Rang – E – Ishq Romantic Action Drama, The Shadow – Horror (Marathi), Gauraiya – Social, Final Match – Action, Everly – Action (Hindi & English bilingual) & Mumbai Central. And Big Curtain Media's forthcoming release will be Luckhnowi Ishq.
And now as a parting shot tell us if you have any plans to enter into production & direction arena?
As a producer I have plans to produce 2 films in the nearest future namely the arrival of a soul. I mean Arrival & Soul. As for direction I have not given a thought as yet or rather I am not ready for it as yet but who knows in future I may take up the directional responsibilities too.