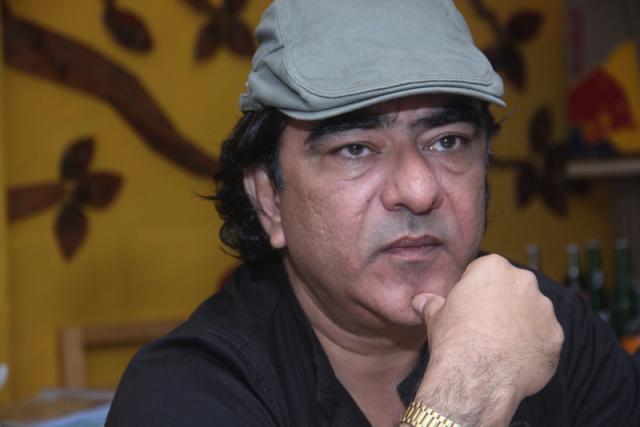 Siddharth Nagar a director par excellence of the small screen arena
Siddharth Nagar, an extremely well – known writer – producer – director in the small screen arena to be specific on DD's varied channel, is one cool dude guy who takes everything coolly in his stride. With his mere presence on the sets all the activities takes place in a smooth sailing manner as he makes everyone around him, right from the cast to the crew, feel so comfortable & relaxed. Incidentally speaking Siddharth Nagar had begun his filmic career as a drama child artiste for Akashwani, Theater, Doordarshan & films. Then gave up his acting career as a young man to don a producer's hat with his debut serial namely Dadi Maa at the time of the inaugural of the afternoon session of Doordarshan. Later on he turned a director and directed many hit small screen serials. His latest directorial offering "Shiksha – Ek Majboot Adhaarshila" a daily soap is already on air, on Doordarshan's Kisan Channel (from Mon to Wed 9.30 pm to 10.00 pm), and earning rave reviews and also garnering good TRP ratings besides being nicknamed as a popular farmer's show.
How do you feel now on reflecting back on your past achievements down the years?
To be very honest I feel fully contented & totally enriched with all the experiences I gained 1st as a child actor then as a young actor and finally as a writer, producer & director of the small screen arena. But my filmic journey is far from over as I have many more milestones to conquer in the small screen arena. Besides I have this ardent desire to make my debut as a writer, producer & director on the big screen arena too. I think it is high time I take the plunge in this direction too. So in the end I would like to stress on the fact that I have no regrets whatsoever. I have made shows for varied kendras of Doordarshan and in varied languages. I can go on & on and even reams & reams of Papier Du Mache would be insuffice to recount everything.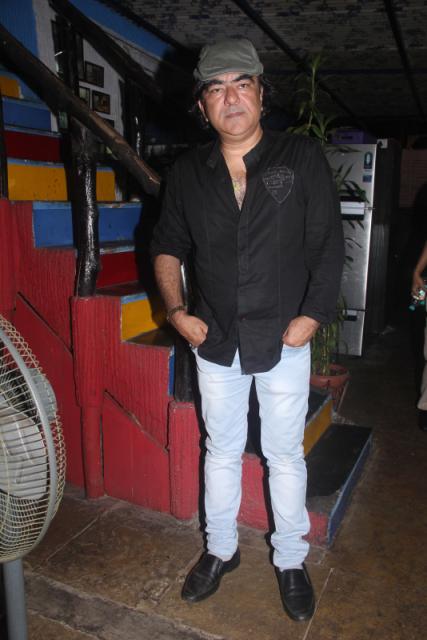 You had quite a checkered career as an actor then why did you give up acting all of a sudden?
I had given up my flourishing acting career all of a sudden not because I did not think that I was not a good actor but because I always had more passion for writing & direction. This was the time when Doordarshan had just announced the inauguration of its afternoon transmission. I thought this was the right time to fulfil my passion as a writer & director. But to start off I produced a serial for them named "Dadi Maa" and then, as they say, there was no looking back. Besides producing I also started writing & directing serials & other programmes. My long standing association & my creatively dedicated journey with Doordarshan is still on after so many years. Till this date I have 2000 hours of televised programming to my credit. Now I planning to make inroads in the popular Sattelite Channels circuit too.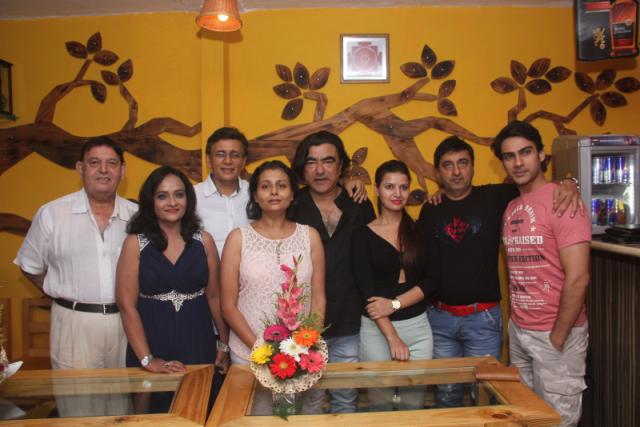 How did you build such a good rapport with Doordarshan officials as you have done scores of shows with them?
It was not at all easy to gain their confidence. Needless to say I had to struggle a lot. Of course my long standing association with them as a child artiste and then as a young actor stood in my favour. At first they were a little hesitant to give me a directorial break since I was just 23 years old. But finally I made my way in Doordarshan as a producer with "Dadi Maa". Now all is well on the Doordarshan front. By now I have done serials, short series & music based programmes for them.
Time to give us a brief insight into your currently on air serial on Doordarshan namely "Shiksha – EK Majbut Adhaarshila".
Actually speaking my latest offering on air is "Shiksha – EK Majbut Adhaarshila".
It is on air since 4th April 2016 on DD Kisan Channel, you can call it a daily soap as it is aired every Monday to Wednesday between 9.30 pm to 10.00 pm.
So what is your latest offering "Shiksha – EK Majbut Adhaarshila" all about?
First of all my latest offering "Shiksha – EK Majbut Adhaarshila" has been written & directed by me besides being produced by me under my own home production banner namely Saarthak Chitram. It is a woman oriented daily soap which is mainly targeted to address the wholesome Edutainment needs of the farmers, in a full on entertaining way, through the main protagonist named Shiksha who has already earned the degree of Doctorate in Agriculture Science.
Briefly narrate the plot of "Shiksha – EK Majbut Adhaarshila".
The plotted scenario of "Shiksha – Ek Mazboot Adhaarila" revolves around the main protagonist named Shiksha, her mother Soma, her father Nandkumar and his dream to make her daughter a Doctorate in Agriculture Science which he could not fulfil due to acute financial crises in his family. But Nandkumar dedicated his life to his land and decided to provide higher education to his children and when his 1st child was born he named her Shiksha. Much to Nandkumar's happiness Shiksha is brilliant in studies and instead of wanting to become an engineer or a doctor, she expressed her desire to study Agricultural Science and instead of staying in the city she kept her promise to her father to return to her village and improve the overall conditions of not only her own family but the whole village and spread it on to the neighbouring villages too.
What according to you is the USP of "Shiksha – Ek Mazboot Adhaarila"?
First of all the subject of my latest directorial venture "Shiksha – Ek Mazboot Adhaarshila", is the greatest USP of the serial. It is based on the varied issues of a farmer's life. Besides it not only provides unlimited entertainment but also simultaneously educates & motivates our farmers to adopt the modern diversified techniques of agriculture along with the existing traditional agricultural practices. Honestly speaking I have to deal with such intriguing subjects and complex with a lot of sugar coating albeit in an entertaining way so that it reaches & is fully enjoyed by the mass audience and all concerned. You know what I mean!
You seem to have a very talented team of the cast & the crew. What say?
Yes you are right. The crew of "Shikha – Ek Majbut Adhaarshila" comprises of written, produced & directed by Siddharth Nagar, co -producer by Harender Singh Verma & Jaya Bhattacharya, creative head is Archana Saikia, production head is Pravin Sorte, cinematography by Mukesh Sharma, lyrics by Abhilash, music by Vivek Bakshi, singer is Pratiksha Vashishth, editing by Arun Pakal & Satish Sharma & art by Mahendra Raut, background score by Bhupesh Sharma. And the starcast includes eminent actors like Rakesh Pandey & Reeta Bhadhuri, Raju Shrestha, Sangeeta Naik, small screen's well -known star Jaya Bhattacharya and other actors like Dinesh Kaushik, Avinash Sejwani, Shresth Kumar, Mukesh Nathani, Aparna Asaskar, Jugnu, Bhoomi Shukla, Anamika Jaiswal, Pratibha Kapoor, Rajiv Yadav, Yajupratap Singh, Ekta Methai, Arun Khanna, PP Kumar, Puneet Chaturvedi, Ramesh Goel, Priti Shukla et al. And the title role of Shiksha is played by the upcoming small screen talent Sarika Dhillon.
As a parting shot please enlighten us about ur future plans!
Well my future plans are, of course, to make more & more enligtening programmes for Doordarshan's varied channels. Then as said before I want to enter the big screen arena where I would like to make commercially oriented meaning full films with seasoned actors like Big B & Nana Patekar to name just 2. And of course my next project will be based on journalists and I can't reveal anything more about this at present.