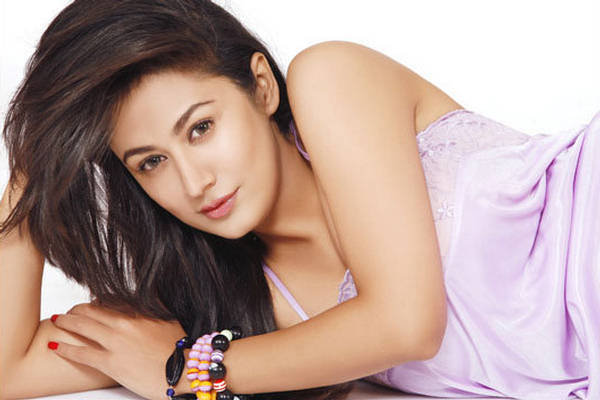 Holding a penchant for the craft of acting, Anjali Pandey, a glamorous Indian model, who has already made a significant mark in Indian modelling industry, gears up to exhibit her acting skills in her next Medical Drama 'Ek Nayi Ummeed – Roshni' featuring on channel Life Ok' Hindi Entertainment Channel.
In fact Anjali Pandey will be testing new waters in Life Ok's upcoming Medical Drama 'Ek Nayi Ummeed – Roshni'
Post triumphing upon the hearts of the audiences with her successful run in the industry with Amul TVC that gave the gorgeous actress much appreciation. The epitome of beauty also featured in an ad with well – Known actor Govinda for Paan -E – Shahi which had created quite a stir and gave her the opportunity to share the screen space with the pioneer actor. She also spelt her midas touch and displayed her acting prowess in a Colgate commercial. Her passion for acting made her exhibit her talent in over seventy TVCs.
No doubt Anjali Pandey is more than enthusiastic about trying varied roles and now gears up to spin her magic in her next Medical Drama 'Ek Nayi Ummeed – Roshni'.
Offering a slew of variety of roles in her career, Actor Anjali Pandey desires to capture the essence of the craft and wishes to take her career graph a notch higher with her next. Burning the mid night oil to ensure the success of her medical drama, the actress leaves no stone unturned to make the serial a grand success.
Good news for all Anjali Pandey fans! As the grapevine suggests that she's been roped in a heavy duty parallel lead by the makers of the show.
Life Ok is soon going to Launch a new show named 'Ek Nayi Ummeed – Roshni' which is basically a Medical Drama.
It is being produced by Pulse Media.
To wrap it up Anjali Pandey informed that she has all the more assignments tucked up in her Bollywoodian sleeves but will all at the right opportune moments.