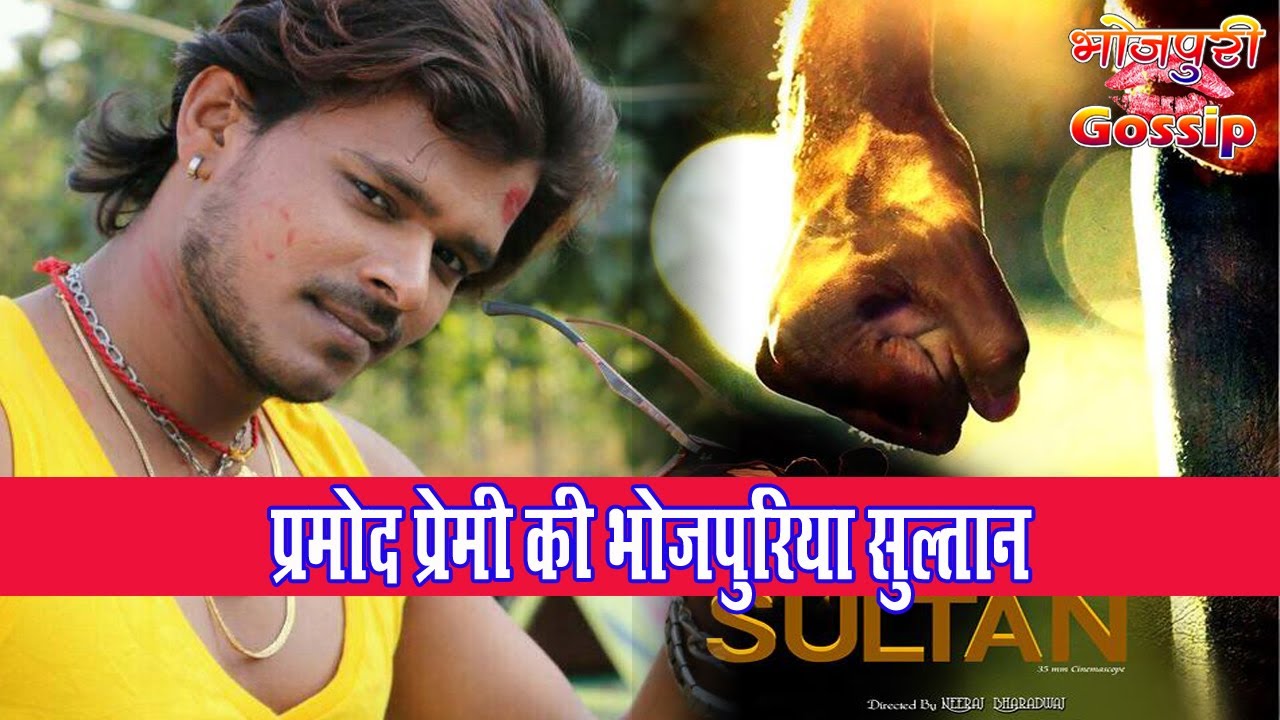 Bhojpuria Sultan shooting Progresses
The start to finish shooting schedule of Amrosh Film Pvt Ltd's Bhojpuria Sultan is currently in progress at Champaran, Bihar. The film is being produced by Avinash Kumar Poddar, directed by Neeraj Bhardwaj, story by Avinash Kumar Poddar & Manisha Bhardwaj, screenplay by Neeraj Bhardwaj & Prem Kashyap, lyrics by Vinay Bihari, Manoj Mishra, Avinash Pandey & Alok Jha, music by Rajbir Singh & Neeraj Bhardwaj, action by Pradeep Khadka & cinematography by Ranveer Singh. All songs of this film have already been recorded in the voices of Udit Narayan, Priyanka Singh, Indu Sonali, Pramod Premi, Chetna & Khushbu Singh. The film stars Rani Chatterjee, Pramod Premi, Alok Kumar, Kalpana Shah, Sanjay Pandey, Lalitesh Jha, Seema Singh, Priya Ranjan & Archana Singh.
Lallu Ram Editing Started
The editing Of L. P. G. Entertainment's Lallu Ram has started at i Focus Studio. The film has been produced by Andy N Sandy Film International & Academy, directed By Amol Dwivedi, written by Shiva Maan Singh, lyrics by Anjaan Sagry & Anoop Singh, music by Tinu Purohit, cinemetography by Shiv Shakti, choreographer by Sailesh Mantri & action by Singh is King. The film stars Newton Lukka, Ruchi Tiwari, Mohan Joshi, Deepak Shirkey, Bhagyashree Chaubisha, Mohammad Afzal, Unka Roy et al..
Sawariya Mohe Rang De Enters 3rd Week In Mumbai
Producer Sushila Bhatia & Status Air Vision's Sawariya Mohe Rang De has entered 3rd week in 6 cinemas of Mumbai on 23rd Jun, 2017. The film has been directed & edited by Dilip Gulati, writer & lyrics by Paras Jaiswal, music by Dheeraj Sen, dances by Pappu Khanna.Action: Mohd. Bhai. EP: Satyen Bhatia, co – produced by Himmat Bhatia & Costumes by Neepa Bhatia. The film stars
Rani Chatterji, Avinash Shahi et al.
Bhairi Bhail Sajanwa Hamaar Due On 7th Jul 2017
Producer Mahendra Sureka & Kapishwar Films' Bhairi Bhail Sajanwa Hamaar which has been passed by the censors with an A certificate (only for Adults) is all set for 7th Jul, 2017 release in Mumbai Territory. The film ha been written, director & edited by Dilip Gulati, music by D. Sushant, lyrics by Ashok Nirala, DoP by Ashok Narayan, dances by Ashwin Thakker & action by Darshan Singh Mahal. The film stars Gunjan Pant, Avinash Shahi, Sapna Sappu, Irfan Khan, Ramesh Goyal, Mahesh Raaj & Jayshri T.
Patna Wale Dulhaniya Le Jaayenge Dubbing Complete
The dubbing of Shree Kamala Film's Patna Wale Dulhaniya Le Jaayenge has been completed at Eye Focus Studio, recently. The film is being Produced by Keshari Nath, directed by Sanjay Kumar Sinha, written by Jeetendra Suman, music by Aman Shlok, lyrics by Santosh Puri, action by Pradip Khadka, editing by Govind Dubey, choreography by Kedar Subba & cinematography by Saanu Sinha. The film stars Gunjan Pant, Kalpana Shah, Kishore Singh "Munna", Kritn Ajitesh, Bipin Kumar, Ramesh Singh, Rahul Shrivastava, Om Kapoor, Jayant Kumar, Rupa Singh, Subodh Seth, Santosh Sinha, Ashok Gupta, Brijesh Kumar, Chhaya, Amar Singh, Ekta Verma & Seema Singh.