KNOLSKAPE & NHRD – Bangalore To Launch Highly Digital HR Certificate Program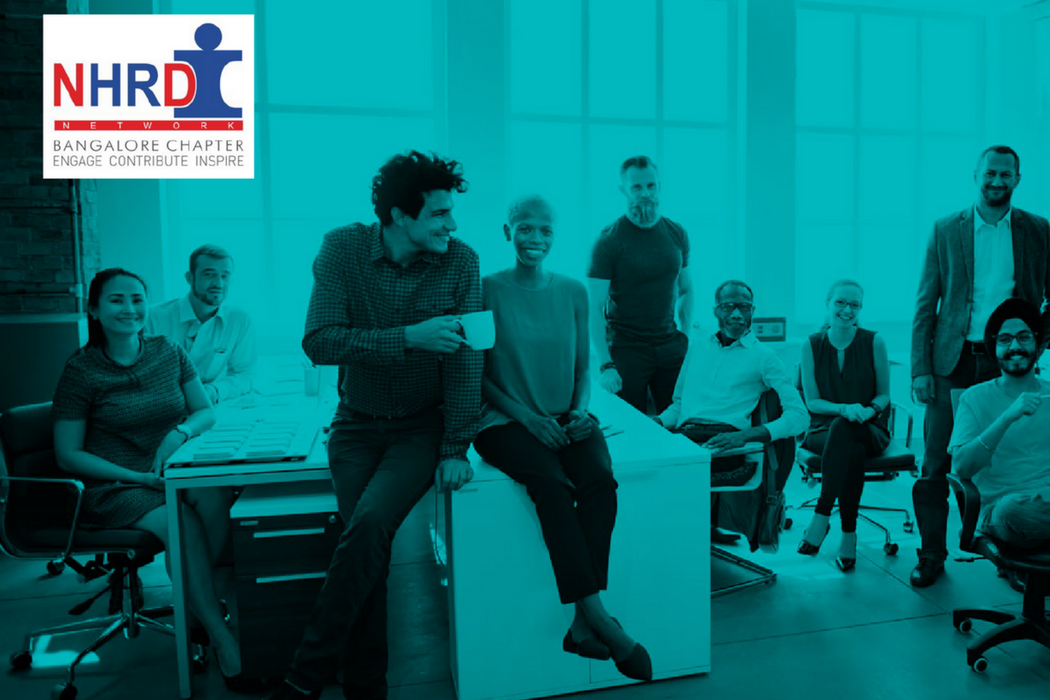 KNOLSKAPE, the leading providers of end-to-end learning & assessment solutions & NHRD -Bangalore recently announced the launch of the Highly Digital HR Certificate Program.
With the onset of digitalization, organizations face newer challenges to manage the changing workforce dynamics. HR teams are uniquely placed to support business transformation by realigning processes, teams & even organizational structures. This requires HR professionals to up skill and helps reimagine core HR function.
The Highly Digital HR (HDHR™) Certificate Program from KNOLSKAPE & NHRD – Bangalore aims to help HR professionals be aware of digital trends and the impact of digital on HR function. The certificate program will empower HR professionals to incubate a design mindset, and become change agents in an organization's digital transformation process.
Key highlights of the program:-
Understand the latest technological, social & industry trends such as AI, Robotics, Machine Learning, Cloud computing & IOT, and their impact on business.
Use the Business Model Tool to understand organizational structures & environment, and anticipate the role of HR in reimaging business models in the digital age.
Apply design thinking to new age HR challenges, and add value to organization's bigger picture.
Work on an individual business impact project.
Expert evaluation & hands-on discussion.
Rajiv Jayaraman, Founder & Chief Executive Officer, KNOLSKAPE averred, "We are very excited to partner with NHRD – Bangalore & present HR fraternity with an opportunity to equip themselves with digital competencies and rise to challenges posed by digital disruption to businesses across the globe. The HR function of future will be drastically different from what it is now. Hence, being a part of the digital transformation is crucial for HR teams."
Commenting on the NHRD – Bangalore partnership with KNOLSKAPE Krish Shankar, CHRO at Infosys & Honorary President at NHRD – Bangalore Chapter averred, "Digital Transformation is imperative for organizations' continued growth, and HR function is key driver of this transformation. NHRD – Bangalore's focus has always been on grooming HR leaders, and we are very excited to partner with KNOLSKAPE on this initiative. KNOLSKAPE's innovative approach for accelerated learning & inculcating digital mindset will ensure that HR professionals are equipped to manage digital disruptions and be change ready."
KNOLSKAPE is an end-to-end learning & assessment platform for "accelerated employee development". By leveraging experiential technologies, industry & business contextualization, and rich talent analytics, KNOLSKAPE can accelerate learning & development in an engaging manner to help improve business performance.
More than 300 clients in 20 countries have benefited from KNOLSKAPE's award-winning experiential solutions. Using artificial intelligence, business simulations, gamification, machines learning, mobile, videos & virtual reality, KNOLSKAPE delivers transformative experiences for modern learner & modern workplace.
KNOLSKAPE is a 110+ strong team with offices in Singapore, India, Malaysia & USA serving a rapidly growing global client base across industries such as banking & finance, consulting, IT, FMCG, retail, manufacturing, infrastructure, pharmaceuticals, engineering, auto, government & academia.
KNOLSKAPE is a global Top 20 gamification company, recipient of Brandon Hall awards, and has been recognized as a company to watch out for in Talent Management Space, by Frost & Sullivan, and as a disruptor in the learning space, by Bersin by Deloitte.
National HRD Network is an association of professionals committed to promoting the HRD movement in the country. It is a non-profit organization registered under Registration of Society Act, 1860, and Bombay Public Trust Act, 1950; and is dedicated to developing human resources through education, training, research & experience sharing.
The National HRD Network believes in co-existence and it always strives to bring together varied management associations in the country to avoid duplication of work in the field, and provide a variety of activities to professionals, irrespective of their membership.