Rana Dagubatti's Entertainment Marketplace Kwan South Branches A Literature Team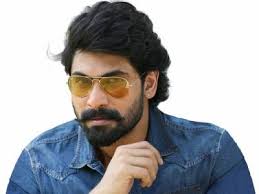 Kwan Entertainment, India's leading entertainment marketplace – entered into a Joint Venture with Rana Daggubati's (Suresh Productions) introducing a specialized division, Kwan South as an entertainment marketplace with a regional focus. Kwan South is a one stop shop for all stakeholders – from actors, directors, producers & writers to technicians which takes a holistic approach in talent representations & focuses on building profiles. In south industry, where stars are managed by family members or secretaries, the evolution to a structured agency format has been fairly recent with KWAN South. The LIT team helps aspiring filmmakers & writers develop their ideas into workable scripts that can be taken to producers & actors. Rana Daggubati will mentor the team and overlook the complete process of taking the right stories, to the right place at the right time. Actor, Businessman & Partner- KWAN South, Rana Daggubati (SP) added, "With the LIT team we want to change the way content is perceived, created & treated. We would want to train more filmmakers & writers and help them get their work to the audience. We pitch these stories to production houses & directors, help them set it up & even & package it"
Sanjay Kapoor On Working With Sonam In 'The Zoya Factor'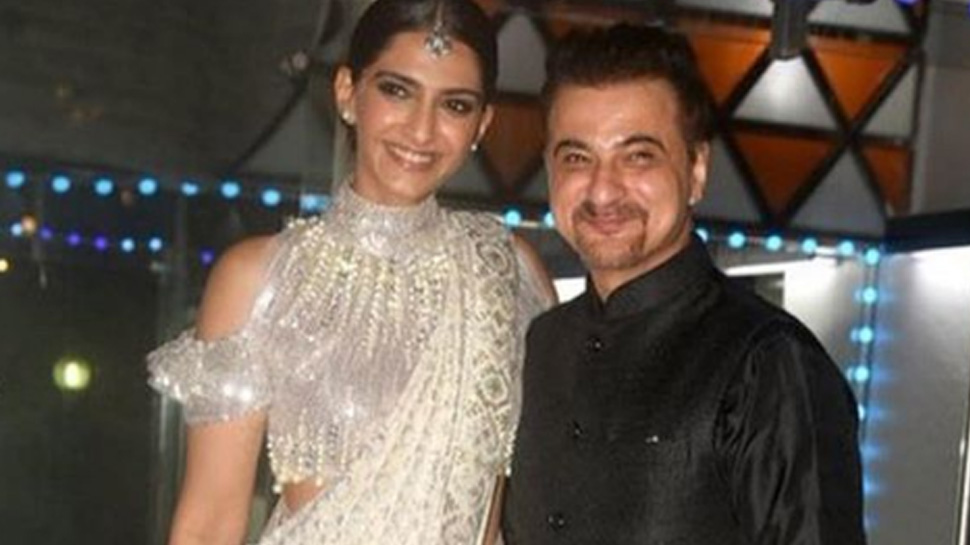 While uncle Sanjay Kapoor plays father to Sonam K Ahuja in Abhishek Sharma's The Zoya Factor, Sonam shares screen space with father Anil Kapoor in Ek Ladki Ko Dekha Toh Aisa Laga. Working with both her uncle as well as her father, Sonam feels that her uncle Sanjay Kapoor is more chilled out on the sets than her father Anil Kapoor. Sanjay Kapoor also feels Sonam is more comfortable around him. He avers, "The atmosphere on the sets of The Zoya Factor is chilled out. So, Sonam feels a lot more relaxed. Plus, the character is similar to her real persona. This is the 1st time ever that I'm shooting with a family member; I just had a cameo in Mubarakan (2017) where I played Arjun Kapoor's father. Sonam & I have never had the chance to spend quality time like this. As we are working together, we meet every day, discuss a lot of things and are getting to know each other."
Varun Dhawan Shot A Scene Bare-Chested At Minus 3 Degree Temperature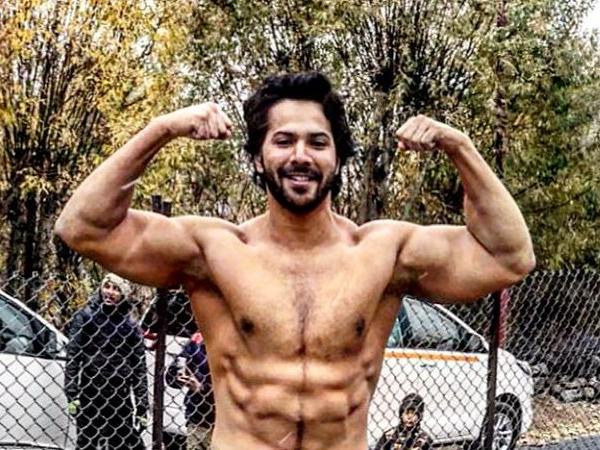 Varun Dhawan along with Alia Bhatt & Kunal Khemu are currently shooting in Kargil for Abhishek Varman's Kalank. Varun, however, had a spine – chilling experience on the sets while shooting. The actor shot a scene bare-chested at minus 3 degree temperature. A unit hand informs, "Varun shot for a scene with Alia that required him to be bare-chested despite minus 3 degree temperature. As a precautionary measure, a doctor was on standby but thankfully Varun completed the shot without any glitches." While in Kargil, the team also visited the army jawans at the border and interacted with them. The team will wrap up the Kargil schedule after shooting some more pivotal scenes & a song featuring Varun & Alia. Kalank also stars Madhuri Dixit, Sonakshi Sinha, Aditya Roy Kapur & Sanjay Dutt and is slated to release on 19th April 2019.
Rohan Mehra Bags His 1st Ever Brand Campaign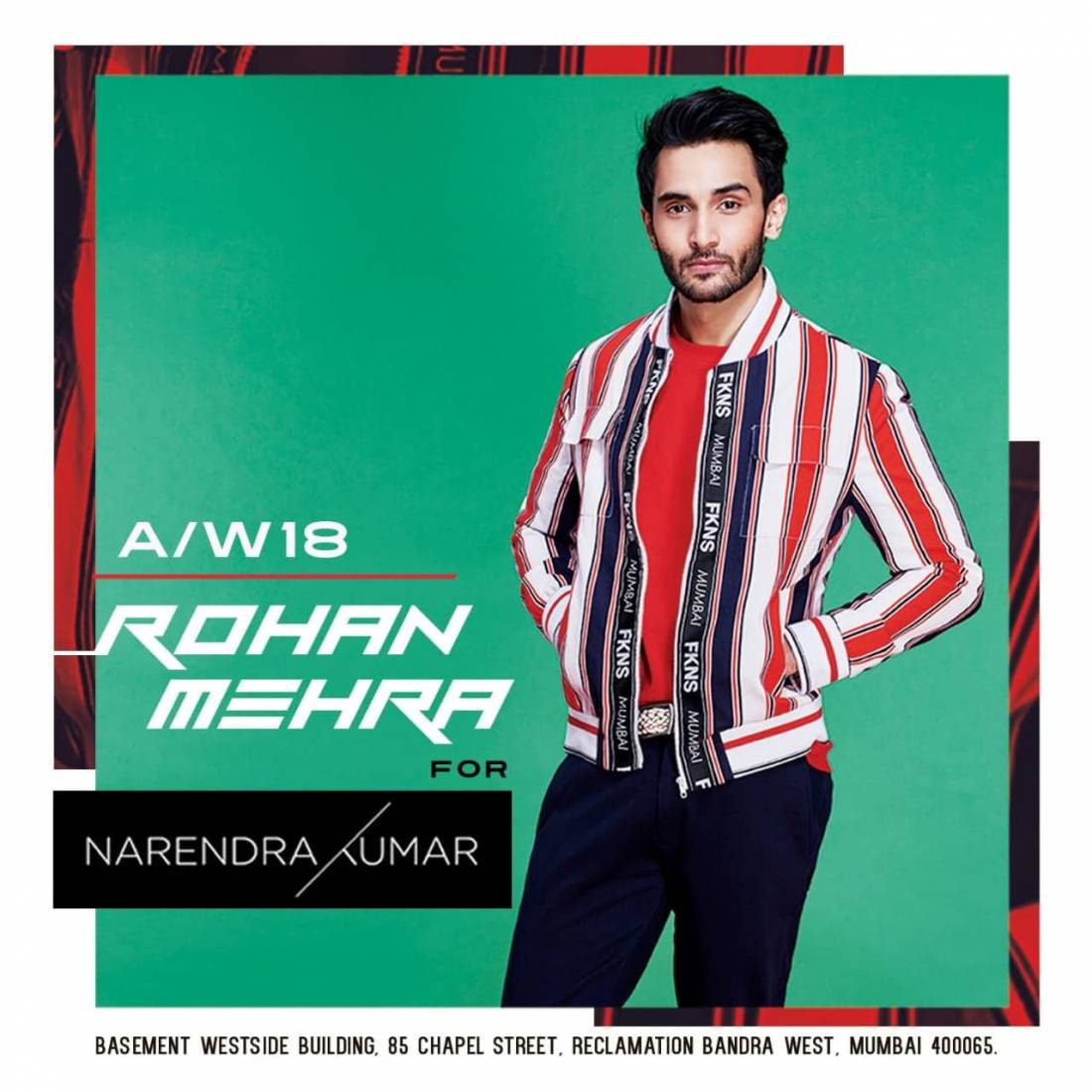 Rohan Mehra, son of late Vinod Mehra, who is all geared up for his debut film Baazaar alongside Saif Ali Khan, Radhika Apte & Chitrangada Singh has already bagged his 1st ever brand campaign. The budding actor is seen in a new campaign for Narendra Kumar Ahmed's Menswear Fall/Winter'18 "He exemplifies the typical young & modern consumer who identifies with luxury fashion & style", says the Mumbai based designer. Rohan wears a variety of distinct clothing ranging from beautiful floral prints & striking silk embroidered tuxedos to FKNS jacket with classic tennis stripes & trending suit with window pane checks in luxurious linen. Rohan Mehra says, "It brings me great joy to announce my 1st ever brand association with ace designer, Narendra Kumar. Fashion to me is the ability to feel good, and yet look stylish in what you wear; this is what AW'18 collection is all about. It's vibrant, young & very comfortable. Nari has been synonymous with fashion, and his collections, symbolic in the industry for many years. I feel extremely blessed that he has given me the opportunity to be the face of this new collection. Looking forward to sharing it with all of you"
'Gaon – The Village No More' Slated For Release On 26th Oct 2018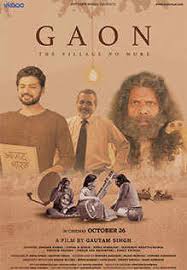 Putting an end to the long wait of fans, the release dates for Gaon –The Village NO More has been announced. Director, Gautam Singh announced that the movie will release on 26th Oct, 2018. Gaon is inspired by the true story of his own village in Jharkhand, India. The film which stars Gopal K Singh, Neha Mahajan, Rohit Pathak, Shadab Kamal, Omkar Das Manikpuri & Dibyendu Bhattacharya revolves around a secret village called Bharatgaon which was founded by revolutionaries during British era to save the culture & the civilisation of India. Generations of villagers have upheld the principal rule of Bharatgaon mandating that no one leave, and as a result, the village has remained secret & untouched for centuries. The founders believed that the new Western-modeled civilization emerging within India at the time ran against the human spirit and would ultimately imprison citizens within unshakable chains of slavery. Their intention was to save at least 1 village. Gautam avers, "This film is inspired by the true story of my village in Jharkhand, India. This film is an attempt to pack 200 years of India's history into 2 hours of cinema. Herein, The Village called Bharatgaon, is itself the protagonist whose character unrecognizably transforms given events transpiring around & in it. This film is the outcome of those encounters". Impressed with Gautam's story, Aljazeera Media Network has done a documentary on the making of Gaon.
The Crew Of 'Badhaai Ho' Had Set Up Base In New Delhi's Laxmibai Nagar!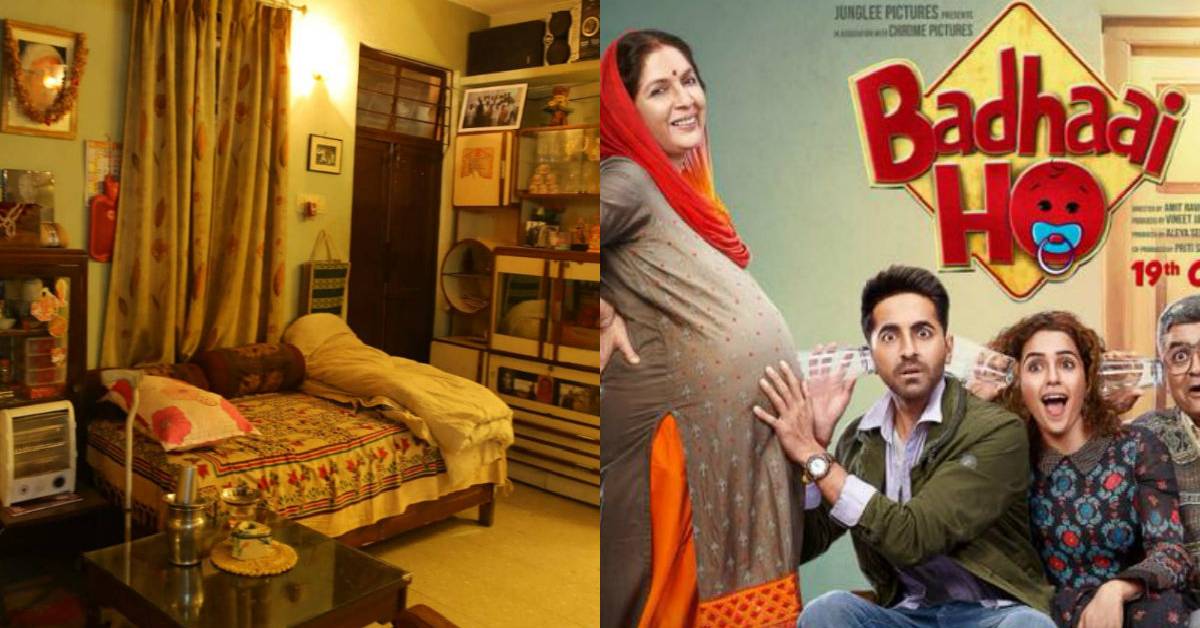 Laxmibai Nagar in New Delhi was buzzing with good news as the cast & the crew of Amit Sharma's next Badhaai Ho made the residential government colony their home for over 2 weeks. The director, who is also a leading ad filmmaker, chose to shoot at real locales as opposed to a set unit, zeroing in on a colony home in Delhi's Laxmibai Nagar. Apart from conducting an extensive recce, prior to the film going on the floors, the crew along with the Production Designer Ratheesh also worked for days on end to ensure the interiors & the exteriors of the residence matched with the old homes in Panipat, Haryana and even sourced out local furniture & upholstery from the region. Director Amit Ravindranath Sharma informs, "Born & brought up in Delhi, I had a vision for this house & Ratheesh brought it to life. The set looked exactly like a house. We worked on every possible detail, like going to real houses taking pictures & trying to replicate that on our set. We observed middle class lifestyle and added those elements.
Priyanka Chopra Aligns With Whitney Wolfe Herd To Empower Young Women Worldwide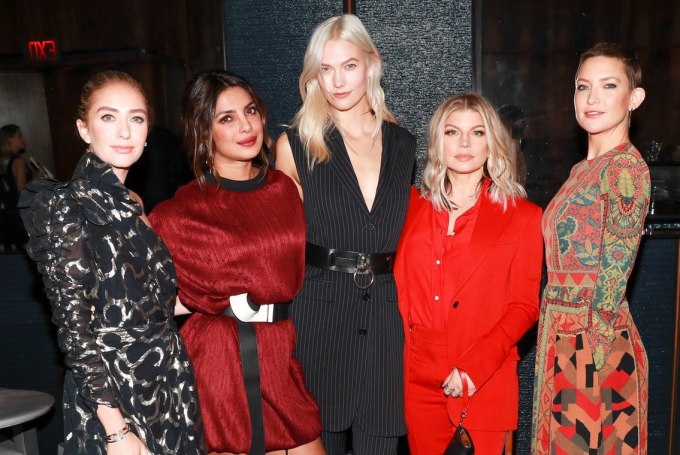 Bumble, the women, the 1st ever social connection app with over 40 million users worldwide, has announced its partnership with Priyanka Chopra for its upcoming debut in India. Chopra joins Bumble as an advisor & an investor and will play an integral role in brand's expansion into India later this year. "Priyanka is a visionary artist & philanthropist who embodies everything that Bumble stands for, and it's an absolute honor to announce her as a partner for our launch in India," said Whitney Wolfe Herd, founder & CEO of Bumble. "We share a deep & restless passion for equality and empowering young women online in a time when they're being impacted in such a negative way. We're all looking forward to what we build together and how we continue to make a safer, kinder & more accountable online world." "Women want love, they want friendship & they want to find a career, and that's the uniqueness of what Bumble delivers, a digital community that encompasses all that, while empowering women to take charge of their lives," added Priyanka Chopra. Bumble & Chopra 1st began collaborating for the launch of Bumble Bizz in Oct, 2017. It was then that Chopra & Wolfe Herd realized the potential of joining forces to amplify their philanthropic & humanitarian efforts. From then on, they began architecting a plan to partner & collaborate for Bumble's rollout into India. Bumble will officially launch in India this fall after spending the past 9 months building its local team, defining a go-to-market strategy, and engaging key partners in the market.
Sneha Wagh Went To Ajmer Sharif Dargah To Pray On Her Birthday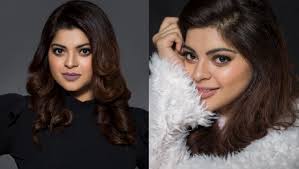 This is the 1st time ever that actress Sneha Wagh went to religious shrine Ajmer Sharif on her birthday. Sneha who was last seen in Mere Sai was accompanied by her sister. She says she chose to go to Ajmer Sharif on her birthday because she is somehow inclined towards the place and prayed for more patience, less anxiety & more positivity. "There was a time in my life when I was impatient and wanted everything to be right. But life has taught me whatever happens in life you must move on. The more I grow older the more I feel the young me in myself. Since the time I have become an actor life was never the same. So from now onward I want to enjoy & feel more in life. Acting is my profession. But in between there is a life too." After Ajmer Sharif they came down to Jaipur, roamed a bit & Sneha also bought some bangles as she finds the bangles of Jaipur absolutely gorgeous."
Govinda All Praise For Comedian Siddharth Sagar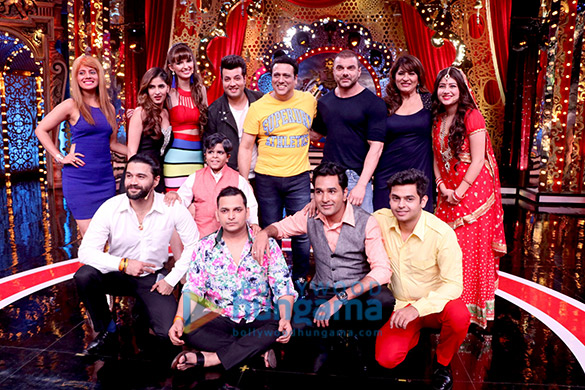 Laughter ka original dose, Comedy Circus on Sony TV witnessed an amazing actor, dancer & comedian Govinda along with dashing Varun Sharma both whom had a gala time watching all the acts. Govinda who was seen promoting his upcoming film Fryday with Varun Sharma were blown away with the immense talent each artist possessed on the show. But the 1 artist that caught the attention was comedian, Siddharth Sagar. The ace actor couldn't believe how all these talented actors perform on the stage without any support of tele prompters to read the script in front of them. When Siddharth Sagar entered the stage for his gag along with Mubeen & Karishma Sharma, he immediately caught Govinda's attention. Impressed by his comic timing, Govinda said, "It wouldn't be surprising if Siddharth is offered a film where he can play a comedian. The way he does physical acting & comedy is just splendid & completely outstanding. I have done many comedy films, but making me laugh is very tough and Siddharth is the one who nailed it". Sohail Khan also commented, "I have worked with Govinda & Varun, they are very easy when they do comedy. You won't see dragging in their acting. They are just amazing as actors. Siddharth Sagar never fails to make us laugh and he has taken the benchmark a level higher with his comic skills."
Rhea Leaves No Stone Unturned While Prepping For 'Jalebi'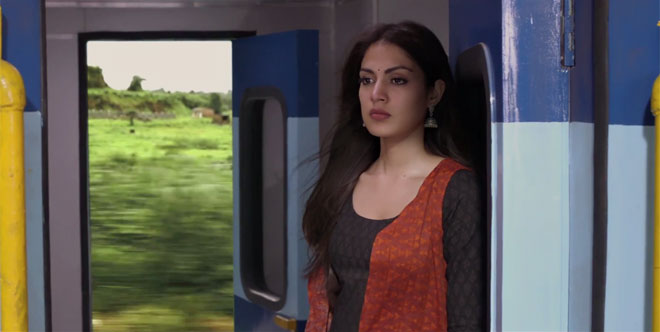 Rhea Chakraborty was all set for her romantic drama Jalebi. Just recently, the actress revealed that she had isolated herself from her friends & family to prepare for the role of Aysha for the movie. But her preps just didn't end there. In order to get the nuances of the character right, Rhea took a train to travel for Delhi. "As a kid, I would often travel by train with my family and as most of our movie was being filmed in a train, I felt there was a need for me to experience different shades of a train journey all over again with a new perspective.'' During her solo trip, Rhea got along with her co-passengers and had a blast. She further adds, "I think this solo trip definitely had a productive impact on me and helped me not only prepare for the train schedule but also gave me the experience to cherish.'' Jalebi – The everlasting taste of love, starring Varun Mitra, Rhea Chakraborty & Digangana Suryavanshi is presented by Vishesh films in association with Mahesh Bhatt. Produced by Mukesh Bhatt.
Prashant Shah Launches The Movie 'Jungle Cry'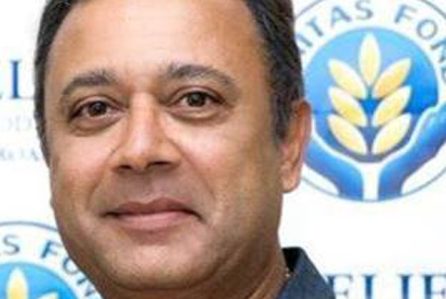 Prashant Shah has launched Bollywood Hollywood Production company; a new media company division focusing on the acquisition, development & production of feature films, in both Hindi & English language, for worldwide audiences. The production company has already slated over half a dozen movies with budgets between US $5 M to $50 M for the next 2 years. The USA & UK based production service provider has executed over 30 feature films in USA, Canada & UK. Their latest movie as production service provider titled Zero with Shahrukh Khan Releases on 21st Dec, 2018. Formerly the Vice President & Head of Production for Hollywood based Benaroya Pictures, Prashant Shah has helped produce many high-profile Hollywood pictures. "I have worked on every genre of movie, romantic comedies, futuristic, large action adventures & thrillers for several production houses in India & Hollywood," said Shah. Bollywood Hollywood Production acquired rights from Shabbir Boxwala for Rugby based true story. Kicking off with the inspirational sporting film, Jungle Cry, the true story of founder of KISS foundation Dr. Achyuta Samanta, who lost his father at early age living in Bhubaneshwar, India and today provides food, housing, clothing & education from kindergarten to post graduate, to over 27,000 tribal children in India. Achyuta Samanta's Jungle Crows rugby team, made up of 12 Orissa tribal kids & coached by Paul Walsh (former employee at British Consulate in Kolkata), went on to make Indian & British history by winning the Rugby World Cup in England in the year 2007. Abhay Deol, Rugby Kids with British & Welsh actors are in the lead roles. Jungle Cry, directed by Sagar Ballary (of Bheja Fry fame), is set on locales in India, London & Wales.
Malaika Arora & Milind Soman Define Beauty In The 4th Season Of India's Next Top Model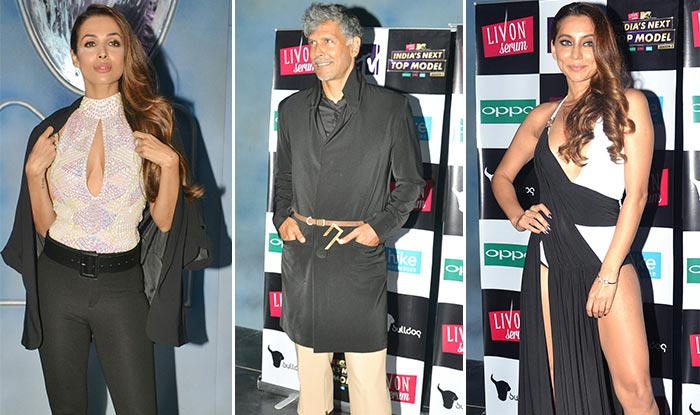 The 4th edition of fashion based reality show India's Next Top Model is all set to celebrate this new age woman through its new transformative & progressive theme of "More than a Face". The new season redefining the tenets of beauty & fashion is on air from 6th Oct, 2018, every Sat at 7 pm. The edition sees Host & Judge namely fashionista Malaika Arora, Co-Judges, India's first super model Milind Soman along with Bollywood's favorite photographer Dabboo Ratnani, and Mentors – television's most loved VJ Anusha Dandekar, and Grooming expert, Neeraj Gaba. Only the deserving who pass the test of style, glamour & grit under the leadership & watch of Malaika Arora will get the title of Livon Serum & MTV presents India's Next Top Model. Malaika Arora said, "This is my 2nd outing with India's Next Top Model & I am looking forward to the interesting tasks the show will come up with and how the ladies put forth style with substance to emerge as a winner." Milind Soman exults, "This is my 2nd stint in the show. More than just being a battle of the beautiful, this show stands out for its purpose & the stories of grit & determination it aspires to tell through its contestants." "Being associated with India's Next Top Model since Season 1, in Season 4, the theme, "More than Just a Face" speaks volumes about the way beauty should be seen. I believe beauty can best be defined with the way you conduct yourself and so my focus will be on the strong conduct & dedication to be the best," added the ace fashion photographer Dabboo Ratnani who will be seen as the co-judge on the show. VJ Anusha Dandekar, who has been associated with the show for quite some time now, said, "This is my 4th season of India's Next Top Model and it's been such an incredible journey to see the show grow each year! The best part about being a mentor & judge; is that I get to work with such an amazing panel of talented & beautiful humans! This is definitely the best & the biggest season yet & to top it off our finale is unreal! All the way in Singapore!!! I focus on transforming them into top models with their fashion & photo shoots, how to carry themselves & pose and so much more! It's tough but so much fun!
Altbalaji Partners With Xiaomi Through Mi TV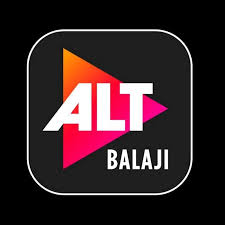 ALTBalaji, the digital platform of Balaji Telefilms Limited, has entered into a strategic partnership with global technology leader Xiaomi through its Mi TV, recently launched in Indonesia. Now ALTBalaji app will be available on Mi TV & can be accessed through Mi TV's PatchWall. With this new partnership, ALTBalaji plans to strengthen its presence in Indonesia through Mi TV's users & leverage the brand's global expansion. Users of Mi TV in Indonesia can now have access to ALTBalaji's exclusives content that comprises 25 original shows and popular movies
Ayushmann Khurrana Back With Rochak Kohli For "Nain Na Jodeen"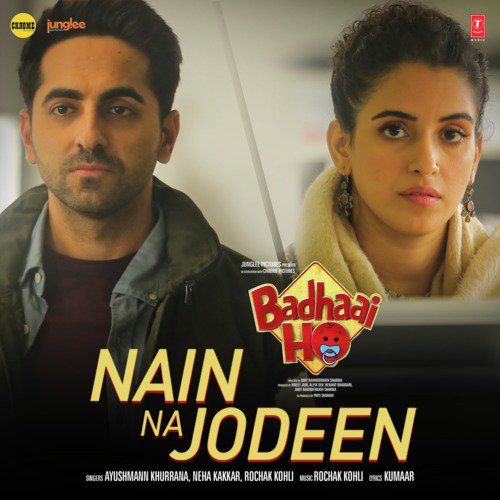 After delivering blockbuster songs like "Pani Da Rang" (Vicky Donor), "Sadi Gali Aaja" (Nautanki Saala), "O Heeriye" (Single) & "Mitti Di Khushboo" amongst others, singer- actor Ayushmann Khurrana teams up with music director Rochak Kohli for a special song from Badhaai Ho, titled "Nain Na Jodeen". The 2 have composed many memorable songs in the past & this one too promises to have a lasting impression on listeners – Sung by Ayushmann & Neha Kakkar, "Nain Na Jodeen" is an emotional song of love & separation. After "Badhaaiyan Tenu" & "Morni", the makers now launched the soft ballad that establishes the bond shared between Ayushmann & Sanya's characters in the film .Talking about the song says Ayushmann, "It's always great collaborating with Rochak Kohli as we have great synergy and have worked so often together. "Nain Na Jodeen" is a very emotional song when the characters face a rough patch in their relationship. It's something people will relate to." Junglee Pictures presents Badhaai Ho in association with Chrome Pictures. Produced by Vineet Jain, Aleya Sen, Hemant Bhandari & Amit Ravindernath Sharma, the film is co-produced by Priti Shahani. The film releases 19th Oct, 2018.
The New Poster Of Fox Star India's Next 'Alita: Battle Angel' Unveiled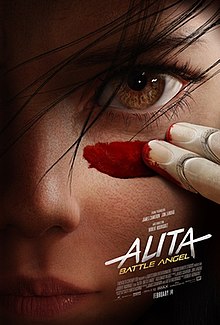 Fox Star India has launched yet another poster of their upcoming sci-fi thriller, Alita: Battle Angel which will definitely leave you intrigued! Set in the future, the abandoned Alita is found in the scrapyard of Iron City by Ido, a compassionate cyber-doctor who takes the unconscious cyborg, Alita to his clinic. When Alita awakens, she has no memory left of her past. As Alita learns to navigate her new life & the treacherous streets of Iron City, Ido tries to shield her from her mysterious past.
Action Choreographer Prateek Parmar's 'Suryansh' Receives Massive Appreciation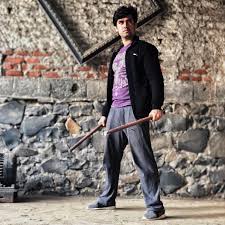 Suryansh hit the theatres on 5th Oct, 2018. The Freddy Daruwala & Heena Achhra starrer has lived up to its hype. Suryansh is a one of its kind film in Gujarati cinema, where storylines with action at its core are very rare. Prateek Parmar, its trained martial arts practitioner, had earlier also choreographed the action sequences in Bhavesh Joshi Superhero, CID, Surya – The Supercop. Talking about the action scenes designed by him, he says, "I really wanted the action to stand out. A lot of it is inspired by western action movies & icons. I am elevated that the audience took a liking to something new like this." Suryansh had already gained a huge following of action lovers since the trailer launch. It is being described as a "thrilling roller coaster ride of action, drama, emotions, mystery and an ending that is impossible to predict." The audience loved the extensive action scenes designed by Prateek Parmar. Parmar is professionally trained in wing chun, karate, taekwondo & wushu. He has been practicing martial arts for several years and is also a national level gold medalist and can perform the most daring stunts without any external equipment. Prateek will also be seen as a cast in Mard Ko Dard Nahi Hota, directed by Vasan Bala & produced by Ronnie Screwvala.
Sajid Nadiadwala Flags Off The Launch Of Sunil's Son Ahan Shetty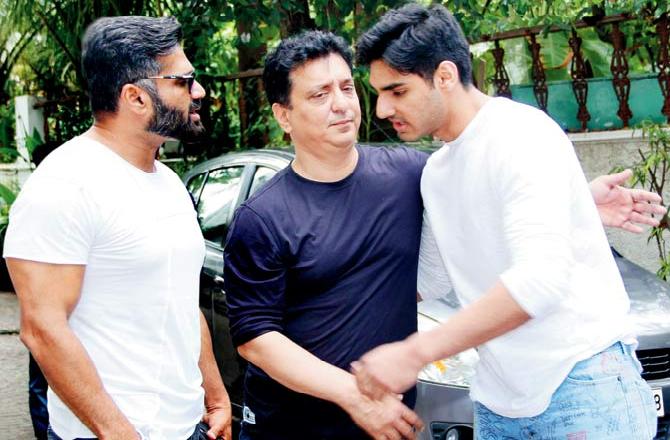 Knowing the pulse of the audience & DNA of a debutante is surely the forte of film-maker Sajid Nadiadwala. An impeccable track record with recent hits like Judwaa 2, Dishoom, Housefull 3 & a hat-trick of hits with Tiger Shroff, whom he launched with blockbuster Heropanti followed by Baaghi franchise, is proof of his mettle. All eyes are now on the next stud from his star-making stable. In the early 90's Suniel Shetty signed his debut film with Nadiadwala Grandson's Waqt Hamara Hai which made him a superstar overnight & now after 2 decades it's Ahan's turn to start off with the same banner. Suniel says, "It seems just like yesterday when I started off with Sajid. He first spotted me as an actor, but today he was my 1st ever choice to launch my son. That's how much I respect him & his passion for cinema." Much aware of the 2 stalwarts in his life, one at home & the other steering his career, Ahan says, "I feel blessed that the start of my career, is actually a continuation of a journey that Sajid Sir & my Dad share. It makes me doubly responsible & gives me more strength to live up to their expectations." Sajid expresses. "Since I was launching Suniel's son, I felt as responsible as I would be for my own son. After working on umpteen scripts we finally identified and purchased the rights of RX100, which we are now customizing for Ahan's 1st ever debut film. He is a very hardworking & focused individual. It's a cult subject, ideal for a dream debut."A trend-setting plot featuring a newcomer with pedigree, is the perfect setting for Sajid Nadiadwala to gift the industry yet another Star in the upcoming year 2019.
Urmila Matondkar Turns A Producer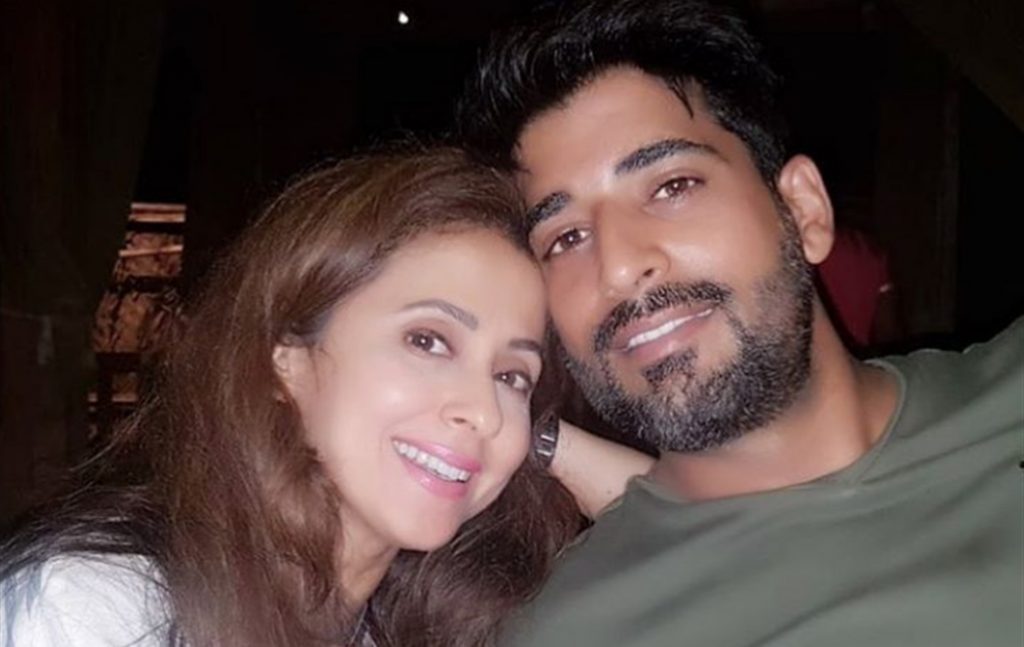 Actress Urmila Matondkar has announced her upcoming Marathi film Madhuri on social media. Her husband & Mumbapuri Production's Founder & CEO Mohsin Akhtar is producing the film Madhuri. Mohsin Akhtar who is a Kashmiri businessman by profession decided to produce this film, inspired by the increasing popularity of Marathi films, even without having any experience in the production of Marathi films. Mohsin Akhtar's production house's name Mumbapuri Production highlights his love & a special connection with Mumbai. Says Urmila, "Though Madhuri is a film with a beautiful message and thanks to my film, my connection with the Marathi audience will blossom, what kind of role I am going to play in this film and what is the story of Madhuri, I'd like to keep in warps for the time being."
Actor Raj Singh Verma Turns A Director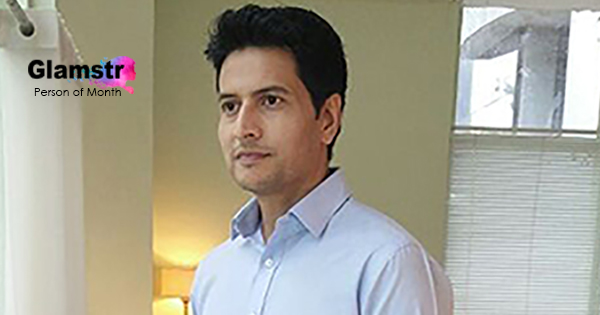 Actor–writer-director Raj Singh Verma who has made his debut as a director with a film called Bajra V/S Burger starring himself in the main lead with Baby Sonia, Satyanand Gaitonde etc to drive home the subtle message to the audience through his film that bajra is organic whereas burger is a dish that is contaminated and only represents a belief system which has been imposed on us forcibly. The film, he says has been completed in 60 days on crowd funding basis in US as well as India. Raj Singh Verma exults, "Today it is extremely difficult for an independent filmmaker like me to get people to come to see a film which stars only new comers since it does not boast of a mega star like say Shah Rukh Khan or Varun Dhawan. Luckily for me, PVR Pictures has come forward to release my film shortly in as many as 640 screens. PVR has promised me that they will let me take away 80% of the revenue proceeds and keep just 20% with them to encourage independent cinema for at least a period of 8 weeks". As an actor, besides several plays, Raj Singh Verma, who has to his credit films like Nitin Desai's Desh Devi, Basu Chatterjee's Prateeksha, short film Rewind, TV serials like Anurag Basu's Meet, Ekta Kapoor's Par Is Dil Ko Kaise Samjhaye, Tarun Bali & Ajay Kapoor's Sanjog Se Bani Sangini, Ganga, Jahan Pe Ho Basera, Hare Kaanch Ki Chooriyaan & Utran, confesses that he had decided to fight with Ekta Kapoor and quit acting in TV Serials because he did not want to be a bonded laborer all his life, slogging 24/7 on the sets of TV shows. Raj Singh Verma is now planning to launch a film on travelling titled Happiness Recipe very shortly.
'Jack & Dil' Trailer Released Recently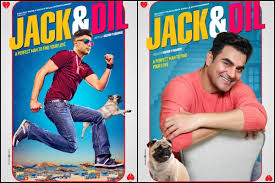 The trailer of Sachin Karande's film Jack & Dil which was released recently has met with stupendous response from the viewers. The makers have revealed the 4 characters & a teaser poster earlier which met with a tremendous response. Jack & Dil has now released the trailer which shows Jack (Amit Sadh) a wannabe detective is hired by Walia (Arbaaz Khan) to spy on his wife Shilpa (Sonal Chauhan). The trailer looks very promising and touted as the next sleeper hit of the year with its fresh & humorous treatment to a love triangle. Jack & Dil is scrumptious romantic comedy that will make you fall in love with its characters and the stupid loveable Jack is the high point in the film. Arbaaz Khan an ever doubting husband who typically is in daily rigger mole of today's wants & needs. Shilpa who is neglected painter wife wants nothing but love. The Amit Sadh Arbaaz Khan Sonal Chauhan starrer investigates the cute love triangle that leaves behind a few heartbreaks. Evelyn Sharma as Lara is a model & is in love with this wannabe detective. A slice of life films that looks into the intricacies of a married life in the urban world. It is about the busy time schedule that takes its toll on the young marriage & lurking temptations for a young fun life once again. Jack & Dil is produced by Balcony Cinemas & Rock and Rolla Films is directed by Sachin Karande. The film is all set to release on 2nd Nov. 2018 all over India.
Bijal Joshi Roped In For Sony's Upcoming TV Serial 'Ladies Special'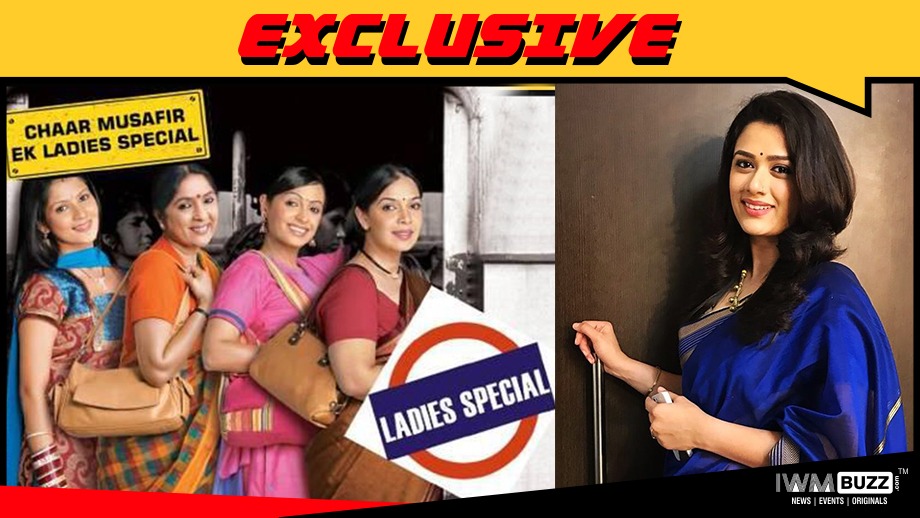 Ladies Special is all set to premiere on Sony TV once again with a distinguished concept & a new star-cast. The show describes the journey of 3 ladies from Maharashtra, Gujarat & Uttar Pradesh. After Maharashtrian actress Girija Oak, actress from Gujarat Bijal Joshi has roped in the show & will be playing the character of Bindu Desai, who is hyper but positive lady & has an optimistic approach towards life. For her, no one is bad & nothing is wrong and handles everything with utmost positivity. Bijal Joshi has worked in many Gujarati movies, TV serials & theatre and is debuting in Hindi GEC with Ladies Special. Bijal Joshi says, "I am delighted to be a part of Ladies Special as I've never done Hindi TV serials due to commitment issues. But now, I am ready as this show has different story & concept. Getting the show was my destiny in a way. Playing the role is easy & natural for me as I have done Gujarati movies & serials and don't have to put so much effort to get into the character. I can very much relate to my character Bindu who is happy with her life, is optimistic & bubbly in nature." Ladies Special brings to the viewers an interesting concept of women hailing from different backgrounds & their unique friendship. It shows different shades of women and how each one of them fosters a great bond of camaraderie with each other as they commute together.