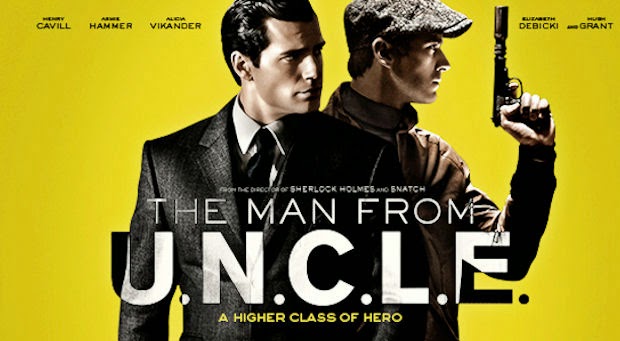 Producer: John Davis, Steve Clark – Hall, Lionel Wigram & Guy Ritchie
Director: Guy Ritchie
Star Cast: Henry Cavill, Armie Hammer, Alicia Vikander, Elizabeth Debicki, Jarred Harris, Luca Calvani & Hugh Grant.
Genre: Mystery & Suspense
Verdict: Good
Guy Stuart Ritchie is a filmmaker known for his crime films like Lock Stock And Two Smoking Barrels, Snatch, Swept Revolver, RocknRolla, Sherlock Holmes and its sequel Sherlock Holmes: A Game Of Shadows and now in his latest offering The Man From U.N.C.L.E. He seems to have traversed the same mysterious path.
Plot: Guy Ritchie's The Man from U.N.C.L.E is a fresh take on the hugely popular 1960s television series. Set against the backdrop of the early 1960s, at the height of the Cold War, The Man from U.N.C.L.E centers on CIA agent Napolean Solo (Henry Cavill) & KGB agent Illya Kuryakin (Armie Hammer). Forced to put aside longstanding hostilities, the 2 team up on a joint mission to stop a mysterious international criminal organization, which is hell bent on destabilizing the fragile balance of power through the proliferation of nuclear weapons & technology.
Aces: Guy RItchie's in your face directorial style, that apart the cool & funny chemistry exhibited by Henry Cavill as Napolean Solo & Armie Hammer as Illya Kuryakin.
Minuses: If only it could have been more stylish & more entertaining like its TV series of the same name from which it has been adapted.
Last Word: This refreshing fare is worth watching at least once.