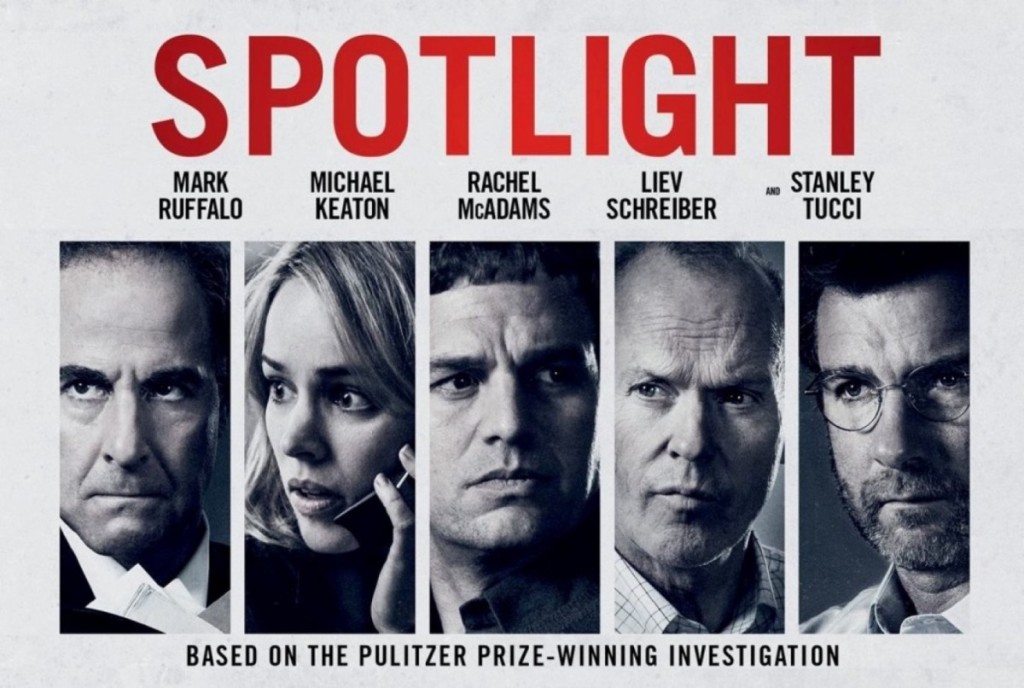 Producer: Blye Pagon Faust, Steve Golin, Nicole Rocklin & Micheal Sugar
Director: Tom McCarthy
Star Cast: Mark Ruffalo, Micheal Keaton, Racheal McAdams, Liev Schreiber, John Slattery, Stanley Tucci & Brian D'Arcy James
Genre: Suspense
Verdict: GOOD
After having directed many films like Meet The Parents, Good night and Good Luck director Tom McCarty has touched upon a sensitive subject of child sex abuse in the Catholic Church.
Plot: Spotlight narrates the true story of the Pulitzer Prize – winning Boston Globe investigation that rocked the city and caused a crisis in one of the world's oldest and most trusted institutions. When the newspaper's tenacious "Spotlight" team of reporters delves into allegations of child sex abuse in the Catholic Church, their year – long investigation uncovers a decades – long cover – up at the highest levels of Boston's religious, legal, and Government establishment, touching off a wave of revelations around the world. Directed by Academy Award -nominee Tom McCarthy, Spotlight is a tense investigative dramatic -thriller, tracing the steps to one of the biggest cover – ups in modern times.
Aces: The finest performances of the entire ensemble cast and the credit for which undoubtedly goes to Tom McCarthy at helm of the directorial affair.
Minuses: The long yawn inducing boring conversations amongst themselves of the members of the fourth estate in the press room and in the 1st half of the film it hardly moves out of the press room.
Last Word: Spotlight is a very relevant and sensitive film which may be liked by classy audience but may not be palatable for the mass audience.